'Charmed' Season 2 Showrunner Shake-Up: Carter Covington Steps Down; Elizabeth Kruger, Craig Shapiro Step Up
So far, 2019 has proven to be a rollercoaster one for the CW. In January, the network gave season pick-up orders to ten series – an impressive number that showed confidence in their returning line-up. But even with that news, the series-enders of iZombie, Crazy Ex-Girlfriend, and Jane the Virgin were already on the horizon. Then it was announced that Arrow would be leaving after it upcoming 10-episode eighth season… and then we learned Supernatural would also shuffle off the network's programming coil after a 20-episode fifteenth season.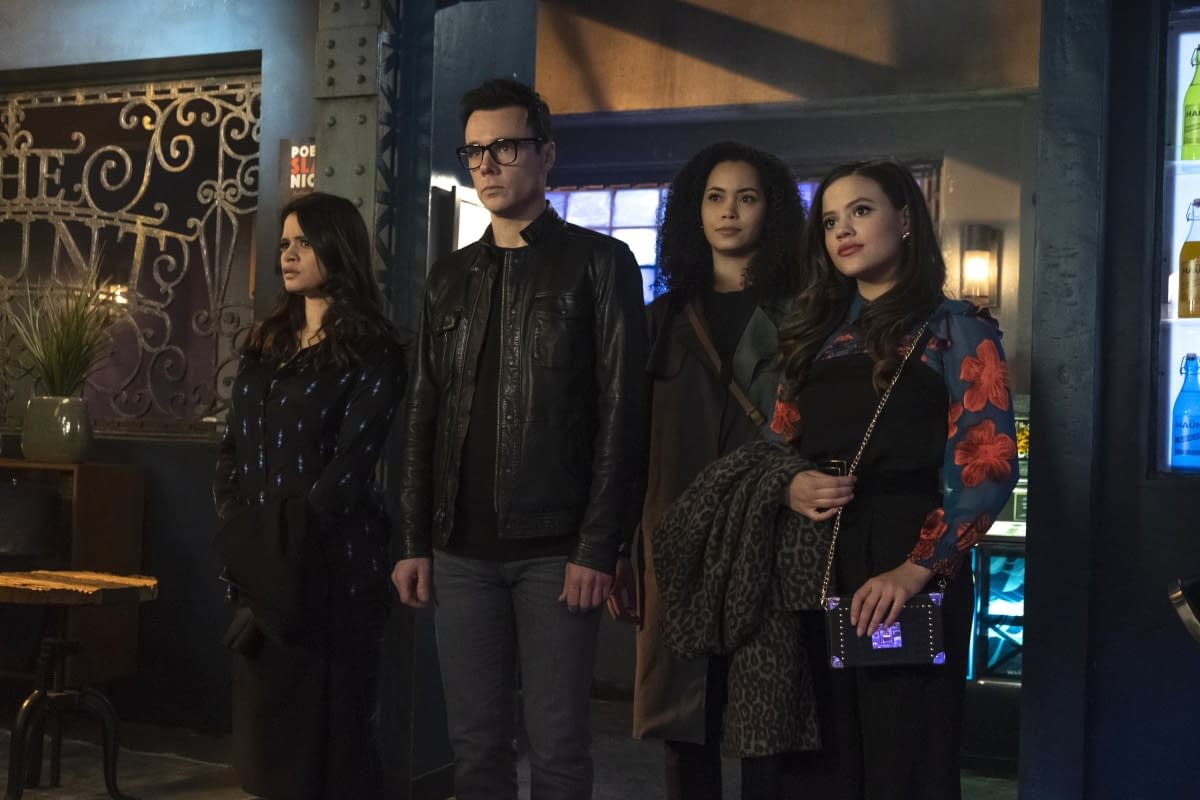 So with change in the air around the CW, it appears the second season of Charmed got caught in a "change spell," with current showrunner Carter Covington stepping down from the position and the wife/husband team of Elizabeth Kruger and Craig Shapiro leading the series during its sophomore season.
Series production house CBS Television Studios currently has Kruger and Shapiro under an overall development deal, with past series projects including CBS series Salvation and Halle Berry-starrer Extant. Previous projects include USA Network's Necessary Roughness and Bravo's Girlfriends' Guide To Divorce, as well as Bull, Pan Am, and Miami Medical.
https://www.youtube.com/watch?v=rJ1SVpMMIkw
Charmed s01e17 "Surrender": DEEPEST DESIRE — When Niko (Ellen Tamaki) reaches out to Mel (Melonie Diaz) for help, she unknowingly reveals a new demon. Maggie (Sarah Jeffery) volunteers to infiltrate the "cult" to help thwart him, but when she goes missing Macy (Madeleine Mantock) and Mel set out to find her before it's too late.

Harry (Rupert Evans) must face the consequences of the "gift" that The Elders have bestowed on him, leaving Mel, Macy and Maggie shocked and angry. Mel thinks that Fiona (guest star Leah Pipes) might be the key to helping Harry, which seems to cause trouble between her and Jada (guest star Aleyse Shannon). Meanwhile, Parker (Nick Hargrove) is getting worse and Maggie has an idea on how to make him better. Megan Follows directed the episode written by Sarah Goldfinger
The CW's Charmed stars Melonie Diaz as Melanie Vera, Sarah Jeffery as Maggie Vera, Madeleine Mantock as Macy Vaughn, Ser'Darius Blain as Galvin Burdette, Ellen Tamaki as Niko Hamada, Nick Hargrove as Parker, and Rupert Evans as Harry Greenwood. Jessica O'Toole & Amy Rardin, Jennie Snyder Urman, Ben Silverman, Brad Silberling, Howard Owens, and Carter Covington serve as executive producers.