Christopher Daniels Gets a Camera in his Butt in Being the Elite 206
Being The Elite 206 hit YouTube on Monday, with an episode called Colonoscopy. It would turn out to be an accurate title. Check out the video here, or look below it for a brief recap of the events.
Colt Cabana did his Colt Cabana Bit of the Week to open Being the Elite 206, which consisted of reading the latest ratings numbers for his Dynamite segments. Kenny Omega was unhappy but too afraid of Colt's friend and AEW Vice President Chris Harrington, to do anything. Best Friends still didn't have a bit for this week and ran away when asked, leaving Orange Cassidy to slowly hide behind a pillar. Matt and Nick Jackson gave an update on Matt's rib injury, prompting Broken Matt Hardy to show up and explain "rib" in a Terms of the Inside segment. Christopher Daniels talked in-depth about getting a colonoscopy. Really, really in-depth.
Alex Abrahantes, AEW's Spanish language commentator, did a new BTE segment with Santana and Ortiz about learning Spanglish. The word of the day was Botella. Brandon Cutler showed off his Dungeons and Dragons dice. He got a custom 20-sided die made by Norse Foundry that's bigger than his fist to make it easier to film. The Best Friends continued to try to come up with a bit for Being the Elite, hanging out at the entrance to the Jacksonville Jaguars football stadium.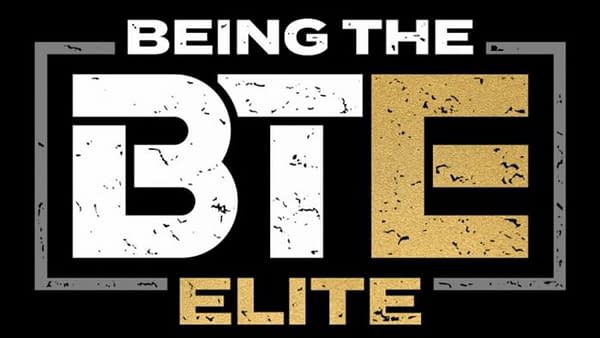 Matt Jackson didn't feel like doing a Zoom meeting, so he decided to get some color. Unfortunately, he didn't know where his blade was, so he decided to get busted open the hard way. It took him a few tries, but he finally managed to do it in a box full of legos. Matt joined the meeting with Nick Jackson, and Brandon Cutler, covered in blood. They let him out of the meeting, and that was the end of Being the Elite 206.
Being the Elite has been a little slow for the last few episodes, but I suppose that's to be expected after the big 200th episode a few weeks back. Terms of the Inside continues to be pretty funny, as is Kenny Omega's ongoing struggle. Christopher Daniels' oversharing was certainly compelling. Still, I feel like the show needs another really ridiculous storyline to make it feel complete.