Wrestler Clutch Adams has apologized for past and present remarks after being banned from both Beyond Wrestling and AEW, where he was about to be featured in a match against Shawn Spears on AEW Dark. The controversy kicked off this weekend when Beyond Wrestling vowed not to book Adams again after he tweeted in response to a fan suggesting they do so, "nice try, but I'll never get booked for @beyondwrestling even though nobody on their roster could ever #TouchClutch. I'm not butt buddies with their promotor, and you got people in their ear telling them im a "bad guy" just like the rest of these wack ass indies." Beyond Wrestling responded to the tweet, writing, " You've wrestled for us a handful of times on tapings but after using homophobic language you'll never wrestle for us again, that's for sure. With everything going on in the world do you really think this is the best way to represent yourself today? Be better, man." The tweet was deleted but uncovered in screenshots and posted on social media and on wrestling dirtsheets.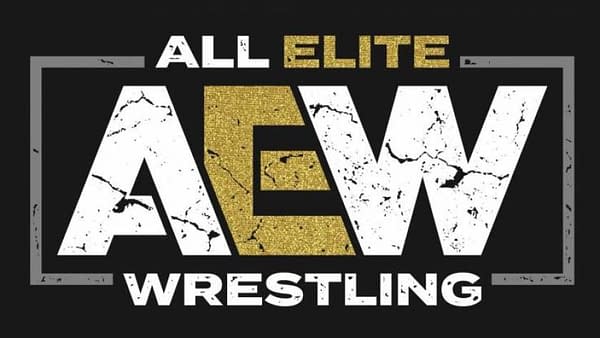 In a long apology issued via 411 Wrestling, Adams responded to the Beyond Wrestling controversy, claiming that he didn't mean the term "butt buddies" in an offensive manner.
The recent tweet where I mentioned, "I'm not butt buddies with the promoter," was in no way meant as a gay slur. That term, as I know it, is slang for being close or tight with someone. The notion that a slang term could also be viewed in a negative light never occurred to me. I deeply regret it. If I ever thought it would be taken in an offensive way, I never would have written it. I am extremely sorry and apologize to anyone who read those tweets and was offended by those tweets.
However, when it comes to "butt buddies," Adams was offering just the tip… of the iceberg. The AEW banning came in response to much harsher and explicit tweets Adams made in 2013, in which Adams said things such as "Tony Romo's a f**king homo" and "nikka your f**king gay suck my ass you p***y as bitch c**k sucker ass homo ass n****r lil dick having fckin to mom in DA butt ass n***a," which leaves little room for interpretation (have fun figuring out which words to censor in that one, editors) [Editor's Note: [head-desk]. When those tweets were pointed out to AEW Vice President Cody Rhodes, Rhodes announced that the Clutch Adams vs. Shawn Spears match for this week's AEW Dark had been removed from the program. Indeed, the AEW tweet announcing the original card has since been removed. In response to the above tweets, Adams wrote:
I am sitting here at my computer staring and trying to come up with the words that best describe how devastated and horrible I am feeling right now. The best that I can come up with is that I am truly sorry. I am sorrier than I have ever been about anything in my life.

When I wrote those original tweets seven years ago, I was a 19-year-old kid. I was trash-talking friends about a football game on Twitter. At that point, in time, I was ignorant to the pain that those words could cause people. In 2013, it was meant to be locker room trash talk that I felt was OK to use in that context. Now, I know differently. I was not a hateful person back then, as I am not a hateful person today. I was stupid and ignorant. Plain and simple, no excuses.
Adams signed the apology letter "George" rather than Clutch Adams to show that it was not coming from his character. He also wrote, "To the fans, I am extremely sorry. Clutch Adams was the man you love to hate. He was never meant to be the man you just hated. Aside from my daughter being born, my biggest joy came from entertaining you inside the ring for the last 6 years. To those who I have offended, I am most sorry to you. I cannot apologize enough."
Enjoyed this article? Share it!