WWE dropped their own kind of pipe bomb this week as the one and only CM Punk made his return… as a commentator on WWE Backstage. One of the pro-wrestling internet's worst kept secrets this year came from an audition Punk had for the show over a month ago as WWE was preparing to head to FOX. Most dismissed it as a "never gonna happen" kind of thing, but thought it might be cool. This week… it became a reality.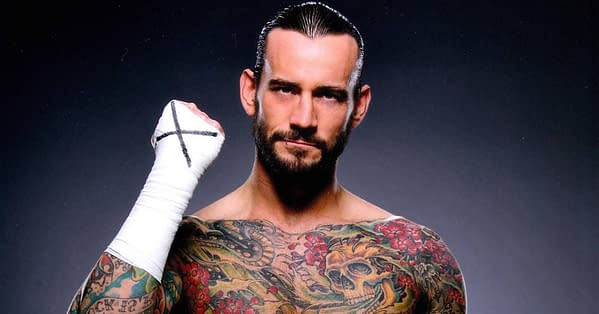 At the end of the latest episode last night, Renee Young had a surprise that not even the rest of the cast knew about as CM Punk, AKA Phil Brooks, made his first appearance on a WWE-related program in nearly six years. Officially confirming he would be coming to WWE Backstage starting next week as a commentator for the show.
THAT. JUST. HAPPENED. #WWEBackstage pic.twitter.com/TDd5n0qk25

— WWE on FOX (@WWEonFOX) November 13, 2019
What this means for Punk in the future is anyone's guess. You're going to have people who assume he's making a comeback to the ring. because the more he denies it, the more they'll suspect it, just like all the rumors he was headed to AEW. If he doesn't, it will just piss off the fanbase who will probably go back to chanting his name in arenas. If Punk plays his cards right, and doesn't decide to trip over the company line to say something they don't like about the product, it could lead to a ton of opportunities down the road. Or hey, he could say the product is garbage next week and that will be the end of that as he turns into Eric Bischoff in a few months. Only time will tell…
Enjoyed this article? Share it!