Yes, there should be a South Park comic book. I understand the possibility has been explored byBoom, IDW, Oni and Dynamite in the past, to no avail.
They are however happy to advertise in comic books. And the return of the show next week has prompted a rather unusual advertising campaign. One that calls on Comedy Central to cancel the show… and presumably, take the mick out of such campaigning hashtags. Something that might pop up in the show itself?
Here's what appears on the inside back pages of DC Comics titles this week.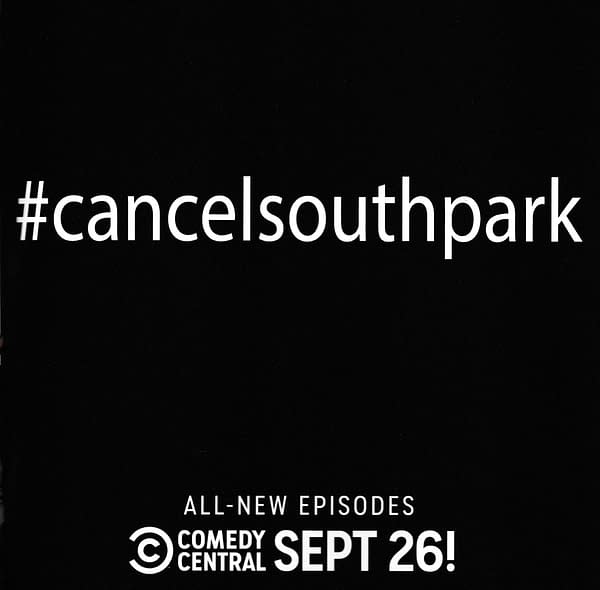 Here's the video they released.
And here's something seen in the wild…
'member when @southpark was funny? #cancelsouthpark pic.twitter.com/FloZ8etdPo

— Scott K (@666ways2love_) September 12, 2018
Just a week away, folks.
Enjoyed this article? Share it!