Comedy Central Renews Tosh.0 Through 2020
Making fun of internet videos has been very lucrative for comedian Daniel Tosh. The Comedy Central star has had his series Tosh.0 renewed for three more years — which will take the show to 2020 and season 12.
The show features Tosh showing various internet videos and making jokes, mixed with a couple scripted comedy sketches. He also brings guests onto his show to do what he refers to as "redemptions", allowing viral video stars to undo what made them famous.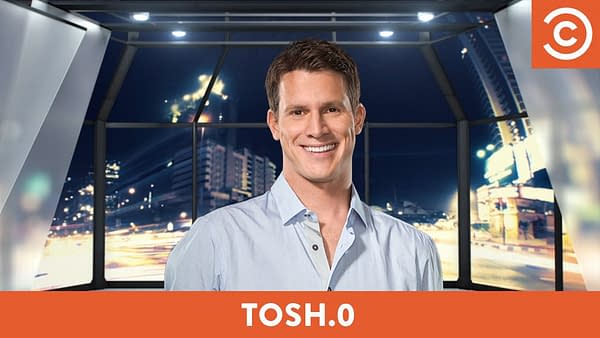 Kent Alterman, president of Comedy Central said in a statement:
"I know it makes Daniel uncomfortable to publicly acknowledge our love and affection for each other, but we couldn't be more thrilled to extend our relationship with him."
Tosh also commented on how long the series has been on:
"Knowing when to move on in show business is highly overrated."
The 42-year-old Tosh is known for his deliberately offensive and controversial style of black comedy. He has continued to do stand-up while the series has aired, usually running a tour during the show's off time that he plugs during the episodes.
The series debuted in 2009 and was an instant hit for Comedy Central. The renewal comes two months prior to Tosh.0 premiering its 10th season on March 27th.