Comic Book Villain Wish List: Gotham – Ventriloquist
Moving on through Christmas Day, I've done all the CW series, so it's time to move over to Fox and share my wish list villain for Gotham. The series has pulled in so many of the well-known villains including Penguin, Riddler, Mr. Freeze, Catwoman, Ra's al Ghul, Joker, and on and on. And there is now doubt that they'll get to the few big ones they haven't introduced yet. But the villain I'd like to see them do is the Ventriloquist. The character of Arnold Wesker and his puppet Scarface first appeared in Detective Comics #583 (1988) from creators Alan Grant, John Wagner and Norm Breyfogle. And unlike most of Batman's rogues, Wesker is meek and unwilling while his dummy calls the shots. As a child his parents were killed by truck full of display mannequins. He was traumatized by the event and eventually had a psychotic breakdown which lead him to kill a man in a bar fight. He was sent to Blackgate prison where he was cellmates with a prisoner named Donnegan who had an interest in ventriloquism and a dummy named Woody. Wesker became fascinated with the dummy, eventually hearing it speak to him even when Donnegan wasn't around. Woody told him of an escape tunnel Donnegan had been digging for years. Donnegan saw Wesker touching his dummy and tried to kill him, Woody getting a scar on his face in the fight. Wesker won, killed Donnegan, took the puppet and escaped. The puppet renamed himself Scarface and had Wesker kill two guards on his way out of the prison.
The Ventriloquist doesn't have any powers. He is skilled at ventriloquism and obviously suffering from multiple personality disorder. The Scarface persona is a criminal mastermind and strategist, while Wesker is good at business management. He carries a Tommy Gun that looks like the dummy is firing it.
Gotham has been great as embracing the silliness of characters and making them into strengths. Showing the true psychological horrors these characters could be. If they took the time to introduce the character slowly like they did with Edward Nygma and Oswald Cobblepot, he could also turn into a fan favorite character. And watching him grow while all the other villains are battling it out would be even sweeter when he finally made his debut.
---
---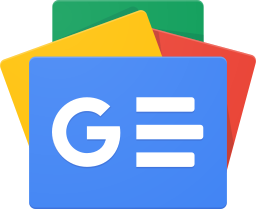 Stay up-to-date and support the site by following Bleeding Cool on Google News today!