Posted in: Netflix, Preview, streaming, Trailer, TV, YouTube | Tagged: baking, cable, Carla Hall, cooking, crazy delicious, Heston Blumental, Jayde Adams, netflix, Niklas Ekstedt, reality, streaming, television, tv
---
Crazy Delicious: Willy Wonka-Like Food Comp Series Vibes Wonderland
Netflix has yet another magical show premiering on June 24 and I'll be first in line to binge-watch its lovely wonders. Crazy Delicious seems very similar to last month's The Big Flower Fight except the creations are made out of spectacular food items. Serving as the host is British comedian, writer, and food enthusiast Jayde Adams, who will be joined by cookbook author and chef Carla Hall, chef Niklas Ekstedt, and Heston Blumental. I absolutely love Hall and when she makes an appearance as a judge she is known for being hilarious and bizarre, a suitable fit for this six-episode season. Watching the trailer, I automatically thought I tripped my way into a mix between Alice in Wonderland and Willy Wonka and the Chocolate Factory. The show welcomes three contestants into an edible fantasy world with drinkable brooks, edible flowers, and yes even chocolate soil. Now you see the reasons for my reference.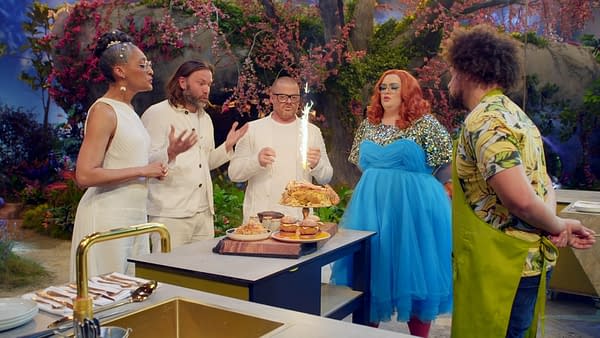 The three amateur cooks must create delicious meals out of the items that surround them. I would honestly be too distracted by its beauty and get lost in the awe of it all, neglecting to actually cook anything. How will they stay focused? In order for them to win "The Golden Apple," they must impress the food gods: in this case, the judges. The thing I look forward to in this show is the creativity inspired by the contestant's surroundings. How can you not be motivated to cook up strawberry cheesecake buffalo wings? This series appears to use the forest as a muse to create some truly enchanting, beautiful dishes.
I am enjoying this different take on the typical cooking competition. There is visual appeal everywhere you look and the dishes are clearly out of the box. We have countless times seen steak, fish, pasta dishes, etc., but Crazy Delicious will utilize typical ingredients in some unique and untraditional ways. The only limitation will be the contestant's imagination, so let the games begin.
---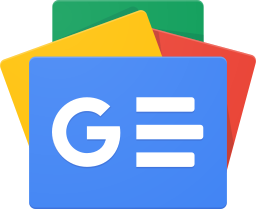 Stay up-to-date and support the site by following Bleeding Cool on Google News today!