Crazy Jane and Cyborg Join Live-Action Doom Patrol in Official Synopsis
You have to love the fact that the DC Universe streaming service hasn't even launched yet and they already have a spinoff series in production. Springing out of the fifth episode of Titans comes Doom Patrol. Developed by Jeremy Carver, Geoff Johns, and Greg Berlanti, the new series got an official synopsis this morning and is slated to make its debut in 2019. The synopsis brings up an interesting question for the film slate and what is and isn't off-limits to the television series.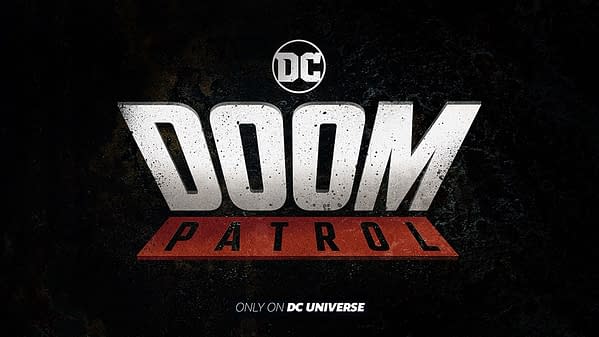 Doom Patrol is a reimagining of one of DC's strangest group of outcasts: Robotman, Negative Man, Elasti-Woman and Crazy Jane. Led by the mysterious Dr. Niles Caulder, they're called into action by the ultimate hero for the digital age, Cyborg. Banding together these rejects find themselves on a mission that will take them to the weirdest and most unexpected corners of the DC Universe.
The series already has a majority of its cast because of their upcoming appearances in the Titans series. They have Bruno Bichir as Dr. Niles "The Chief" Caulder, April Bowlby as Rita Farr, aka Elastic-Girl, Jake Michaels as Cliff Steele, aka the Robotman, and Dwain Murphy as Larry Trainor, aka Negative Man. That leaves Crazy Jane and Cyborg to be cast.
Cyborg is the interesting factor here, having just appeared in Justice League and there having been a planned Cyborg film with Ray Fisher. We haven't heard much about the solo film for a while now, but Warner Bros. / DC's usually thing is to make a character off-limits to the television series when they have film plans.
Deathstroke shows up at the end of the film for 30 seconds, and now Arrow can't use him anymore. And they way they mention him in the preview, it doesn't sound like he's going to be around much. Get them on to the case and leave, most likely. Having Cyborg and Robotman on the same show would seem a waste. We'll have to see how that works out.