"Creepshow" Season 2: Greg Nicotero Previews The Creep's Pretty New Smile [VIDEO]
Like every quality '80's slasher film that's ever been made, Shudder's horror anthology series Creepshow wasn't planning to stay in its end-of-season grave for long – not when the series is set to head back to Atlanta in March to begin filming the second (or "sequel").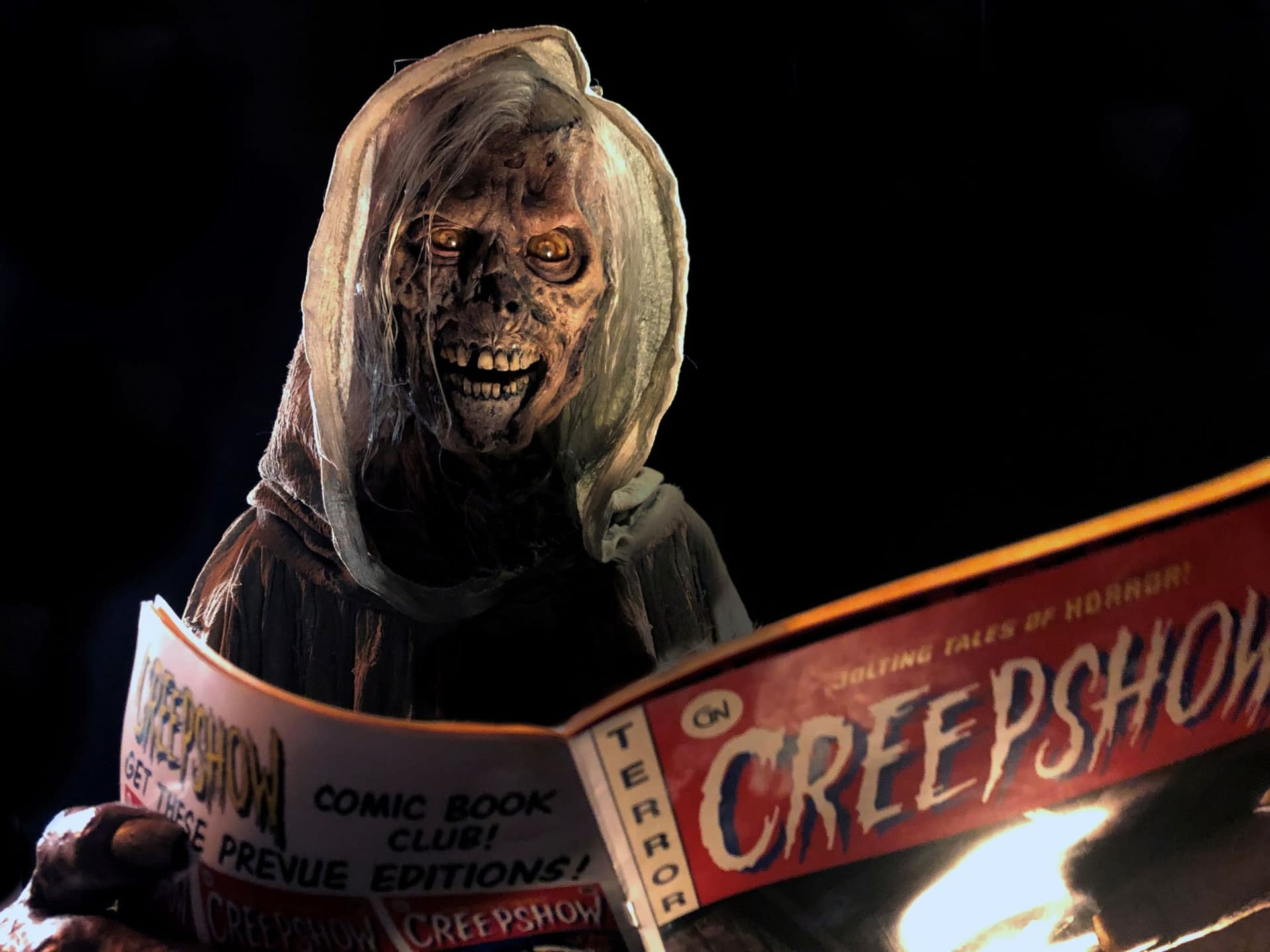 Based on the iconic 1982 movie written by Stephen King and directed by George A. Romero, the series' blend of old-school scares with modern themes proved a winning combination – and now executive producer-showrunner Greg Nicotero (​The Walking Dead) is giving a look at someone who's letting the success goes to his head a little – taking plastic surgery to a horrifying degree.
"The "Creep" getting a wee facelift for season 2. Added lips to give him a smile function. Prep begins in a few weeks then filming in Atlanta in March #creepshow #season2 #animatronics #knbefxgroup"

Shudder's debut season of Creepshow starred David Arquette (​Scream films), Adrienne Barbeau (​The Fog), Tobin Bell (​Saw films), Big Boi (​Scream: The TV Series), Jeffrey Combs (​Star Trek, Re-Animator), Kid Cudi (Drunk Parents), Bruce Davison (​X-Men), Giancarlo Esposito (​Better Call Saul), Dana Gould (​Stan Against Evil), Tricia Helfer (​Battlestar Galactica), and DJ Qualls (Supernatural), and more in adaptations of stories by Stephen King, Joe Hill, Joe R. Lansdale, Josh Malerman, and others. Nicotero's Oscar, BAFTA and Emmy award-winning Make-up Effects studio KNB EFX Group serve as creature creators.
Creepshow is produced by the Cartel with Monster Agency Productions, Taurus Entertainment, and Striker Entertainment: Stan Spry, Jeff Holland, and Eric Woods are executive producers for the Cartel; Nicotero and Brian Witten are executive producers for Monster Agency Productions; Robert Dudelson, James Dudelson, and Jordan Kizwani are executive producers for Taurus Entertainment; Russell Binder is executive producer and Marc Mostman co-executive producer for Striker Entertainment.