Daredevil: Jon Bernthal Posts Address "Born Again" Punisher Return
Either Jon Bernthal confirmed he's returning as Frank Castle/The Punisher for Daredevil: Born Again, or it's one of the best swerves ever...
---
Yesterday was a big day for fans of the Netflix-Marvel shared universe of shows, with reports that Jon Bernthal was set to reprise his role as Frank Castle, aka The Punisher, to join the cast of Matt Corman & Chris Ord's (Covert Affairs) Charlie Cox (Matt Murdock/Daredevil) & Vincent D'Onofrio (Wilson Fisk/Kingpin)-starring Daredevil: Born Again. Well, based on what Bernthal shared on Instagram as well as on Tik Tok (via his Real One podcast account), he's either dropping ten-ton confirmations that it's happening or engaging in one of the biggest swerves ever (though we're definitely leaning towards the former).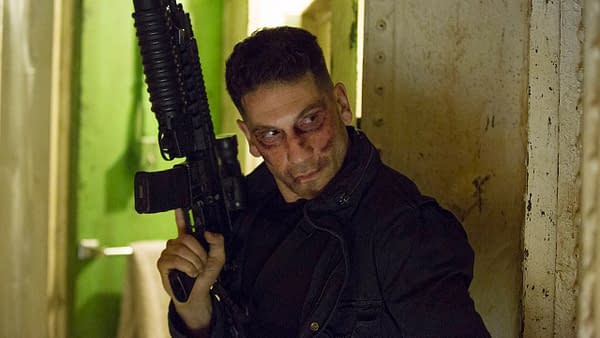 Targeted to premiere in Spring 2024 (for now, at least), the 18-episode series cast would reportedly include Cox, D'Onofrio, Bernthal, Michael Gandolfini (The Many Saints Of Newark), Margarita Levieva (The Deuce), Sandrine Holt (American Gigolo), and Nikki M. James (Severance). Reportedly, Deborah Ann Woll & Elden Henson are not expected to return to their roles as Karen Page and Foggy Nelson, respectively, but that has not been confirmed. Now, here's a look back at what Bernthal had to share on TikTok and Instagram regarding his return:
Jon Bernthal Discusses Returning as The Punisher
Bernthal offered his thoughts on the rumors of the Netflix MCU returning and how he would feel about another go as Frank Castle, aka The Punisher. Here's a look at some of the highlights from his interview with Forbes from October 2021: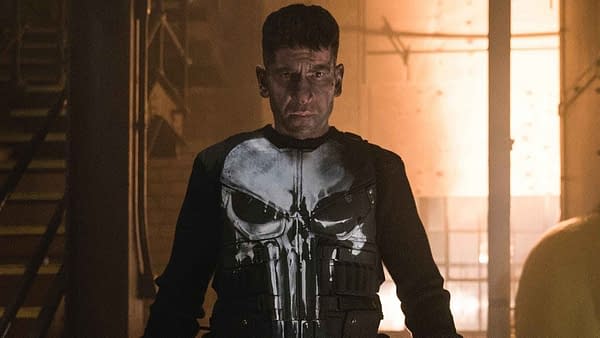 On Those "Daredevil"/Netflix MCU Return Rumors: "Honestly, I have no idea. That isn't just the standard [answer]. I just deal with a lot of these things; I'd sort of in a way kind of be the last to know. I just don't think the question is about whether they're going to do it, it's going to be about how they do it and whether we can do it in a way the character and the fans deserve. And again, if the answer is 'Yes, that would be amazing."
On Who Influenced Him to Join the Netflix MCU: "Number one, the first reason why I really wanted to be on that show, on 'Daredevil' [was] because I saw Charlie's [Cox] monologue in the first episode of the show and I just saw the way in which they were approaching the work. I was like, 'This is a world I want to play in.' Then I saw [Vincent] D'Onofrio and I was like, 'Holy crap. I've got to be a part of this.' Then I dove into who Frank Castle was and 'The Punisher.'"
When It Comes to the MCU, It's All About Frank Castle for Bernthal: "Look, as far as going on in the future, it's a character that I really feel like that I have in my bones and in my heart. I'm really grateful I had the opportunity [playing Frank Castle] and what sort of happens in the future isn't about kind of whether they want to do it or not again; I don't really prescribe anything to those kinds of decisions," he explained. "It's just about if they do do it, are we going to be able to get it right? Is it going to be dark enough? Is it going to be gritty enough? Are we going to give the fans and the folks that the character means so much to, are we going to give them what they deserve? If the answer is 'Yes,' man oh man I would love that."