Fantasy Author Brandon Sanderson Developing 'Dark One' Multimedia Adventure Series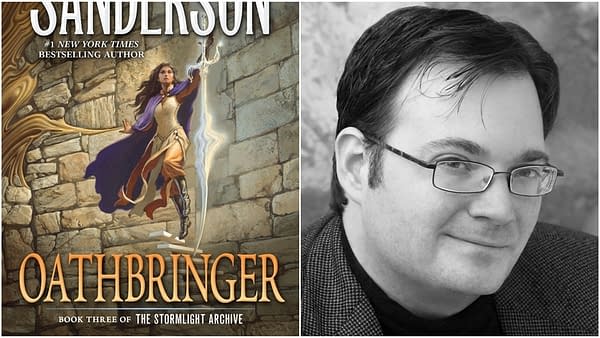 Best-selling fantasy novelist Brandon Sanderson is going in a slightly different direction with his next project — or to be more precise, slightly different directions. The Oathbringer author is teaming with FremantleMedia North America (Starz's American Gods) and Random House Studio on drama-adventure series Dark One for television as well as other media outlets.
"I'm used to painting a picture in words. Dark One came to life when I freed myself to think of it as a project for actual visual media, with the setting, characters and outline all coming together. I'm excited to be able to partner with FremantleMedia North America and Random House Studio on this for television."

– Brandon Sanderson
Sanderson will also be creating a graphic novel for Vault Comics that will tie into the series, as well as penning a companion book series that will expand on storylines and characters from the show. The series will also be supported with a Dark One podcast that will give fans some of the backstory leading up to the start of the television series.
"Brandon Sanderson is a powerful storyteller and one of the world's most admired fantasy writers. The narrative of Dark One will examine the dual roles we often take on in life – the ability to be a savior as well as a destroyer, and this innovative creative partnership with Brandon will serve as a catalyst for deepening the connection between him and his many fans."

– Dante Di Loreto, President of Scripted Entertainment, FremantleMedia North America
Dark One is a dramatic fantasy adventure spotlighting a young man who sees visions of strange and fantastical worlds, which he is told are just hallucinations. But this dark and deadly fantasy world that keeps coming to him is actually a real vision of another world – one where he has been prophesied to become a tyrant and destroy this land of interesting creatures, sporadic electrical currents, and a darkening landscape.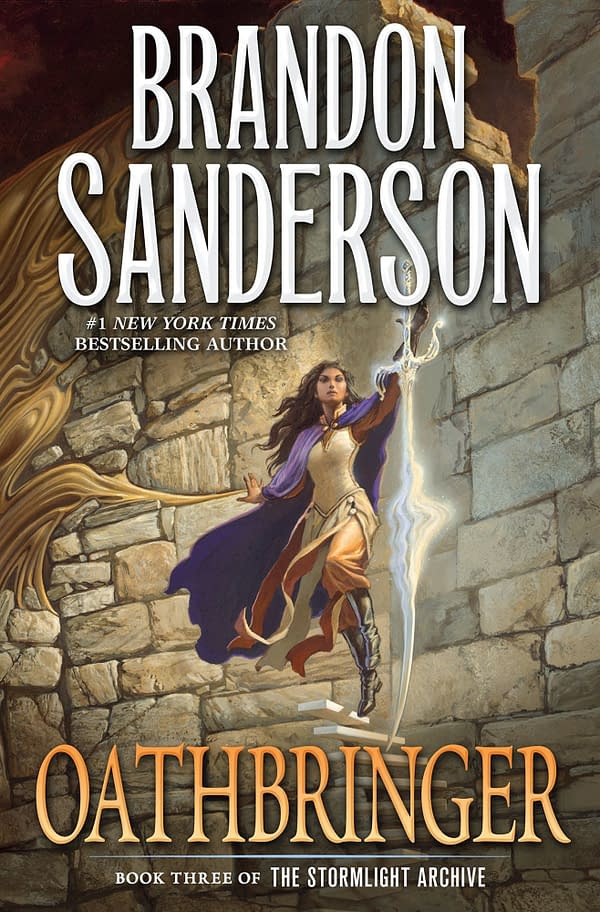 Sanderson has seen his works place on the New York Times bestseller list six times, including with his most recent release, Oathbringer, which debuted in November 2017 at the top spot. Sanderson received the Hugo Award in 2012 for his novella The Emperor's Soul, and his writings have been translated into more than 35 languages, selling over 12 million copies.
"Brandon Sanderson is one of the most exciting storytellers within the enormous group of authors published by the Penguin Random House group. We are thrilled to be working with him to create one of his extraordinary worlds for a television audience for the first time."

– Peter Gethers, Executive Vice President/General Manager, Random House Studio