DC's Legends of Tomorrow Season 3: What to Look Forward to in 2018
The big news of December was not only when DC's Legends of Tomorrow will be returning, but into which time slot. At first we heard Black Lightning would be taking the 9 PM Tuesday spot after The Flash starting January 16th, leaving Legends off the schedule. But then word came that it would be taking over Supergirl's spot Mondays at 8 PM starting on February 12th. Which will be when we get to find out exactly why John Constantine (Matt Ryan) has popped up on the Waverider.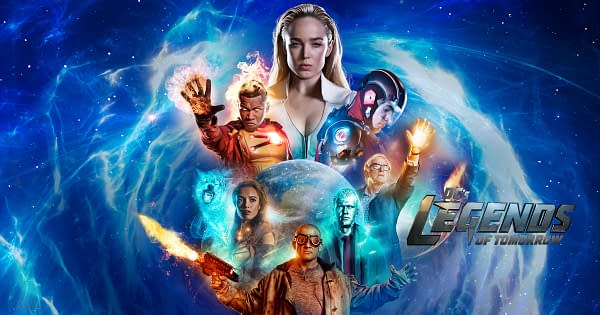 With the heart-wrenching death of Professor Martin Stein (Victor Garber) and then the subsequent exit of Jefferson Jackson (Franz Drameh), there is an open spot on the ship and the word is that it's going to go to someone we've already met. That could be a lot of different people in that the Arrowverse has been going strong for over five years now making almost everyone a possible from Huntress to Hawkman and everyone in between. But some make more sense than others. I don't think Constantine is going to be sticking around much after the Daddy Darhkest episode. And they're replacing a big gun, so I think it will be at least a metahuman. Kid Flash (Keiynan Lonsdale) hasn't been going much this season, so he might be free. And they did just introduce The Ray (Russell Tovey) who could be an interesting addition to the cast. They could also pull from different parts of time and grab one of the Justice Society members like Star Girl (Sarah Grey) who we haven't seen since season two. But my gut says it will either be Kid Flash or the Ray.
As for what else to expect, that's kind of hard to say. We know that Constantine is there to do an exorcism and it is likely that is tied to Mallus, the big bad that we got a hint of when Sara (Caity Lotz) followed Damien Darhk (Neal McDonough) through whatever portal they use to travel.
The problem is that all of the rumors we've had about the season have already come true. The historical figures, exits, etc. There really isn't much news out there right now, which is probably helped along by it's later return date. We'll just have to wait to see this one unfold naturally for now or hope more news will hit over the next few weeks.
DC's Legends of Tomorrow season 3 starts up again on February 12th and will run straight through until the end.