Dead Boy Detectives Deal Offers Clue to Possible Young Justice Future
Here's why Dead Boy Detectives moving to Netflix could be a good sign for the future of Greg Weisman and Brandon Vietti's Young Justice.
---
When Warner Bros. Discovery (WBD) head David Zaslav first entered the scene to kick off what would be a very volatile, rollercoaster-like first year running the company, there was something he said that (understandably) got lost in the mix of show cancellations, layoffs, and other cost-cutting measures. Basically, that WBD was no longer in the business of creating content just for HBO Max or other in-house platforms. If a streaming service, cable network, or even broadcast network is interested and wants to deal, WBD is open for business. The philosophy is nothing more than that without seeing it in practice. But that changed last week when we learned that HBO Max's Dead Boy Detectives (a spinoff of HBO's Doom Patrol, with comic book origins connected to Neil Gaiman's The Sandman) had found a new home at Netflix. Reportedly, the deal was given a green light by WBD after it was deemed not to have a fit with DC Studios' James Gunn & Peter Safran's vision for a new DCU. As we mentioned previously, the move makes sense for both parties. WBD gets paid for a project with some strong early buzz (Gaiman likes what he's seen), while Netflix gets to stay in the "Neil Gaiman business" with a "Sandman"-connected series. But more than that, it's a good sign for projects with passionate fanbases that may not fit the new DCU structure (even in terms of "Elseworlds "). And that's where Greg Weisman & Brandon Vietti's Young Justice could have some hope to hang their hat on.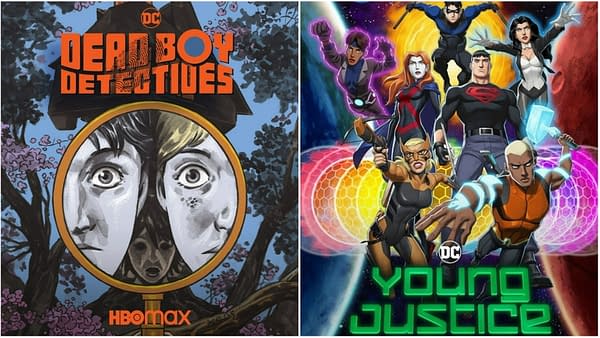 Heading into the new year, Gunn made it clear that he was aware of the importance & influence of the animated series. In a thread stemming from his tweet regarding Dwayne Johnson and his Black Adam film from December 2022, Gunn was asked if any animated DC series were an inspiration for the overall greater DCU blueprint, referencing Justice League Unlimited and Young Justice, specifically. Gunn didn't mince words with his response, offering a pretty definitive "Definitely":
If Weisman & Vietti's series isn't considered "new DCU enough" (though it's safe to say that there are a ton of arguments that could be made against that), it's hard to imagine another streaming service not being interested in picking up content that has so much upside to it. First, you have a connection to a DCU (even if it's not WBD's and will most likely be very restricted in who can be used), and that's never a bad thing from a selling standpoint. Add to that not just a strong fanbase but a passionate one that doesn't hide its support for the series. From a streamer's perspective, there's something oddly interesting about the idea of having a DC Comics series on Disney-owned Hulu ("The Mouse" also owns Marvel Studios) that brings some salt-in-the-wound bragging rights with it.
But considering Disney's own financial woes and the question marks surrounding Hulu's future, I'm not sure how viable that would be. But then there's Amazon, which I'm leaning towards because of what the streamer's vision looks to be when it comes to superhero fare and animation. By bringing on Young Justice (and Batman: Caped Crusader, fingers crossed), Prime Video would now become the home of both Marvel (with its new Sony deal) and DC programming while also boosting the streamer's impressively growing slate of animated series. But whatever option would work best, here's hoping that as long as Weisman & Vietti want to continue telling more "Young Justice" tales, that they have the right streamer to house them.
---
---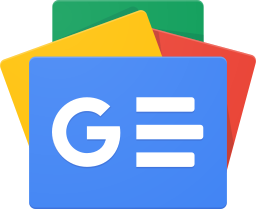 Stay up-to-date and support the site by following Bleeding Cool on Google News today!