Catherynne M. Valente's novella The Refrigerator Monologues is under development at Amazon Studios as Deadtown, stemming from Entertainment One (eOne) and Grey Matter Entertainment and being developed for pilot by Shauna Cross (Bad Santa 2, If I Stay). The hour-long pilot is expected to serve as the foundation for an original superhero universe set in the modern era with a heavy focus on female empowerment. Cross is set to executive produce alongside Valente, Lawrence Grey, Ben Everard, and Cliff Roberts.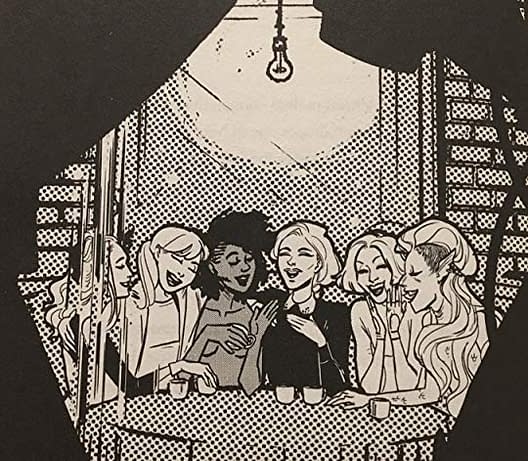 Aside from the potential title of the series, Deadtown is also a purgatory where five recently-dead women meet and discover that their entire lives were merely in service to the superhero men they happened to cross paths with, resulting in each of their deaths. Or in comic book terms, they were "refrigerated"–frozen out of the story once they provided emotional backstory for the men. Until now. They start to discover their own powers, tell their sides of the narrative, and decide to write their own damn stories. And a group of seemingly ordinary women discover their own true power. It's a subversive, kick-ass exploration of what it means for women to find their inner power – and use it.
Cross has scripted film projects that include the Drew Barrymore-directed roller derby film Whip It (adapted from Cross's novel Derby Girl), Bad Santa 2, and If I Stay; and has a number of other projects in varying levels of prodiuction, including an adaptation of Erica Jong's novel Fear of Flying.
Valente is an award-winning author who has written over a dozen works of fictions, including Palimpsest, The Orphan's Talesseries, and Deathless. Her Space Opera recently sold to Universal for Marc Platt and Colin Trevorrow. Publsihed by Saga Press with illustrations from Annie Wu, here's look at her 2017 work The Refrigerator Monologues: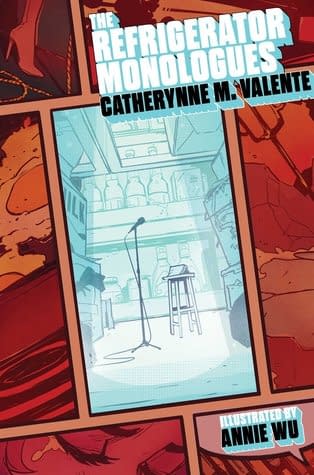 The lives of six female superheroes and the girlfriends of superheroes. A ferocious riff on women in superhero comics.

A series of linked stories from the points of view of the wives and girlfriends of superheroes, female heroes, and anyone who's ever been "refrigerated": comic book women who are killed, raped, brainwashed, driven mad, disabled, or had their powers taken so that a male superhero's storyline will progress.
Enjoyed this article? Share it!