"Descendants 3" Sets the Date for Disney Channel Debut
The Descendants movies are far from the worst thing on television, and if your kids are fans of the Disney fairy tale franchises, they can be a lot of fun.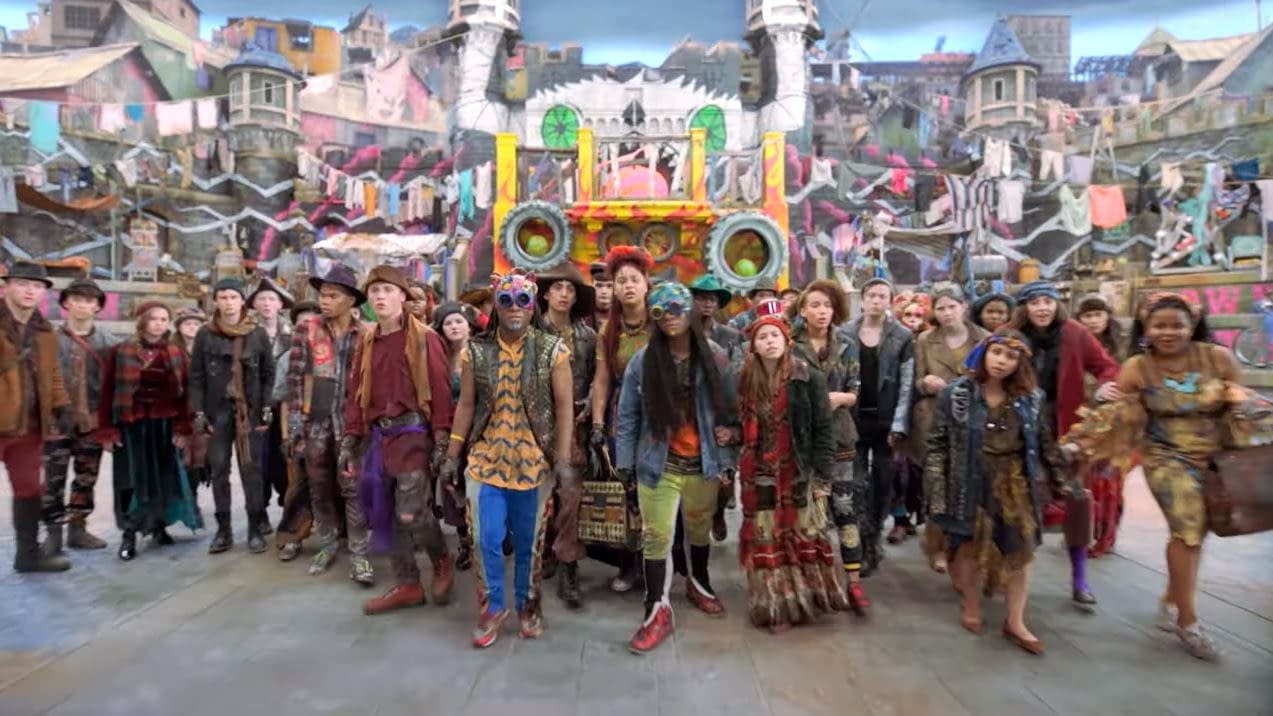 The premise is pretty simple: Belle and the Beast (Dan Payne) get married, and they establish the United States of Auradon. Auradon is prosperous, the people love their king and queen, and the villains are all banished to the Isle of the Lost. That region of the fairy tale kingdoms is supposed to cancel out magical powers, which should keep the villains in check.
20 years later, Ben (Mitchell Hope), the son of Belle and the Beast, announces that four kids from the Isle of the Lost should be able to come to the main kingdom to attend Auradon Prep, a magical school filled with singing and dancing. That sounds like hell to me, but Carlos (Cameron Boyce), Jay (Booboo Stewart), Evie (Sofia Carson), and Mal (Dove Cameron) jump at the offer.
Here's the catch- those four kids are The Descendants of four classic Disney villains! Carlos is the son of Cruella de Vil, Jay is the son of Jafar, Evie is the daughter of the Evil Queen from Snow White, and Mal is the daughter of Maleficent.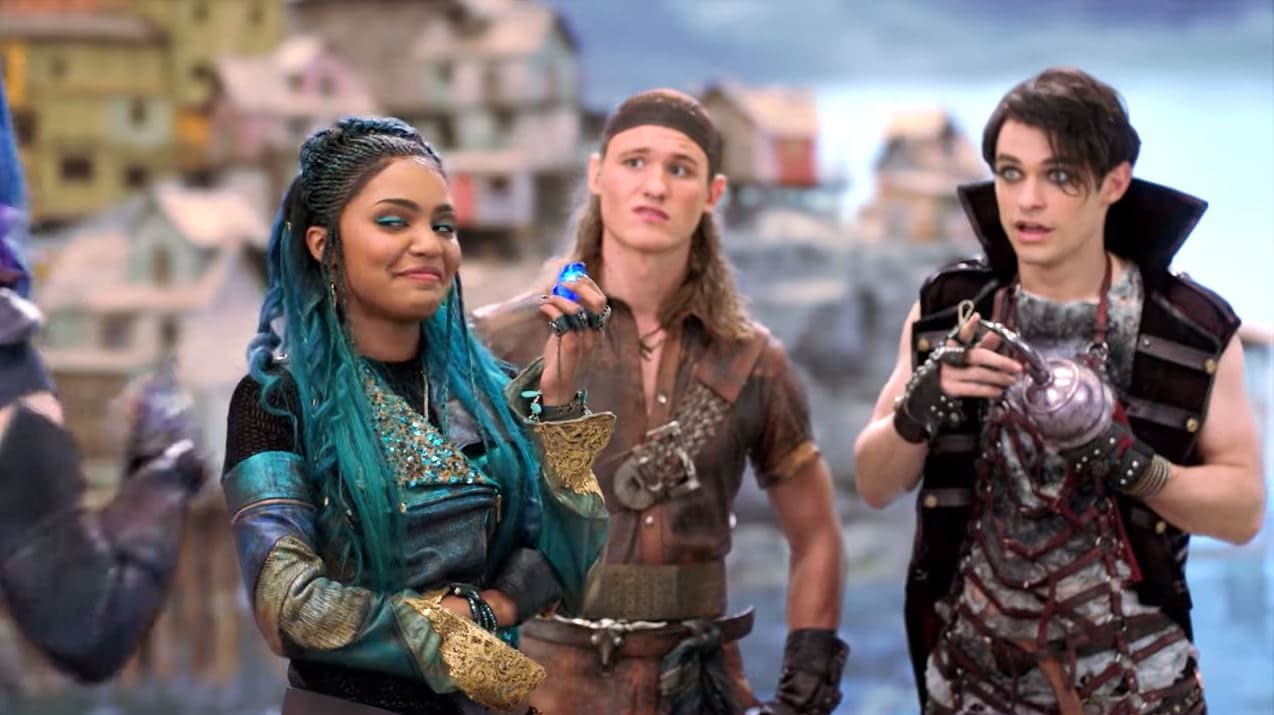 The kids all find themselves fitting in with The Descendants of the heroes of the fairy tales to various degrees, and there is, as mentioned before, lots of singing. And dancing.
There was a sequel to The Descendants released in 2017, with new characters introduced, plenty of double crossing, and an epic fight between Uma (China Anne McClain) and Mal, assuming forms familiar to both of their mothers. There was also, believe it or not, a lot of singing. And dancing.
Disney has announced that the third film in The Descendants Trilogy will be released to the Disney Channel on August 2nd at 8 p.m. The original cast will return, as will Kenny Ortega, who directed the first two movies and the High School Musical movies in the early 2000s.
I am assuming that The Descendants 3 will follow suit with its predecessors, and contain plenty of singing, and perhaps some dancing as well.
Here's the trailer for The Descendants 3: