Disney100 Special Look: Disney Super Bowl Ad Honors 100 Years of Magic
Here's a look at "Disney100 Special Look," a Super Bowl ad looking back at 100 years of The Walt Disney Company's storytelling.
---
On October 16, 2023, The Walt Disney Company will mark its 100th anniversary, with a celebration of the fans and storytellers who've fueled "The Mouse's" run for a century planned as a lead-up to that milestone date. So what better day than Super Bowl Sunday for Disney to roll out a special commercial set to hit screens during Super Bowl LVII that spotlights scenes from memorable Disney films, series, stage productions, theme parks, and (of course) the fans? In addition, "Disney100 Special Look" includes some important words from Walt Disney himself, touching upon the core foundations that have made Disney a global influence for 100 years.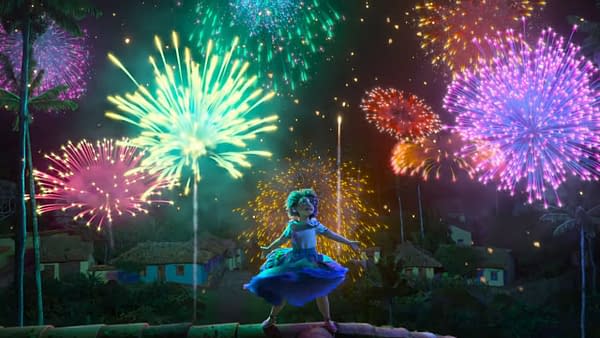 And don't forget that Disney will also be hosting its Disney100-themed Destination D23 this September, which is expected to include a mountain of news & previews. Now, here's a special look at the Disney community of fans & creators who've come together over the past 100 years who've helped inspired the company's next 100 years:
"As we commemorate our historic 100th anniversary, it is remarkable to look back at Walt Disney's legacy and his passionate pursuit of excellence that continue to propel the Company forward today. We are incredibly grateful to the generations of people all over the world for being such a special part of our history and for inviting our stories and characters into their lives over the past century," said Robert A. Iger, Chief Executive Officer, TWDC. "Disney100 represents a celebration of all of our fans and families, and our storytellers and creative visionaries whose talents and imaginations have created the magical moments that make Disney such an enduring part of the global culture." And it's an impressive future ahead for "The Mouse," with a filming & series line-up from Disney, Pixar, Marvel Studios, Lucasfilm, and more that includes Ant-Man and The Wasp: Quantumania, Secret Invasion, The Little Mermaid, Loki Season 2, Guardians of the Galaxy Vol. 3, Indiana Jones and the Dial of Destiny, The Marvels, and more.