"Dispatches From Elsewhere" Might Just Make Our 2020 "Top 10" List – Check Out Why (For Free) Here [VIDEO]
AMC's Dispatches From Elsewhere was nowhere near our viewing radar when the network started promoting it – just figured we'd be honest about it up front. In fact, the only reason why we watched series premiere "Peter" was that it came on immediately following The Walking Dead and I was too tired to reach for the remote.
Damn, I'm glad I did.
From Richard E. Grant grabbing our attention with a voice we would listen to read the phonebook to Jason Segal in a performance (he's also writer, director, and executive producer on the series) that moved my appreciation of his craft in a big way, the series is hard to explain – yet it isn't.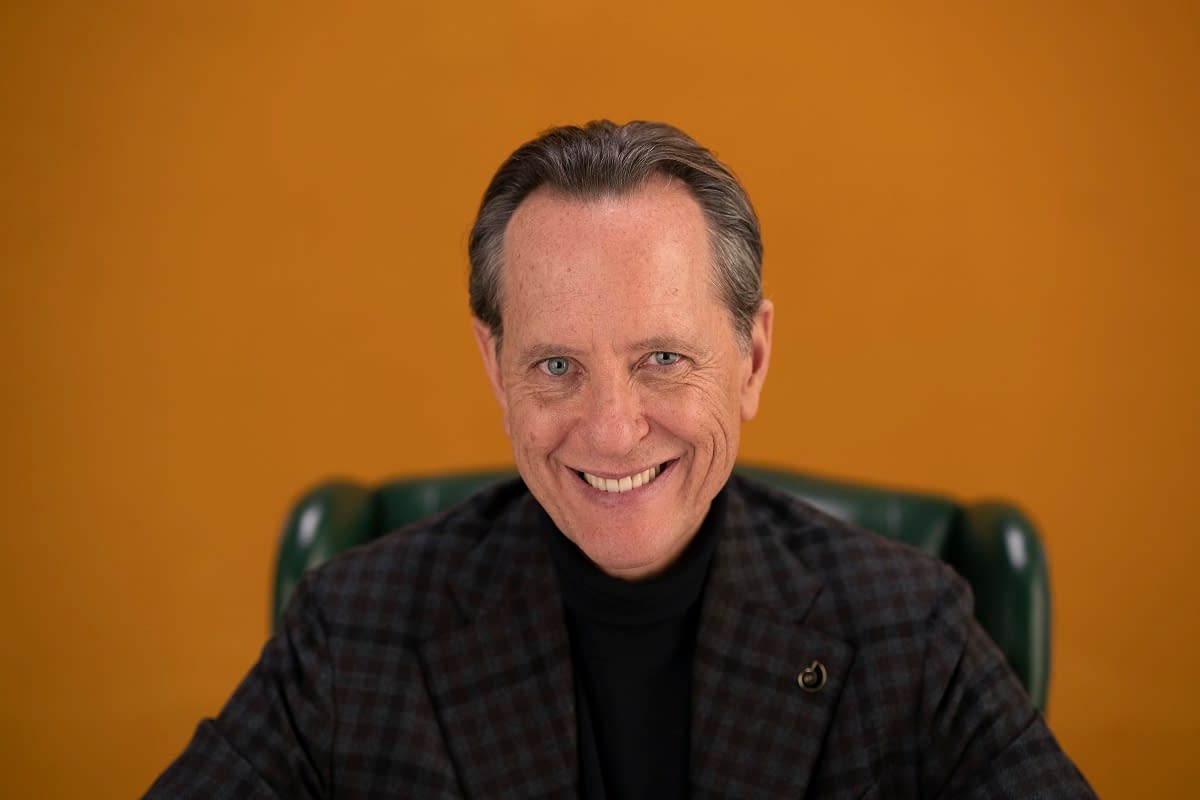 Confusing? Good – it sets your mind up nicely for what you're about to see. Yes, the fine folks at AMC were kind enough to release the series premiere on YouTube so you can easly check it out (and thank me later).
And if you aren't feeling that Peter (Segal) and Simone (Eve Lindley) could be the sweetest and most romantic pairing on television, then you might want to check if you still have a heart:
https://www.youtube.com/watch?v=4Xf3WRhjNjc
"Dispatches From Elsewhere" is a ten-hour series centered around four ordinary people who feel there's something missing in their lives, but they can't quite put their finger on what it is. This diverse foursome is brought together by chance – or perhaps it's by design – when they stumble onto a puzzle hiding just behind the veil of everyday life. As they begin to accept the mysterious 'Dispatches from Elsewhere' challenges, they come to find that the mystery winds deeper than they imagined, and their eyes are opened to a world of possibility and magic.

"Dispatches From Elsewhere" season 1, episode 1 "Peter": Peter is stuck in the everyday routine of his mundane life until the day he meets a group of strangers who all have something in common and together they begin an adventure into a world that has been hidden all around them.

Speaking of Simone… she has the honor of having the second episode named after her as a new "dispatch" sends our team out to follow clues that will get them one step closer to Clara. But in the following look-ahead to the season as well as the sneak preview from the second episode, it's starting to become clear that there's more to this game/mission/hoax/conspiracy than any of them realize:
"Dispatches From Elsewhere" season 1, episode 2 "Simone": As they start to follow the clues, the gang realizes there is more to the game than they imagined.
AMC's Dispatches from Elsewhere stars Jason Segel (The End of the Tour), Sally Field (Maniac, Lincoln), Richard E. Grant (Can You Ever Forgive Me?), André Benjamin (American Crime), Eve Lindley (Mr. Robot), and Tara Lynne Barr (Co-ed).
Shot in Philadelphia, the AMC Studios production is executive produced by Segel, along with Scott Rudin (Lady Bird, Fences), showrunner Mark Friedman (Wayward Pines), Garrett Basch (My Dinner with Hervé, The Night Of), Eli Bush (Lady Bird, Isle of Dogs), Jeff Freilich (Lodge 49, Grace and Frankie), and Alethea Jones (Queen America, Lodge 49).