Doctor Who 60th Anniversary Directors Tease New TARDIS Look
Doctor Who 60th-anniversary directors Chanya Button, Tom Kingsley & Rachel Talalay had some thoughts to share about the new TARDIS look.
---
Speaking with Doctor Who Magazine #587 back in February of this year, EP Joel Collins has some interesting things to share about another important player in the BBC, Disney+ & Showrunner Russell T. Davies's Doctor Who Universe… the TARDIS. Because you didn't really think we were going to get a new Doctor (Ncuti Gatwa) and a new companion (Millie Gibson) without a new interior for that wonderful blue box, did you? In fact, not only is a new interior look on the way for the TARDIS, it's one that they thought would be "too ambitious and too impossible" to pull off. "We talked through various concepts with Russell, and there was one rough idea that was just too ambitious and too impossible – but which everybody loved," Collins shared with DWM. "Once I'd put it in front of Russell [T. Davies], he's just too visually bright to unsee it. I'd go, 'Yes, yes, but it's completely mad; it's never going to happen." Then we started to say, "OK, how do we make this impossible space possible?' Phil [Sims, production designer] brought in a brilliant engineer who spent months trying to solve the engineering riddle of this impossible, logic-defying set, which no one in their right mind should ever have even drawn in the first place. But that kind of sums up the show…"
At the time, there was some question as to whether or not the new TARDIS interior will appear in the new series or during this November's three-episode 60th-anniversary event. Well, the directors of the three upcoming anniversary episodes (Chanya Button, Tom Kingsley & Rachel Talalay) have seen it – and they've got some interesting things to share about it that should get fans speculating. "Oh my gosh, it's enormous. I mean, it's absolutely beautiful. It's sort of church-like in scale, and yet it's also this intimate space that takes you from one place to another – to even larger, wider worlds," Button shared in the latest edition of DWM. "So much detail and love and thought has gone into it. You can point the camera anywhere at it, and it looks amazing," added Kingsley. For Talalay, seeing the finished product was a unique experience. "I was around for the four months watching it being built. My DP [director of photography] and I were having all these conversations about how to light the wall roundels, and things like that, but I just kept thinking, 'It will never be ready in time….'" Talalay shared. "So the fact that, in the last couple of days of my contract, we finally got on there was amazing."
---
---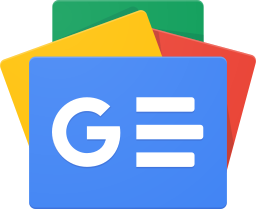 Stay up-to-date and support the site by following Bleeding Cool on Google News today!