"Doctor Who": Bradley Walsh, Tosin Cole Exiting After "Revolution of the Daleks"; Mandip Gill Remaining [REPORT]
Well, that didn't take long. Only a day after Doctor Who showrunner Chris Chibnall offered fans a tease for upcoming special "Revolution of the Daleks" (expected to materilize late 2020/early 2021, holiday season), we're getting news that not all of the Doctor's (Jodie Whittaker) companions will be back for Series 13.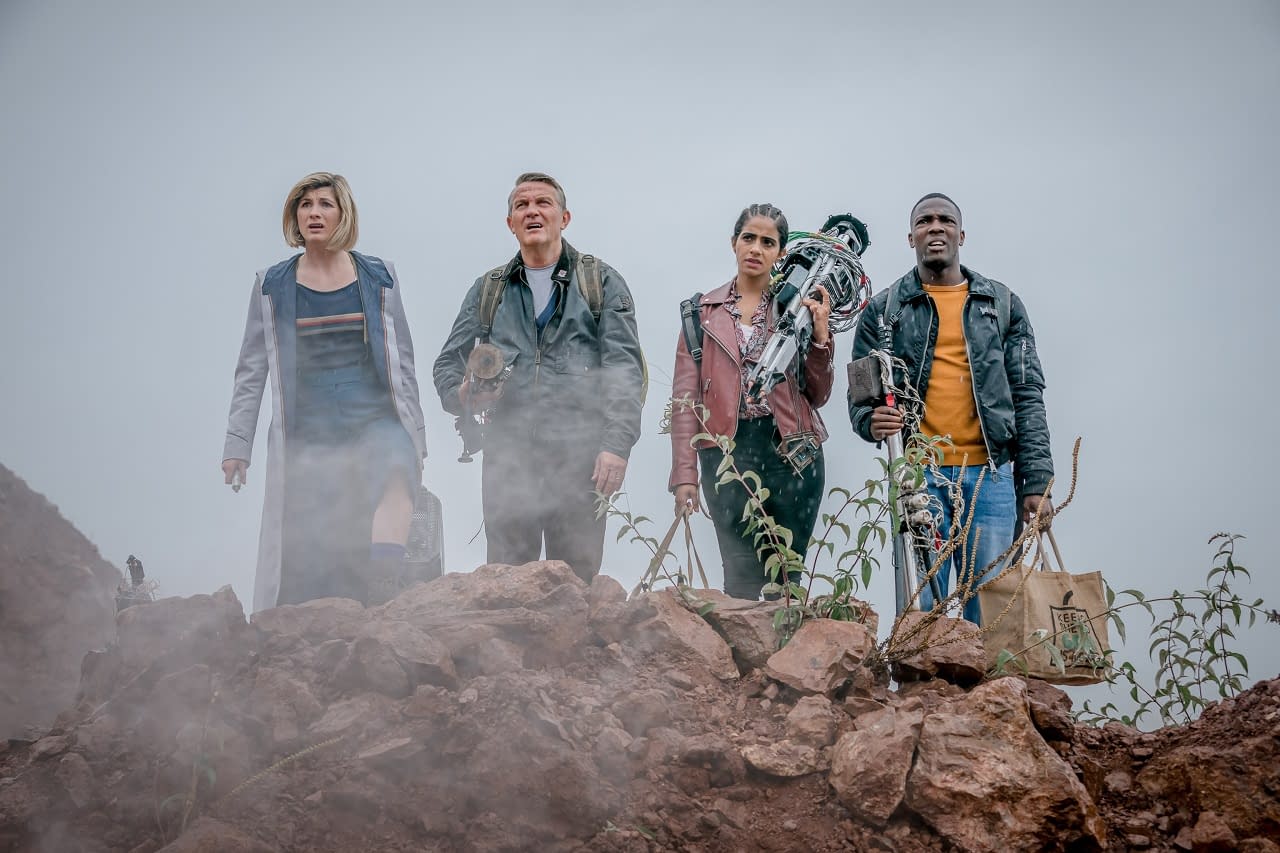 The Daily Mirror is reporting that Bradley Walsh and Tosin Cole's Graham and Ryan are set to depart after the one-off special, with Mandip Gill expected to return. Though the special has apparently already been filmed, storyline details of any kind have been locked up in the Pandorica.
A source close to the Daily Mirror had this to say about the reason for their departure:
"Two years is a long time in the world of Doctor Who. Yaz will be back but Christmas will be the last outing for Ryan and Graham."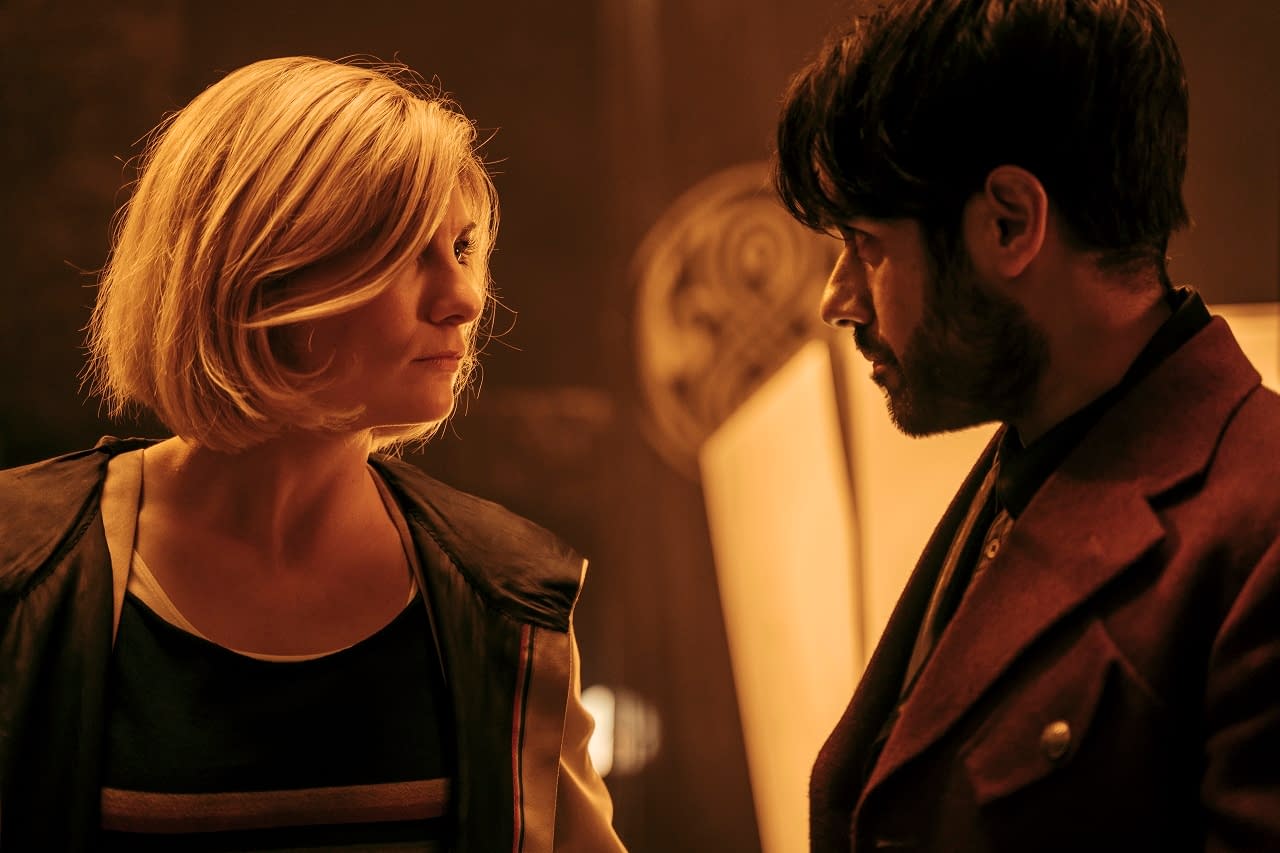 While the Doctor was left in a very precarious situation by the time the credits rolled on the season finale (spoilers!), Chibnall promises that the Doctor will find a way out of "captive audience" status and that "Team TARDIS" will be there to take on Daleks one more time:
"We can't leave the Doctor there! On that cliffhanger! Well, we did. But rest assured, the Doctor and her friends will be back for a one-off extended Special around Christmas and New Year. (I don't know when they're going to put it on yet, otherwise we'd tell you!). There will be Daleks. There will be exterminations. Thrills, laughter, tears. You know. The usual. See you at the end of the year."
In what should come as no surprise, we still don't know the details on the Daleks' return or if previous reports of different models of Dalek signify a greater civil war between the various Dalek "upgrades" (based on the special's title and public set reports).
But for now? Let Sacha Dhawan take you behind the scenes and into the planning stages to show you what went into preparing for his role as the latest version of the Doctor's deadliest enemy (we told you), the Master: