"Doctor Who": Jodie Whittaker, Mandip Gil, Tosin Cole & Bradley Walsh Wish Everyone A Happy Lunar New Year [VIDEO]
This weekend marks the start of the Lunar New Year, and of course, Doctor Who is here to remind everyone of that. BBC America released a video on their Twitter feed of the Doctor and her fam wishing everyone a happy one and firing off big, loud, red firecrackers.
For ages, we in the West have called it "Chinese New Year", but that was never completely accurate. After all, just about all of the rest of Asia celebrates it too. So yes, it's right and proper to say, "Happy Lunar New Year".
The references in the video are mainly Chinese and East Asian. The firecrackers are red because that's the colour for good luck in Chinese and East Asian cultures. Firecrackers are set off as a New Year's ritual to drive away bad luck and evil spirits. Evil spirits hate loud noises, so they avoid them at all costs. Chinatowns and Asia must be uncool places for them to hang out in during Lunar New Year. Children are encouraged to play and make noise. It's all very jolly.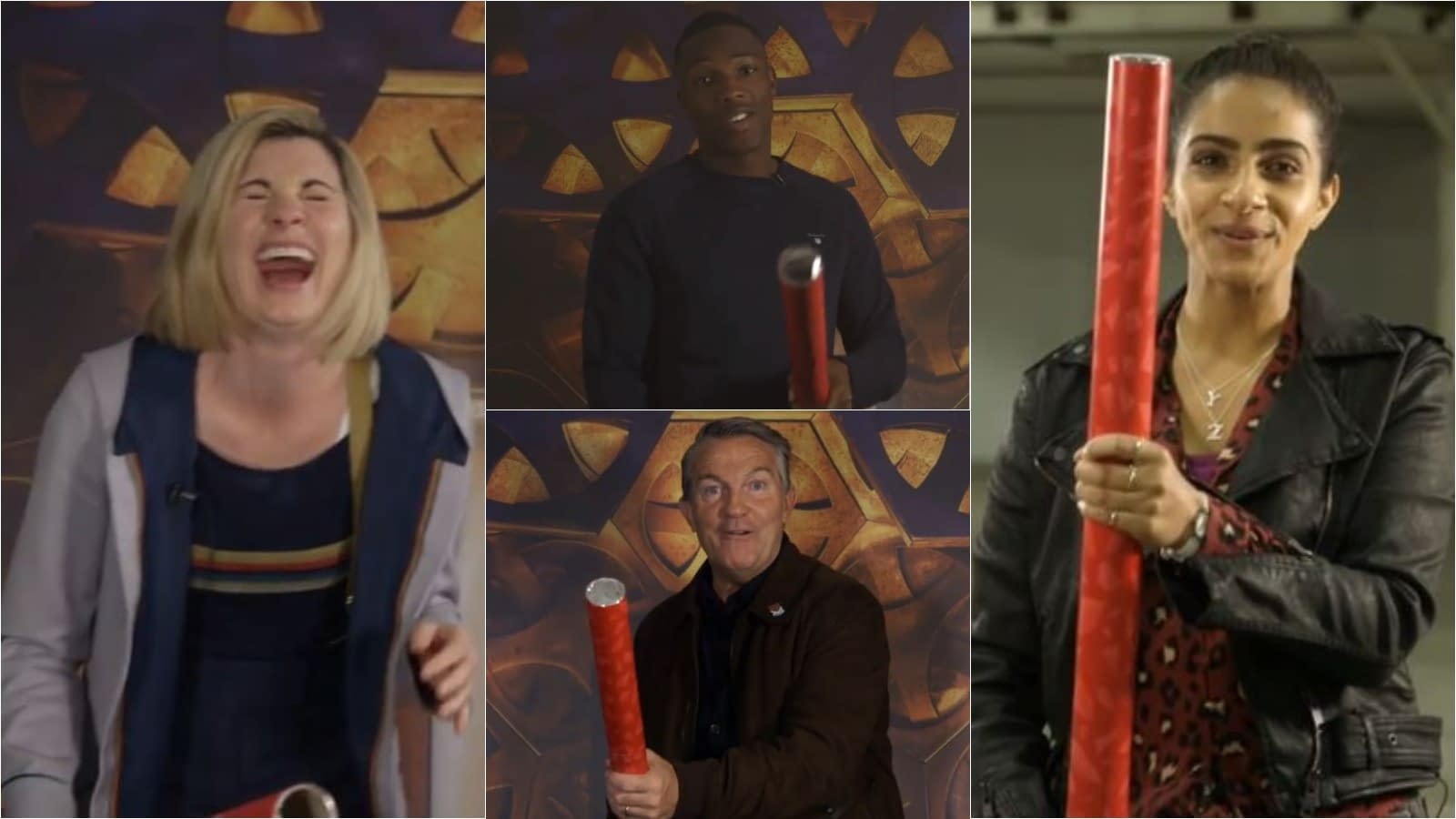 "Doctor Who" is International Now
There's another very good reason for the Doctor and her fam to make a Lunar New Year video. Doctor Who is now broadcast all over Asia, including South Korea, Japan, Hong Kong, Thailand, Singapore… and that big market everyone wants a piece of, China. Jodie Whittaker, Mandip Gil, Tosin Cole and Bradley Walsh get to be goofy as they do yet another promotional video to unite fans worldwide.
This is the BBC knowing where the fans are and keeping them. Television is a worldwide market now. A show like Doctor Who is not dependent on just ratings in the UK or the US. It is presold to virtually every country with a TV broadcasting system in the world. Doctor Who as a franchise earns the BBC at last $100 million in licensing, broadcast and merchandising sales every year. It is one of the shows keeping the BBC alive. And who doesn't want more Doctor Who?