Doom Patrol Season 2 Review: Once More into The Wacky Breach!
DC Universe and HBO Max's Doom Patrol, the best superhero show on TV precisely because they're awful and messed up and just barely do the right thing, is back. It has one of the best opening credit sequences to depict abstract images that sum up the dilemmas and personalities of each of the characters. The second season starts months after where the first season left off: the whole team other than Larry Trainor (Matt Bomer's voice, Matthew Zuk's body) has been left shrunken, now with The Chief's dangerously near-omnipotent daughter Dorothy in tow, and not taking any of it well. Being literally tiny is taking a toll on everybody. Sitting around in a miniature toy set waiting to be restored to normal size is driving the gang stir-crazy.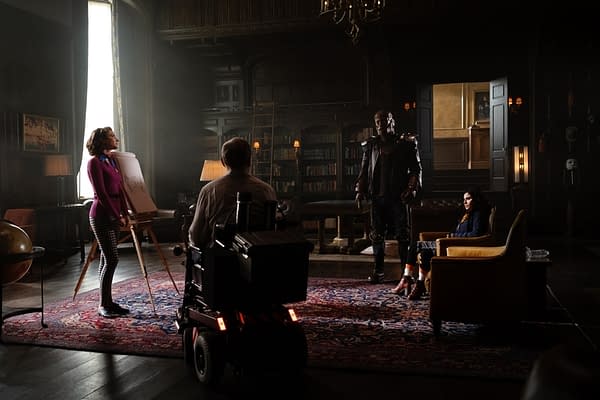 Crazy Jane (Diane Guerrero) is having major conflict with her other personalities. Robotman Cliff (Brendan Fraser's voice, Riley Shanahan's body) is surlier than ever. Caulder The Chief has to find a way to make amends to everyone for being responsible for the accidents that destroyed their lives and bodies and made them what they are now. Cyborg Victor Stone (Jovian Wade) tries to put up his usual stoical front but still has nightmares and PTSD. Rita Farr (April Bowby) is now set on being a better, more selfless person if she could just control her powers. Larry's negative man forces him to reckon with the family he left behind decades earlier. Dorothy Spinner (Abigail Shapiro), a character from the comics, is the daughter of mad scientist and Doom Patrol leader Niles Caulder (Timothy Dalton) that they have to protect and stop from destroying the world. The Candlemaker, one of the last "big bads" in Grant Morrison's run, is the big bad this season.
Doom Patrol: The Dysfunctional Superhero Show
Showrunner Jeremy Carver seems to be refining the themes he played with back when he was running the US remake of the BBC's Being Human for the SYFY Channel. The canvas of Morrison and the original Sixties and Seventies comics gives him a much bigger toy box of madness to draw from. It's amazing how many characters and plotlines from the Morrison run have already been used in Season One and how many more are still available for Season Two – and it's a lot!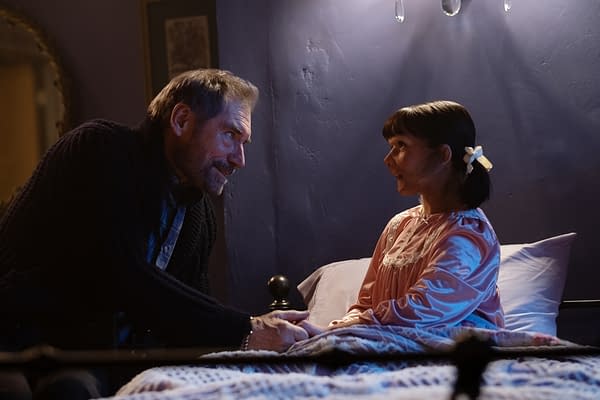 What sets Doom Patrol apart from every other superhero show out there is that it's a comedy of failure and dysfunction. The heroes (you can just barely even call them that) are frequently utterly ineffectual and too absorbed in their own hang-ups, which are enough to keep a whole team of psychiatrists busy for eternity. It simultaneously milks laughs and sadness out of the characters' awful pasts and emotional traumas in equal measure. Dorothy Spinner, of course, has monsters in her head, characters right out of Morrison's run of surreal villains that are also symbols of the characters' pathologies. The show is about the monsters in our heads are the worst monsters of all. Mark Shepherd is back as the hilariously disheveled John Constantine-manque Kipling, here to insult and make everyone even more miserable than ever while he helps for a price.