Dungeons & Dragons Is Launching Its First TV Show On G4
Wizards Of The Coast has revealed today that they will be launching their first-ever Dungeons & Dragons television show to air on G4. The show comes off the successful partnership between the two companies during D&D Live this year, in which they broadcast several shows featuring celebrity guests playing D&D. The show will be called Dungeons & Dragons Presents: Invitation To Party and it will premiere on Monday, November 22nd at 6:30pm PT on the G4 channel.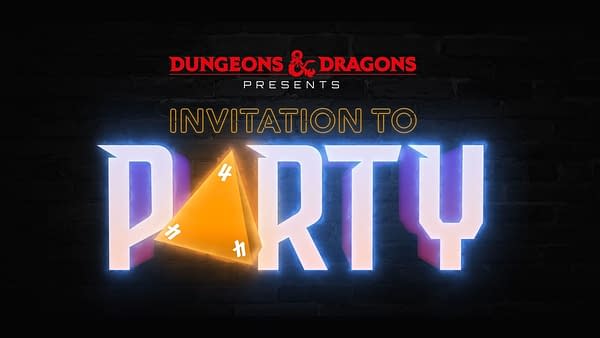 Much like other D&D shows you see livestream on Twitch and YouTube, this show will bring together a group of comedians and content creators who will form a party and play the game with every decision being made depending on their creativity and the roll of the dice. Those of you who watch during the livestream online will also have a hand in the action as they'll be offering options up for voting in real-time to aid or mess with the players. So who exactly will be in this game? B. Dave Waters will be your host and DM running the adventure, and we have the complete cast rundown from the team below. We look forward to seeing how this show pans out over the next several weeks!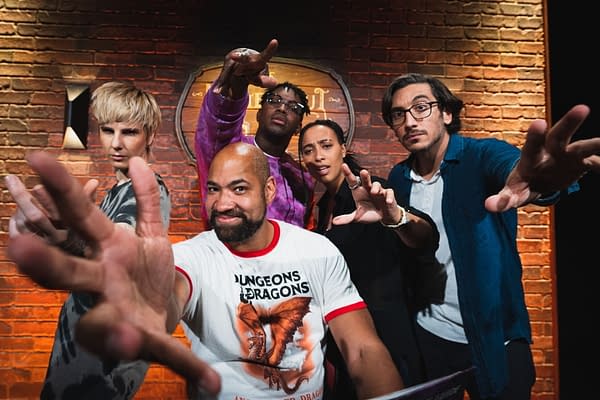 Meet the Dungeon Master: B. Dave Walters is a Storyteller and proud Scoundrel American. Best known as the writer and co-creator of Electropunk, D&D: A Darkened Wish for IDW comics, and creator and DM of the Darkened Wish streaming show for Wizards of the Coast, and DM of Idle Champions Presents and the Black Dice Society. He is the Creative Director for Demiplane and Lead Designer for Into the Mother Lands RPG.

Meet the Adventurers:

Kassem Gharaibeh is a Jordanian-American internet personality. His YouTube channel, Kassem G, hosts several hundred videos, most notably the California On, Going Deep, and Street Music webseries. Gharaibeh won the 2013 Streamy Award for Best Host for his work on California On. He is one of the founders of MCN company, Maker Studios.

Fiona Nova is an on-camera personality, actress and content creator in the gaming/comedy space. At the age of 24, she's also been able to rise in the creative space as a director and showrunner for many unscripted and scripted shows. Fun fact: You might've also seen her hanging around with the Wonder Woman cast during DCFandome as well as playing Mortal Kombat with Megan Thee Stallion. You can also find her speaking up and creating a path for more diversity and inclusion in an industry that needs it.

Indiana Black, also known as Froskurinn, is notable for her commentary and broadcasting work in the esports industry. She's been featured on esports broadcasts in multiple markets across the world, most recently in three back-to-back world championship finals.

Ify Nwadiwe is a professional actor and writer based in Los Angeles, California. He specializes in comedy and has been featured on multiple shows including Key and Peele, Comedy Bang Bang and Workaholics. He's a former staff writer for @Midnight on Comedy Central and has written for shows on BET and TruTV.