Netflix hosted an Annecy Works in Progress panel in Annecy, France, where they showed off some of the work they have been doing on an upcoming Netflix Original anime project called Eden.
Variety was there, and was able to get a couple of exclusive images from the upcoming Netflix Original project, and the following summary of the the production:
Set in a far off future and a world which has been inhabited by robots for centuries, their human creators having gone extinct long ago, most of the robots of the mechanical metropolis Eden 3 don't even believe humans ever actually existed. Most consider them as creatures of myth.
On an otherwise normal day, two ordinary farming robots heading to the fields stumble across a cryogenic pod containing a young human girl. In a world that is definitively not ready for human reintegration, the two secretly raise Sara into young adulthood, opposed along the way by the horrifyingly ominous-looking Zero and his army of black and red robot soldiers.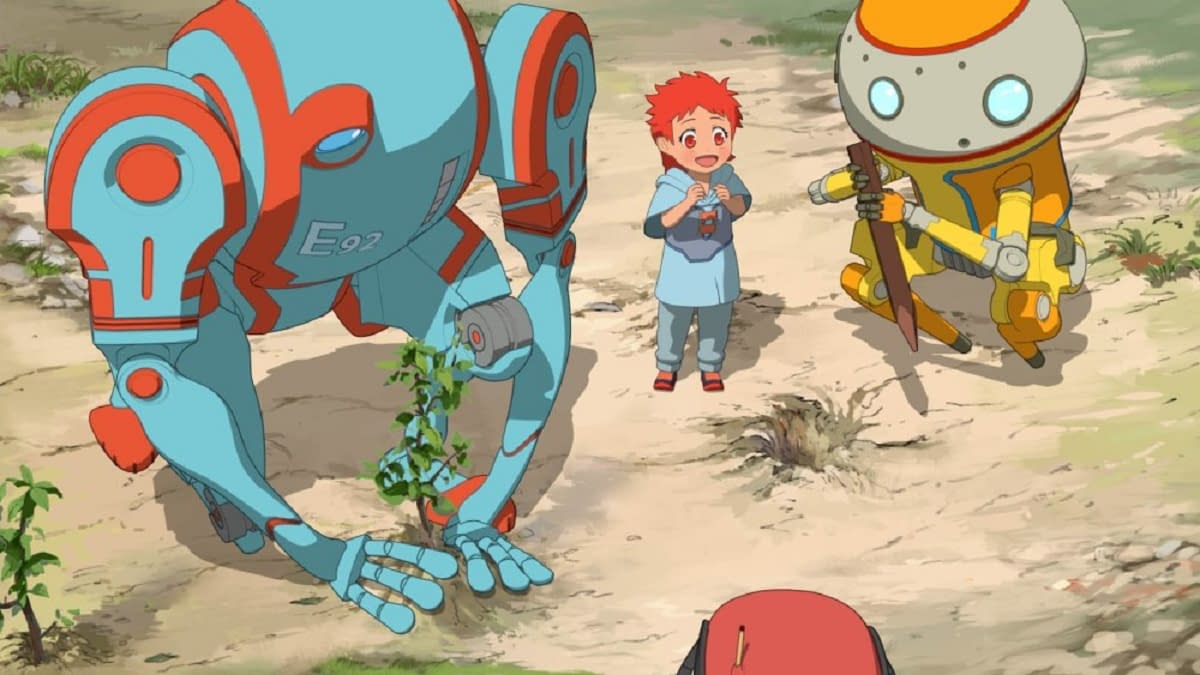 Eden was conceived by Qubic Pictures CEO Justin Leach, who started pitching the idea for the project 20 years ago. In the mean time, he's been busy working at some capacity on the Ghost in the Shell series, the Ice Age movies, and Star Wars: The Clone Wars.
The major them behind Eden is the balance between nature and the high-tech robots that have been left to look over the world. The robots find that protecting the natural world is their highest calling, and will go to any lengths to protect it.
We're not sure when Eden will be released, but Netflix did show a trailer to the crowd in France, along with a couple of art pieces. Hopefully, we'll be getting more information about this ambitious animated project soon!
Enjoyed this article? Share it!