Siren Season 1 Pilot Review: A Strong Start That's More Buffy, Less Little Mermaid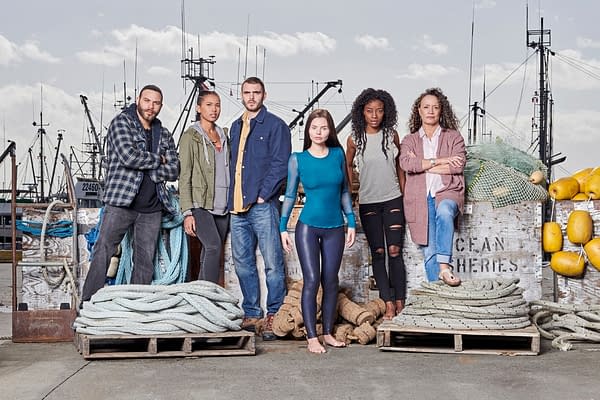 With Thursday, March 29th being International Mermaid Day, today seemed like a great time for Freeform to premiere their new series Siren with a two-hour, two episode event. Bleeding Cool was lucky enough to screen the first episode of Eric Wald and Dean White's mermaid fantasy-action drama; but before we get to that, a quick sneak preview and synopsis of the pilot from your friends at Freeform:
Siren 1×01 – 'Pilot': The coastal town of Bristol Cove, once known for being home to mermaids, is turned upside down with the arrival of a mysterious girl.
Just to be clear... I try to avoid heavy spoilers, but sometimes stuff happens. I cover themes and takeaways involving major and minor plot points from the episode, so just keep that in mind before viewing. Really not looking to have angry fellow geeks outside my apartment with pitchforks and torches because I slacked off on spoiler warnings.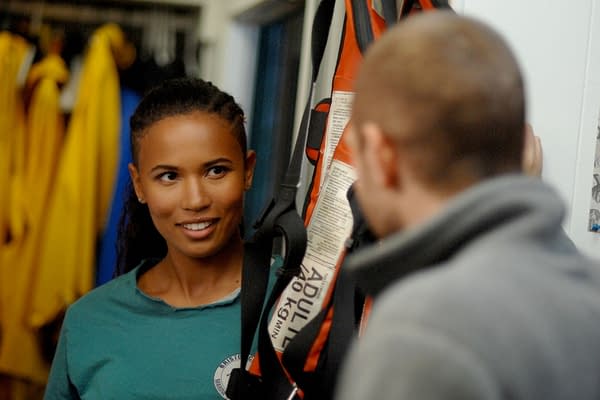 Our thoughts? It's great take on mermaids, with characters and the beginnings of plot lines that show a lot of potential. Take The Little Mermaid and Splash out of the conversation; but the show has the potential to be a much-needed hybrid of Buffy the Vampire Slayer and Teen Wolf.

https://www.youtube.com/watch?v=NLpvHsPOUN0
"Siren" takes us inside Bristol Cove—a coastal town known for its legend of once being home to mermaids. When the arrival of a mysterious girl proves this folklore all too true, the battle between man and sea takes a very vicious turn as these predatory beings return to reclaim their right to the ocean.

The series stars Alex Roe ("The 5th Wave") as Ben, a bright marine biologist who finds himself drawn to a mysterious new girl in town, Ryn, played by Eline Powell ("Game of Thrones"), who is a strange young woman with a deep dark secret. Fola Evans-Akingbola ("An American Exorcism") stars as Maddie, also a marine biologist who works with Ben, and is highly suspicious of Ryn. Ian Verdun ("Life's a Drag") stars as Xander, a deep sea fisherman on a quest to uncover the truth; and Rena Owen ("Star Wars" Episodes II and III) as Helen, the town eccentric who seems to know more about the mermaids than she lets on.

"Siren" is based on a story by Eric Wald and Dean White who both serve as executive producers. Emily Whitesell ("Finding Carter") serves as showrunner and executive producer. Brad Luff, Nate Hopper and RD Robb also serve as executive producers.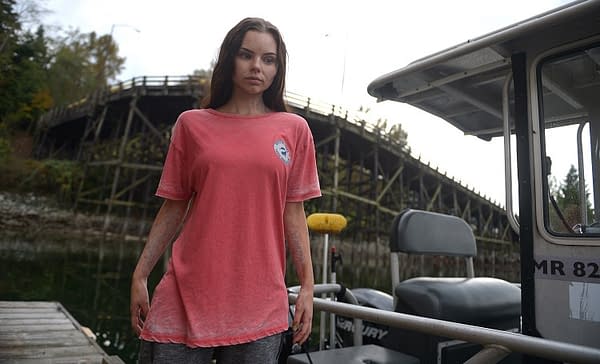 Bleeding Cool had the opportunity to speak with series star Eline Powell (Ryn), which you can listen to here.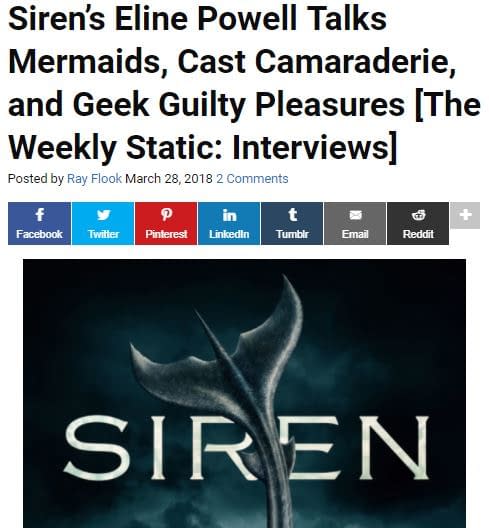 Here's a sneak preview of what you can expect from the season's second episode, 'The Lure':
Siren 1×02 – 'The Lure': Ben and crew of The North Star uncover a device emitting a strange sound. Meanwhile, Ryn finds shelter in the home of the local folklore expert.
The cast and crew of Siren made it out to New York Comic Con 2017 to talk all things at their Freeform panel: