Empire Star Jussie Smollett Pleads "Not Guility" to Disorderly Conduct Charges
Less than a week after the Empire actor/singer was indicted on 16 counts of disorderly conduct, Jussie Smollett appeared before Cook County trial Judge Steven Watkins on Thursday morning to plead (though attorney Tina Glandian) "not guily" to all counts. Currently out on $100,000 bail, Smollett could face more than three years in jail and a $25,000 fine for each count of misrepresentation to cops and detectives if convicted. The actor will be due back in court next month, on April 17th.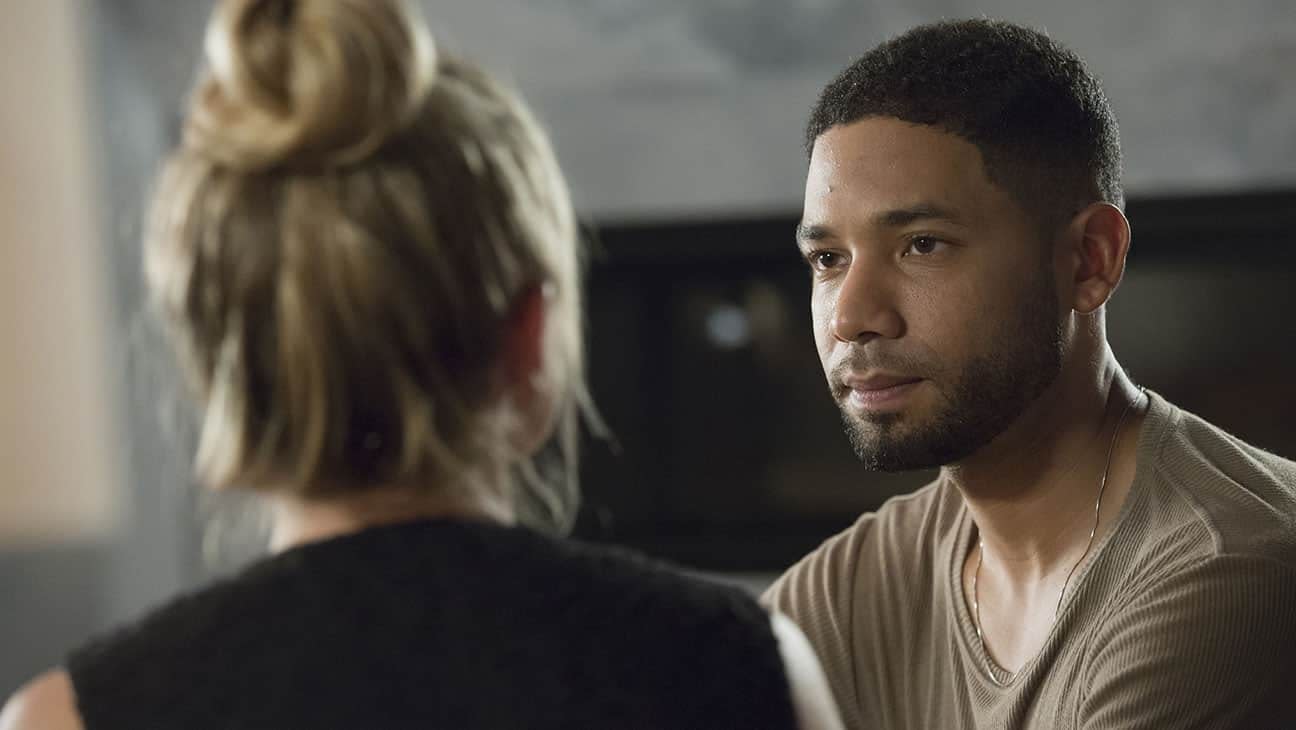 Smollett was indicted on 16 felony counts by a Cook County grand jury on March 8th, and also charged with one felony count of disorderly conduct for filing a false police report, with the indictment stemming from that initial charge. In their decision, two separate sets of charges were handed down by the grand jury.
The first set of charges related to the specifics of the story Smollett initially told police about the attack. The second set of charges are related to the follow-up interview Smollett had with police about the alleged attack later that same day.
The new set of charges carry a sentencing range of probabation to four years in prison, though most prosecution and defense experts have said since his arrest that Smollett will most likely cut a plea deal and avoid prison time.
In late January 2019, Smollett alleged that he had been physically assaulted in Chicago, a victim of what was thought of at the time as a "hate crime" by Chicago Police. He claimed that the two men who attacked him also yelled racist and homophobic slurs, while placing a rope around Smollett's neck and throwing a liquid substance on him.
Originally picked up by Chicago PD on February 13 and questioned for 48 hours as "persons of interest" in the alleged attack, siblings Olabinjo and Abimbola Osundairo ended up cooperating with law enforcement. Both brothers have been extras on the FOX series in the past, and a personal trainer to Smollett.
Shortly after the "assault," ABC's Good Morning America aired an interview with Smollett where the actor/singer went into detail about the assualt and what life has been like for him since that time. Speaking with interviewer / GMA co-host Robin Roberts, Smollett had this to say when asked about allegation being made that the attack was a hoax:
"It feels like if I had said it was a Muslim, or a Mexican, or someone black, I feel like the doubters would have supported me a lot much more. A lot more. And that says a lot about the place that we are in our country."
Though Smollett's character Jamal Lyon was written out of the final two season episodes of FOX's long-running and popular prime-time drama Empire, the actor was present this week in "My Fault Is Past" (an episode filmed prior) when the series returned from hiatus.
https://youtu.be/29jLa1NG5mA