The very first teaser trailer for the upcoming CBS All Access series Star Trek: Picard just released, and we kind of love that image of the Federation star in the vineyards.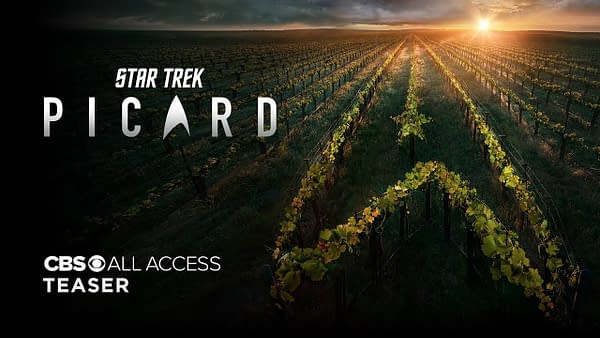 Such a nice callback to what we know former captain Jean-Luc Picard's (Sir Patrick Stewart) background is, and what he wanted to do with his retirement!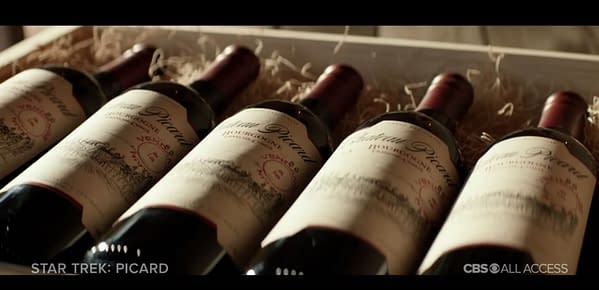 WE REALLY HOPE CBS ALL ACCESS RELEASES THESE AS A TIE IN!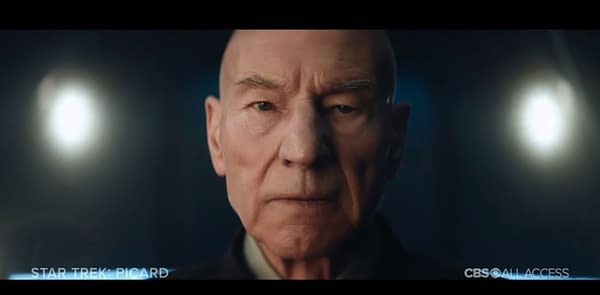 Hello Admiral!!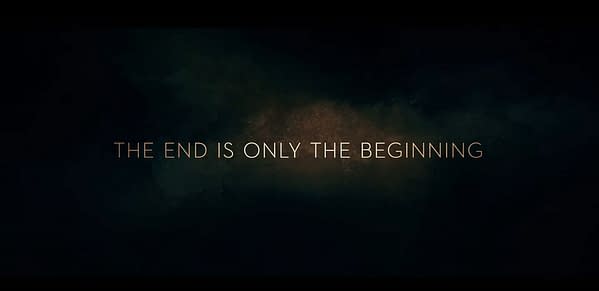 Last we heard, Alison Pill (The Newsroom), Harry Treadaway (Penny Dreadful) and Isa Briones are the newest faces to join the show.
Hanelle Culpepper will be directing the first two episodes in a historic move for the Roddenberry franchise, as she will be the first woman to launch a Trek series, as well as showrunning. AND, it does sound like we'll be getting Jonathan Frakes back in some capacity, more than likely as director!
We already knew that Santiago Cabrera (Heroes, Che) and Michelle Hurd (Marvel's Daredevil, Blindspot) were on board for the series. There are of course, no details yet about who Cabrera and Hurd will be playing.
Star Trek: Discovery showrunner Alex Kurtzman, who will be serving as an executive producer on Picard, had this to say about the show; comparing it to DISCO, and how it'll be totally different:
"It's an extremely different rhythm than Discovery. Discovery is a bullet. 'Picard' is a very contemplative show. It will find a balance between the speed of Discovery and the nature of what Next Gen was, but I believe it will have its own rhythm.

Without revealing too much about it, people have so many questions about Picard and what happened to him, and the idea we get to take time to answer those questions in the wake of the many, many things he's had to deal with in Next Gen is really exciting. 'More grounded' is not the right way to put it, because season 2 of Discovery is also grounded. It will feel more… real-world? If that's the right way to put it."
We will of course let you know what else we hear about the series as far as release dates, etc.
Enjoyed this article? Share it!