The Flash Season 4: The Rise of the Elongated Man and the Return of Prank
Barry Allen (Grant Gustin) is in jail. There's no new Flash this week… but there is an episode of The Elongated Man! Okay, it's still The Flash, but the episode is called 'The Elongated Knight Rises' and it features the stretchy superhero taking on the second Trickster (Devon Graye). Todd Helbing, executive producer, takes us behind the scenes of the episode in this newly released video.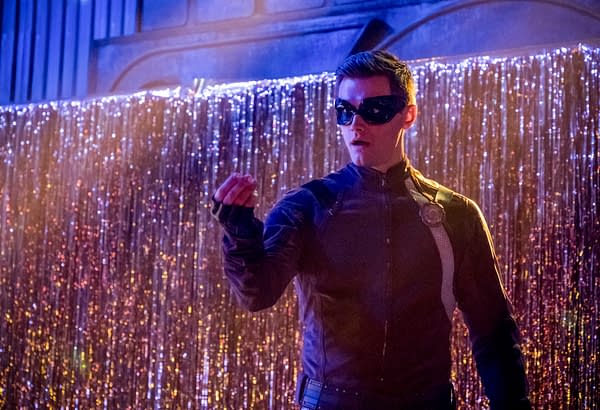 With Barry locked up, it falls on Ralph Dibny (Hartley Sawyer) to pick up the slack, and that becomes even more important when Axel Warner, aka the Trickster, is broken out of prison by… his mother. But she isn't just your typical mom (like any mom is typical) — she is also Prank, the former sidekick to the original Trickster. Corinne Bohrer reprises her role as Zoey Clark, which she played opposite of Mark Hamill during the '90s Flash series.
The clip also shows that Ralph is pushing Cisco (Carlos Valdes) to come up with a superhero name… now we all know what it's going to be, but it seems like this will be the episode he gets his moniker and his new super suit, all while trying to save the day.
The Flash airs tonight at 8 p.m. ET on the CW.
https://youtu.be/cQks73bvL3g