Game of Thrones Production Company Preps Avatar's 'Warrior Nun' Netflix Series
Back in October we learned that the upcoming graphic novel Warrior Nun, published by Avatar Press, has been picked up as a television show over at Netflix. As a matter of disclosure, Avatar Press are the owners of Bleeding Cool.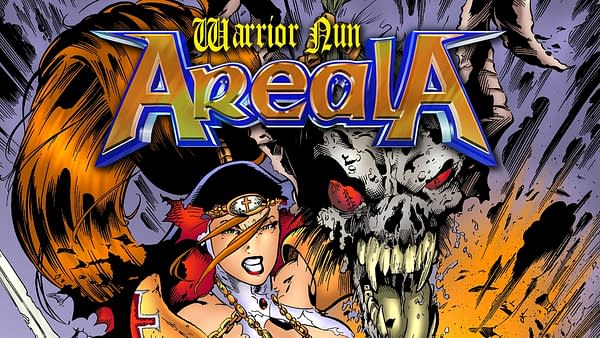 We also learned that the series will have ten episodes with showrunner Simon Barry (Ghost Wars, Continuum), Consulting Producer Amy Berg (Counterpart, Da Vinci's Demons), Co-Executive Producer Terri Hughes Burton (The 100, Eureka) and NWEPs Stephen Hegyes (White Noise, 50 Dead Men Walking).
In a summary provided by Avatar Press, Warrior Nun is described as "Possessed by the power and spirit of a rogue Valkyrie, a faithful sister became Warrior Nun Areala — an instrument of vengeance in the battle against evil."
We have received word from The Olive Press and confirmed by us that Fresco Film, the production company who has helped make the award-winning Game of Thrones, has selected three shooting locations in Ronda, Antequera, and Malaga in Spain.
"It will be a great promotion for Malaga because of the international reach of the Netflix platform," said Peter Welter from Fresco Film, who will produce the new serial.
The source notes that Warrior Nun is expected to bring in "€1 million in investment for Malaga during the shoot." Although there is currently no definitive start date for the production and no one is able to confirm anything, if the production company is scouting locations then things are moving quite quickly. We should expect some sort of major updates about start dates and casting in the first half of 2019.