"Ghostwriter" Teaser Impresses, Reveals Glaring Apple TV+ Problem [OPINION]
The beloved 90's children television show Ghostwriter is coming back as a reboot series thanks to Apple TV+, when the streaming services launches in November. The original concept behind the mystery series focused on a ghost who connects with a group of kids at their local library. He communicates with them through writing and helps them solve mysteries around the neighborhood – all while teaching our young detectives (and us) along the way.
Now, Apple TV+ is offering the first official teaser for the series' return – and we have some thoughts. But for the sake of full disclosure? My inner "7-8 year old" is already excited – which I "confessed to" when a first-look was released :
● In the teaser above, our ghost introduces itself to a couple of the kids by writing "welcome to your next chapter" – should fans take that as "just" a scene from an episode – or are they going the "light mythology" route by connecting the two versions?
● There's also a scene where our "lead ghost" is working off of a typewriter, which got us wondering if time travel or "time jumps" will be a part of this new take. In the 90's edition, there were instances where they would help someone in the historical past.
● Doing a little more digging online about the series, I'm intrigued about the new premise: the ghost brings the kids together after haunting the library and bringing literary characters into the real world. It appears each episode will be dedicated to a specific fictional personality: some of them already existing in literature, while others may be created for the show.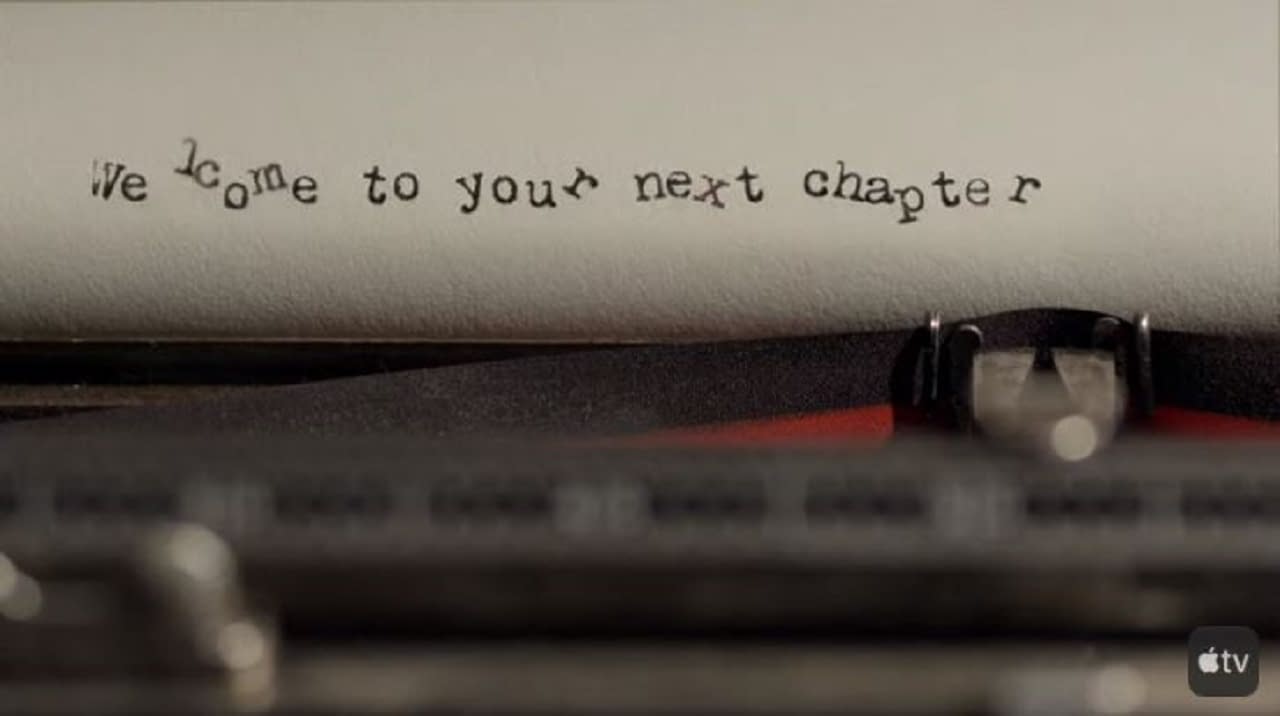 ● I hope that the mystery surrounding the ghost's reasons for brining these characters to life and "testing" these kids isn't fully revealed too soon. Kids are much more "TV storyline savy" than when I was little, so a little season-long wondering wouldn't be such a bad thing to differentiate this Ghostwriter from the original.
● As for Apple TV+, Ghostwriter – along with Snoopy in Space and Helpsters – represent "good news, bad news" for the new streaming service. Good news? All three shows show either fresh takes on prior ideas or original concepts, with teasers than make an adult want to watch. Bad news? They make us less impressed with some of the "adult" programming coming our way – like The Morning Show and See. On Apple TV+'s more "mature" side, it feels like we're being offered shows that are nothing more than "new skin" stretched over "old bones." Hell, as much as we like what we've seen of M. Night Shyamalan's Servant – isn't it just another "babysitting experience gone righteously bad" offering?