Welcome to Bleeding Cool's review and recap of ABC's The Goldbergs, beginning with the Kevin-Smith directed 17th episode of season 6, "Our Perfect Strangers" – which was pure Smith nostalgia.
The long-running sitcom centers on a family living in Jenkintown, Pennsylvania in the 1980s: Beverly Goldberg (Wendi McLendon-Covey), the over-protective head of the family; Murray Goldberg (Jeff Garlin), who believes he has more power than he has; and their three children: Erica (Hayley Orrantia), Barry (Troy Gentile), and Adam (Sean Giambrone)
Pops is thrilled that his cousin Gleb (one of three Glebs in the family) is coming from the old country for a two week vacation. With the old country in question being Russia and this being 1980-something, I was surprised that there was only one explicit Cold War reference in the episode, with a few pop culture mentions thrown in. When Gleb shows up, Pops leaves the kids to babysit their older relative. Why? It seems like Pops wants the kids to learn about where their family came from, but if Pops isn't there to help make that connection and act almost as moderator between Gleb and the kids, then it really just seems like Pops is dumping Gleb on the kids.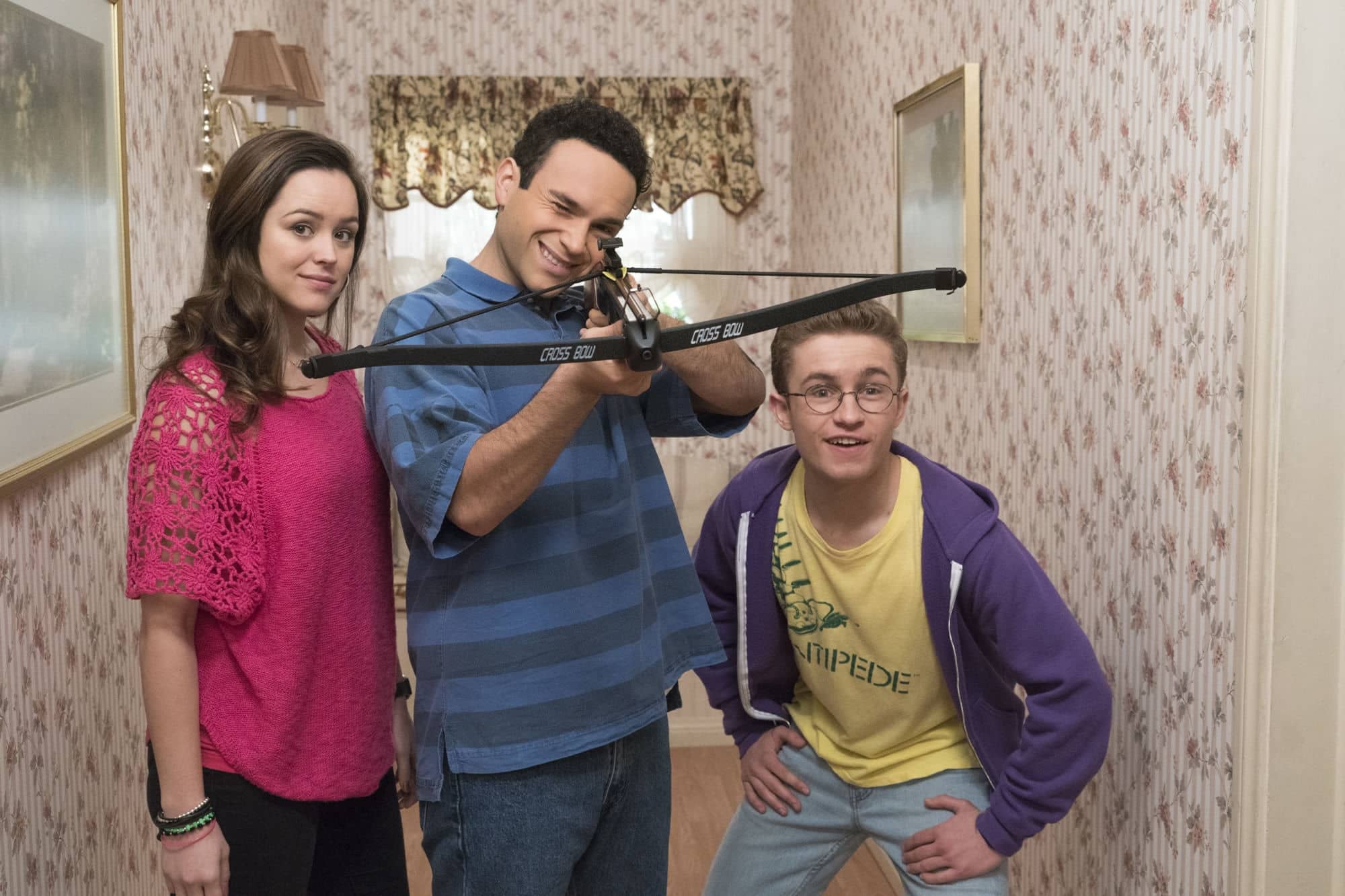 Using Perfect Strangers as this week's pop culture touchstone, the kids manipulate Gleb into buying them stuff and driving them around. The kids play it off to Pops as though Gleb wanted to be used and mistreated (the writers totally missed another chance to take a shot at Gleb's life back home in Russia here), but Gleb protests that the kids — hereafter going by the designation "little a**holes" — are lying. They're soft. They're greedy. They're spoiled.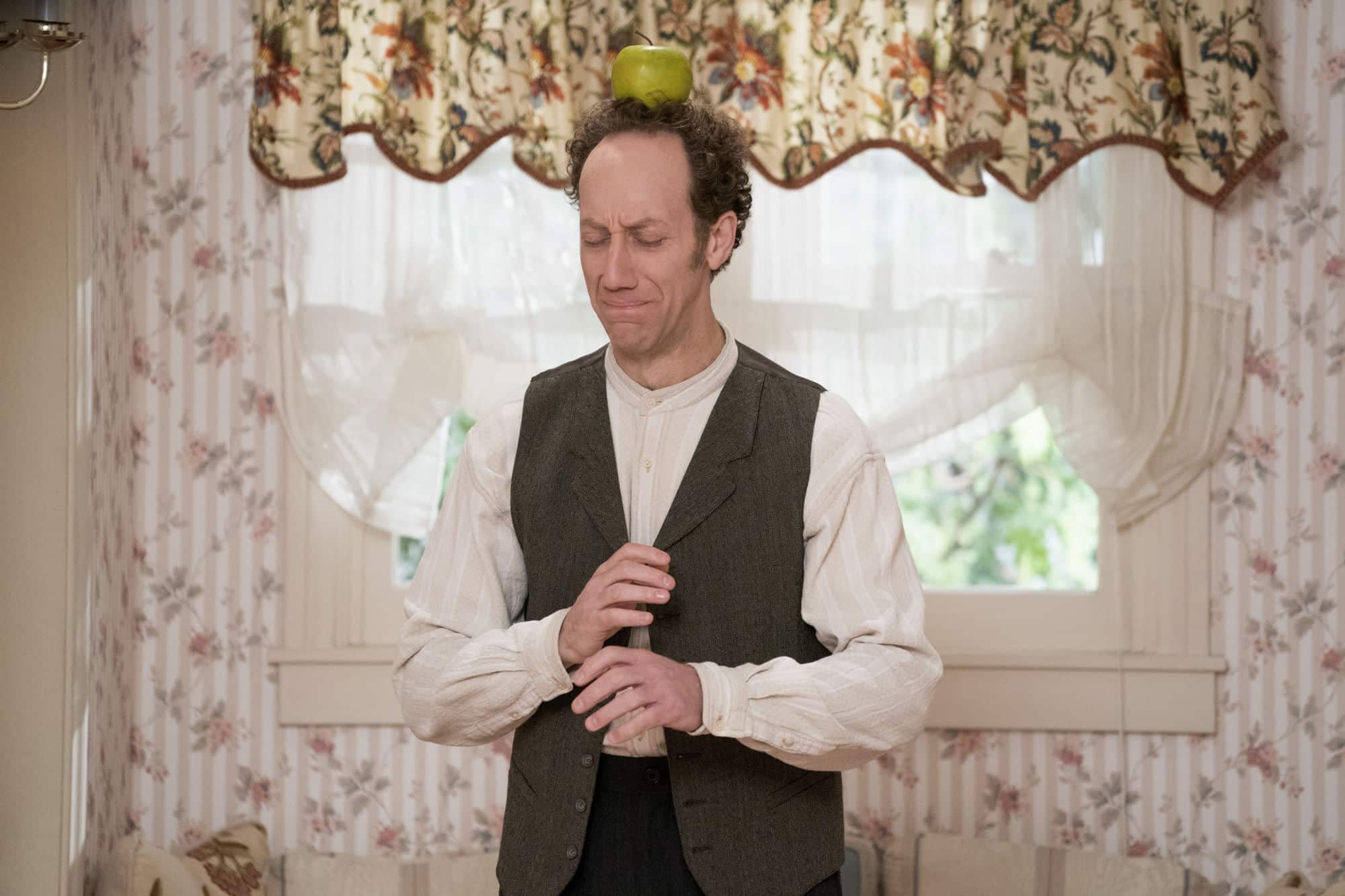 Pops blames himself. Not, you know, for dumping his Russian relative that he was all jazzed up to have visit eight minutes ago on the little a**holes. No… it must be all the stuff he's bought them over the years. So, Pops take it all back and gives the little a**holes's stuff to Gleb. The little a**hole protest, naturally, and Pops asserts that he just wanted them to know about their roots. Again, not that Pops spent any time with Gleb or interacted with Gleb and the little a**holes himself.
The little a**holes come upon Pops going through an old photo album, still harping on the kids needing to know their family history WHILE GLEB IS IN THE NEXT ROOM PACKING. Seriously… get off your duff, Pops, and interact with your visitor! The little a**holes have a change of heart – thus we'll return to calling them "the kids" for the rest of this piece – and try to make right with Pops Moneybags… He of the Endless Gifts! Pops tells the kids that the person they need to make nice with is Gleb. The kids take Gleb to a Phillies game, and everything is fine.
Until the bank calls about all the debt Gleb racked up in that week, but that's a story for another episode.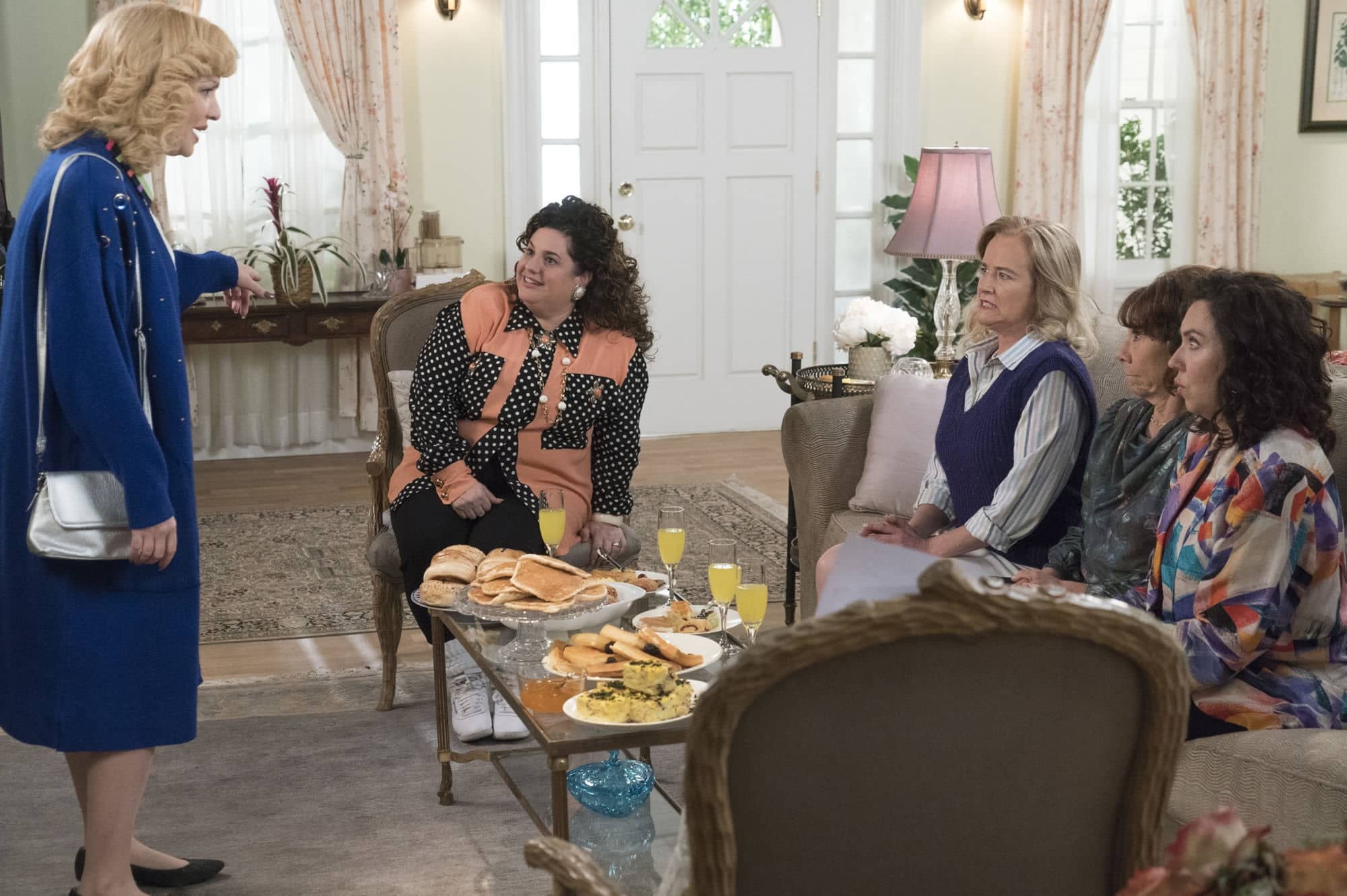 Lest you wonder where the kids learned their selfish behavior, this week's B story focuses on Bev's continuing obsession with the cookbook she is writing. At a brunch with the Frentas, Bev does what she always does: cutting off others so she can talk about herself. Yeah, it's the cookbook this time… but it's always something. Bev and the ladies make a deal: if she can go ten minutes without talking about herself and her family, then she can hold court for the next ten brunches.
She makes it to two minutes… two agonizing minutes without talking about herself.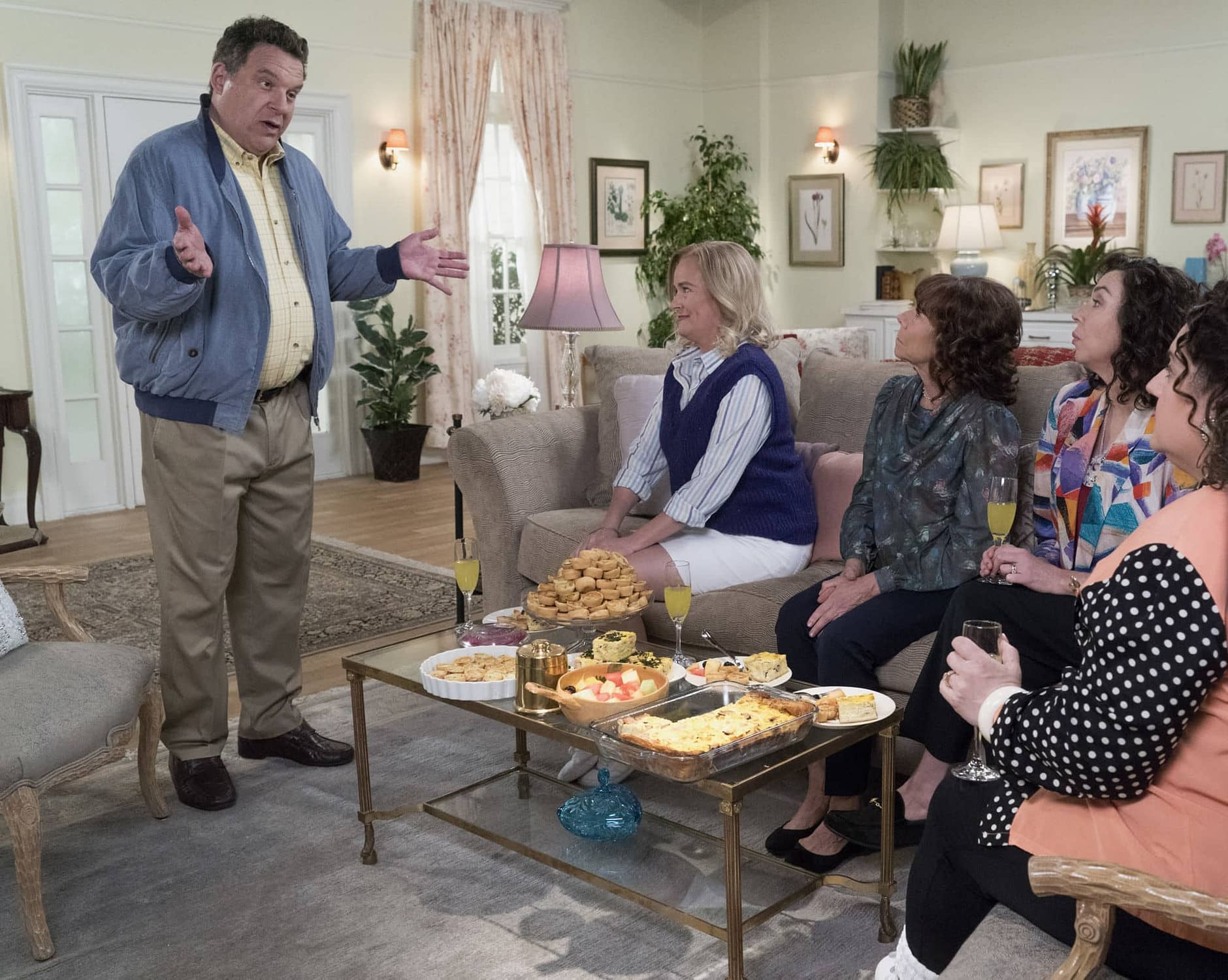 Bev tries to smooth things over with the Frentas, only to discover that she's been replaced at brunch.
Ouch!
Bev turns to Murray and Bill as her Mentas, but isn't hip to sitting around all Sunday watching football and eating hot wings from an Eagles helmet. Murray goes to the Frentas and convinces them that though Bev only talks about herself when she's with them, they're all she talks about to him. When the ladies turn up to surprise Bev with brunch, she admits that the reason she tells them stories about herself and her family is because she's jealous of their exciting lives.
Yeah. These ladies… thrilling.
All is forgiven when Bev agrees to feature their recipes in her cookbook – because even though it's Bev's book, she is who she is because of them.
And to think, all of this because of Pop's horrible job of raising people who actually care about their friends and families.
The Goldbergs airs Wednesday nights at 8 p.m. ET/7 p.m. CT on ABC.
Enjoyed this article? Share it!