'Arrow' Season 7, Episode 21 "Living Proof": You Have the Right to Remain Silent, Felicity Smoak [PREVIEW]
Oliver's down and Felicity's out on the next new episode of CW's Arrow, with the network starting to get a little more cagey as we move closer to the season finale – shortening their episode descriptions to meet the bare minimum, as seen below in the synopsis for "Living Proof":
Arrow season 7, episode 21 "Living Proof": OLIVER IS PUT TO THE TEST — Oliver (Stephen Amell) finds himself in a precarious position. SCPD shows up with a warrant for Felicity (Emily Bett Rickards). Gordon Verheul directed the episode written by Oscar Balderrama & Sarah Tarkoff.
In addition to Emiko being the worst half-sister-in-law ever by setting up Felicity to take the fall for Team Arrow's murder cover up, it looks like the leader of the 9th Circle is going to war against Diggle, Roy, Dinah, and Rene as they scramble to find and save Oliver from being the hunk of lean beef in a debris sandwich after Emiko dropped a building on the Emerald Archer.
Is the surveillance video the game changer that forces Felicity to hide in a cabin, where she gives birth to and raises Mia away from Star City? Is it what removes Dinah from the police force and sends her underground? Is it why Roy left Star City, planning to never again return? Is it the evidence that finally turns Star City against vigilantes for good? If so, then how does Rene not only come out squeaky clean, but get elected mayor of The Glades?
It feels like there is a lot of story that needs to be told in order to bridge the gap between the current day storyline and what has become the essentially abandoned future timeline with only three episode remaining this season.
Arrow airs Mondays at 9 p.m. ET/ 8 p.m. CT on the CW.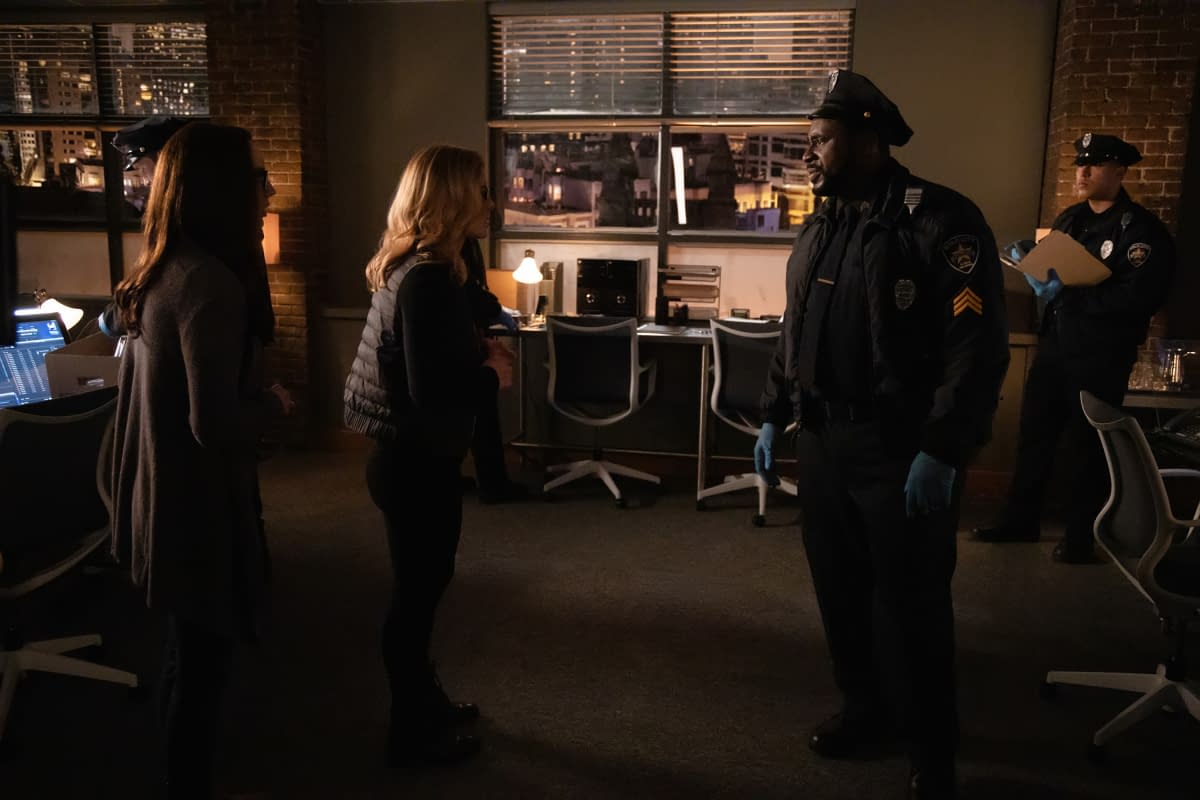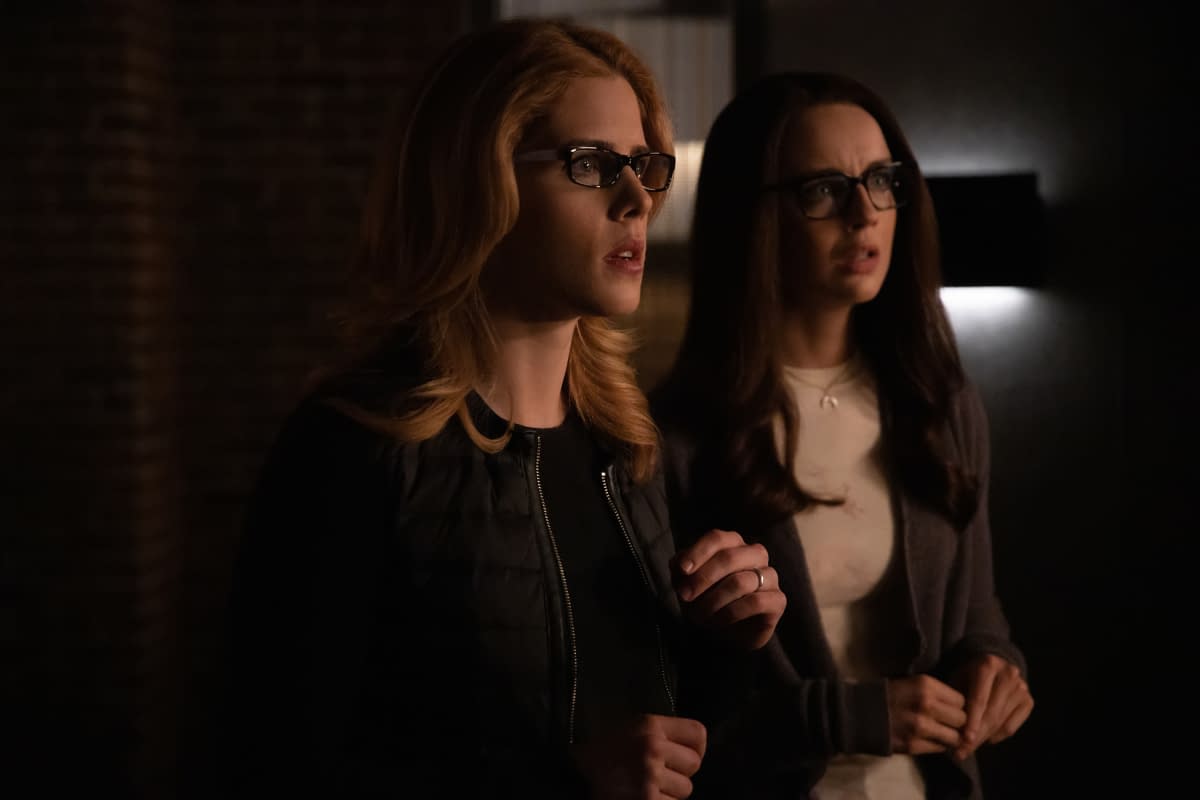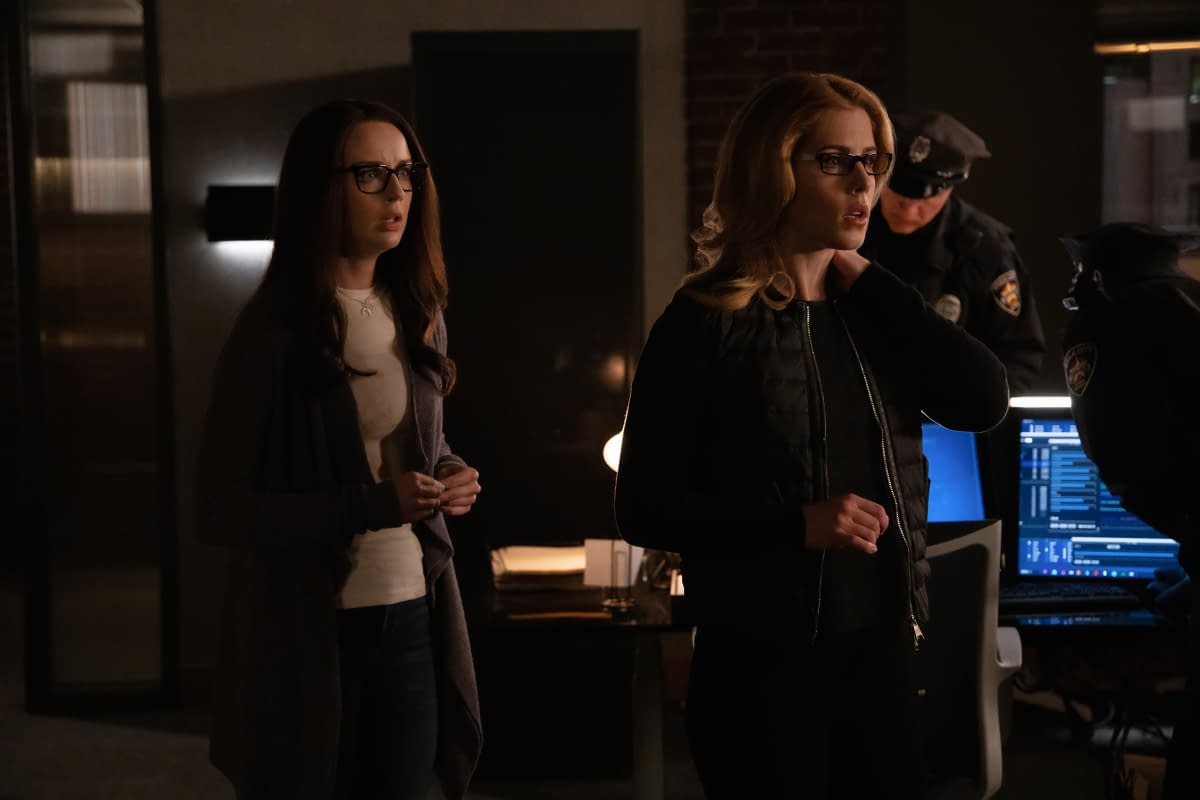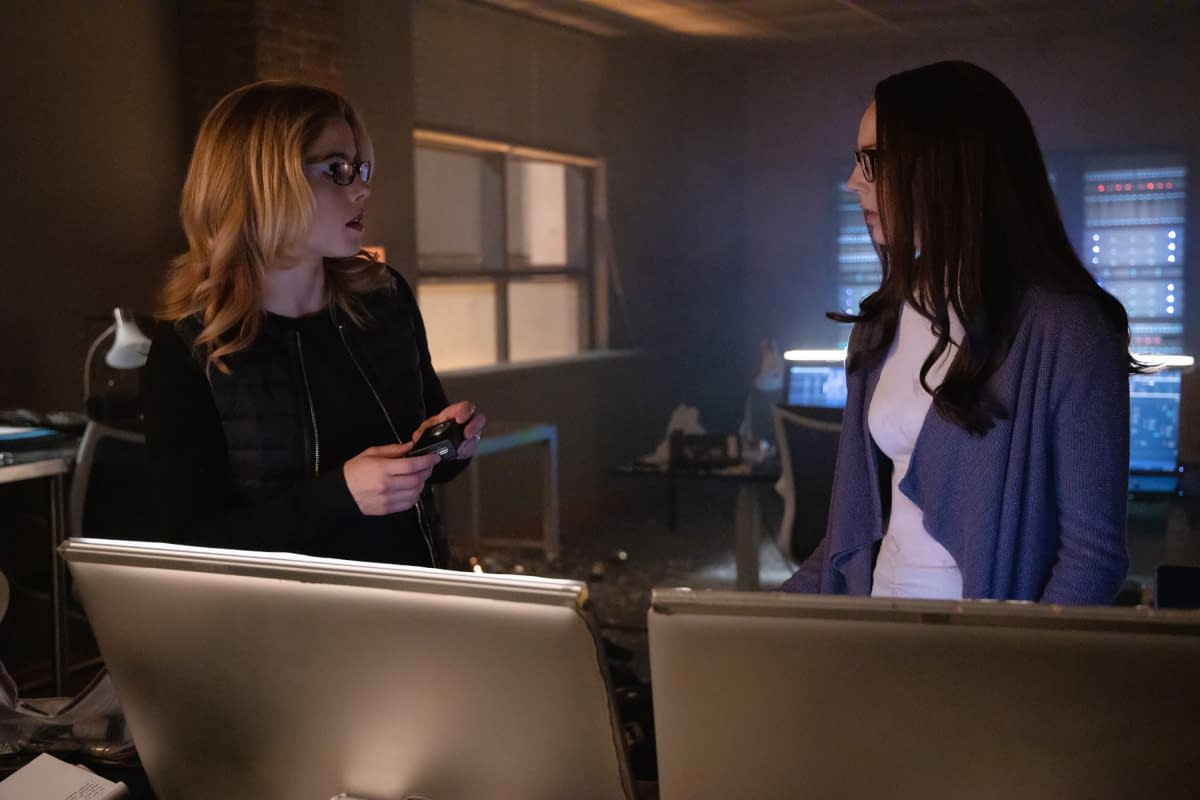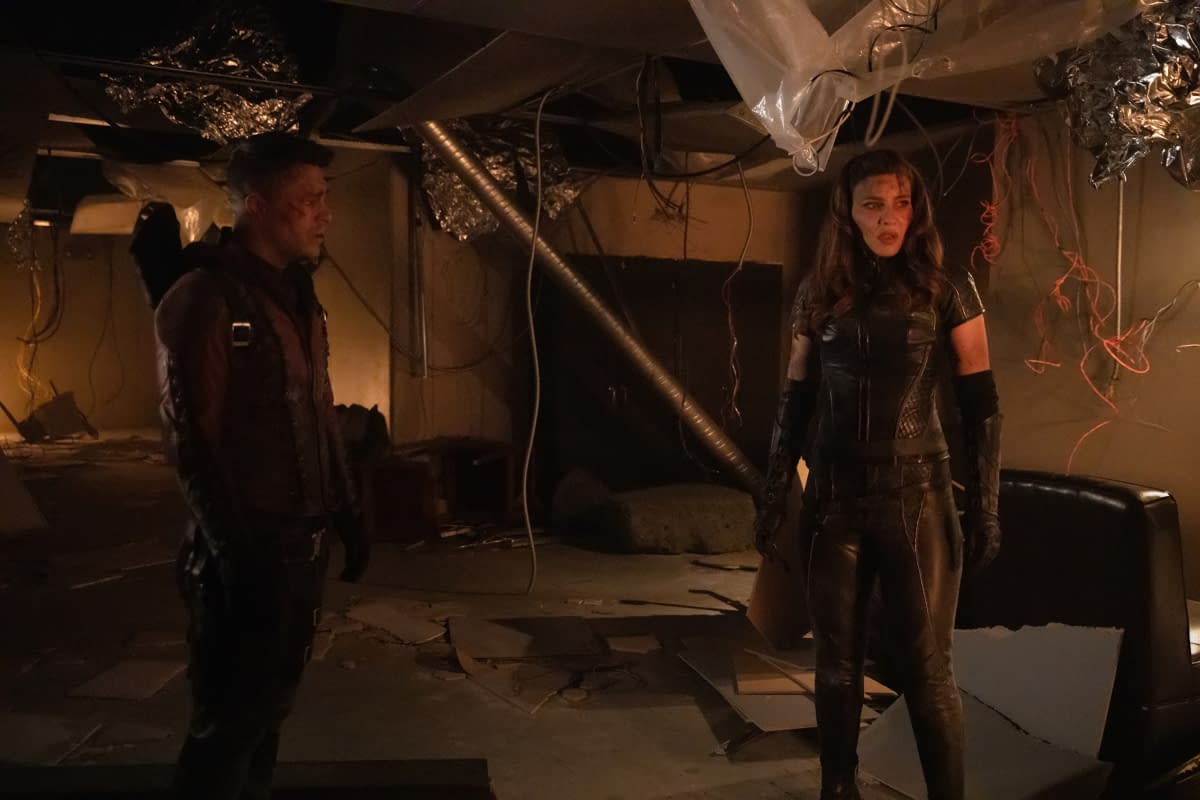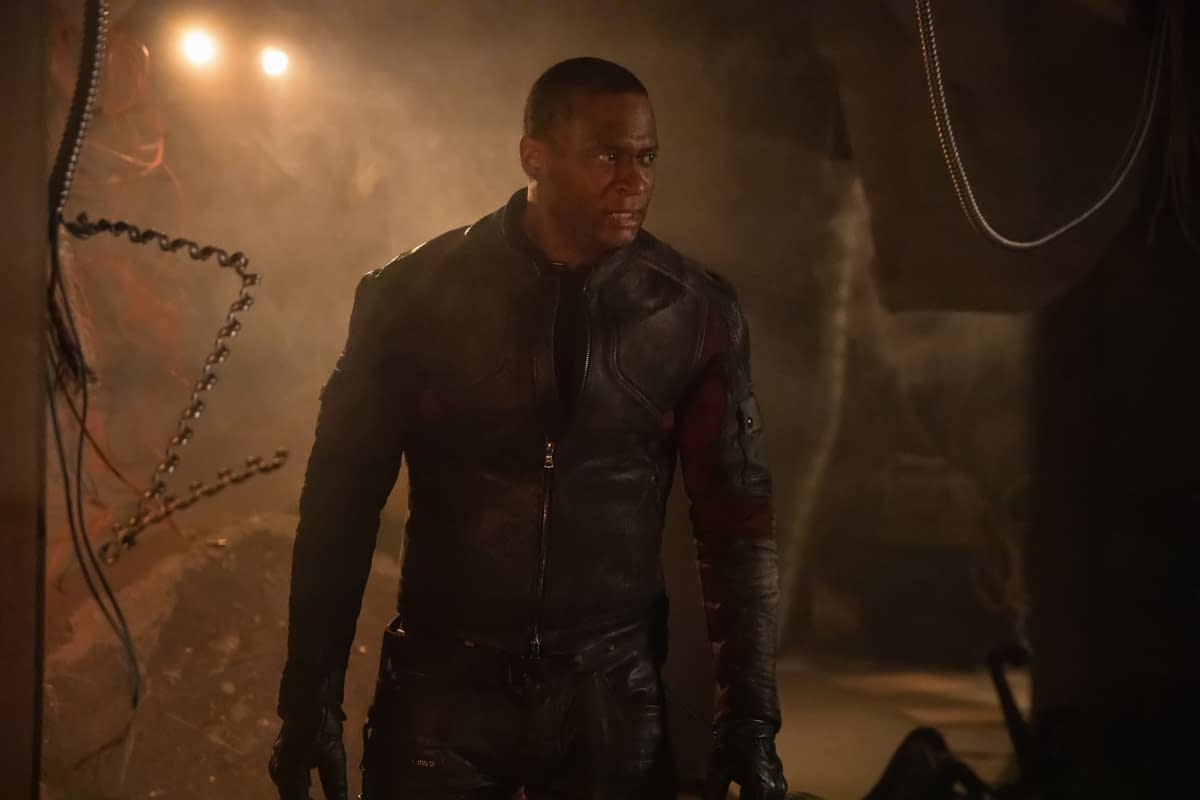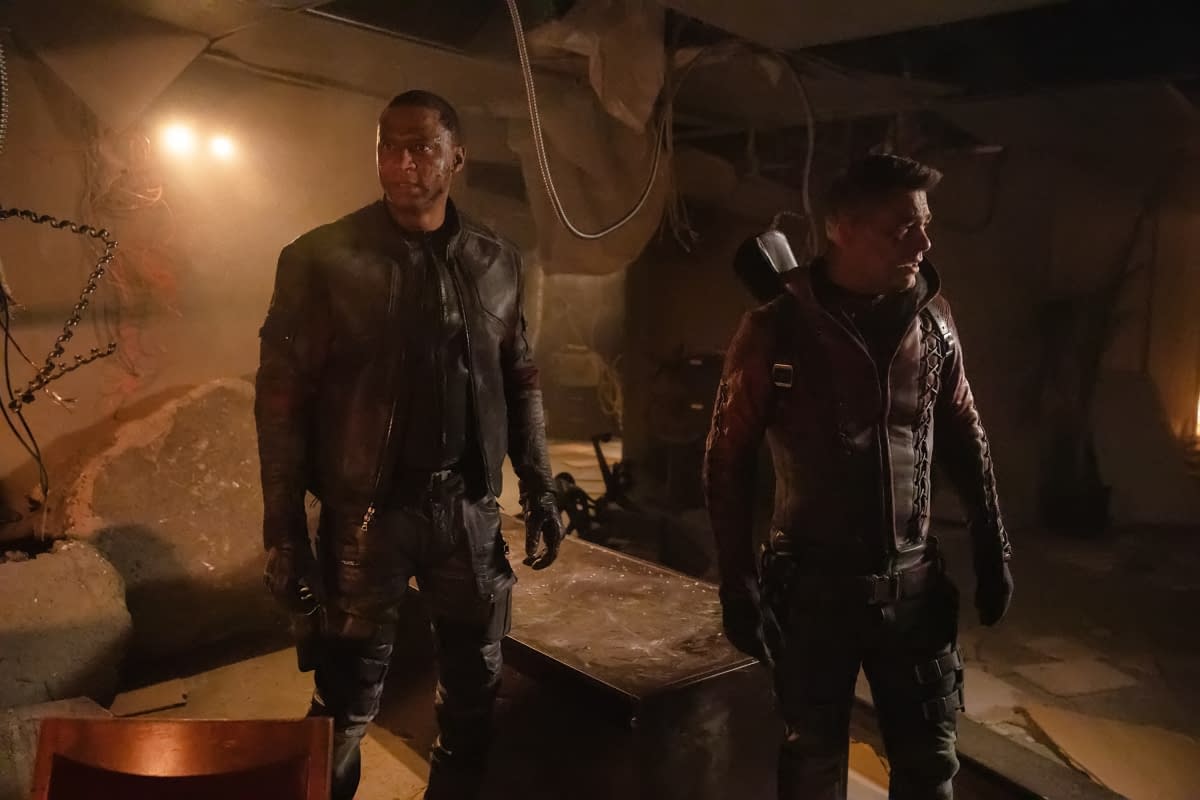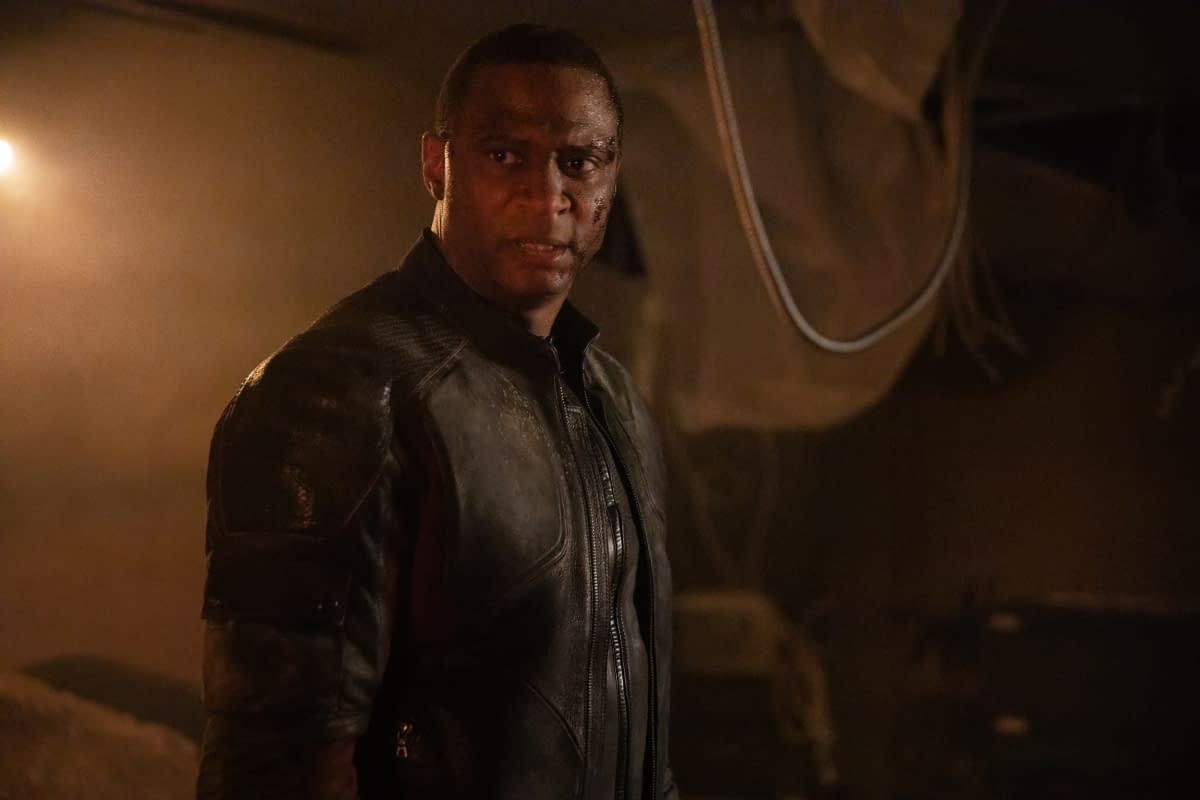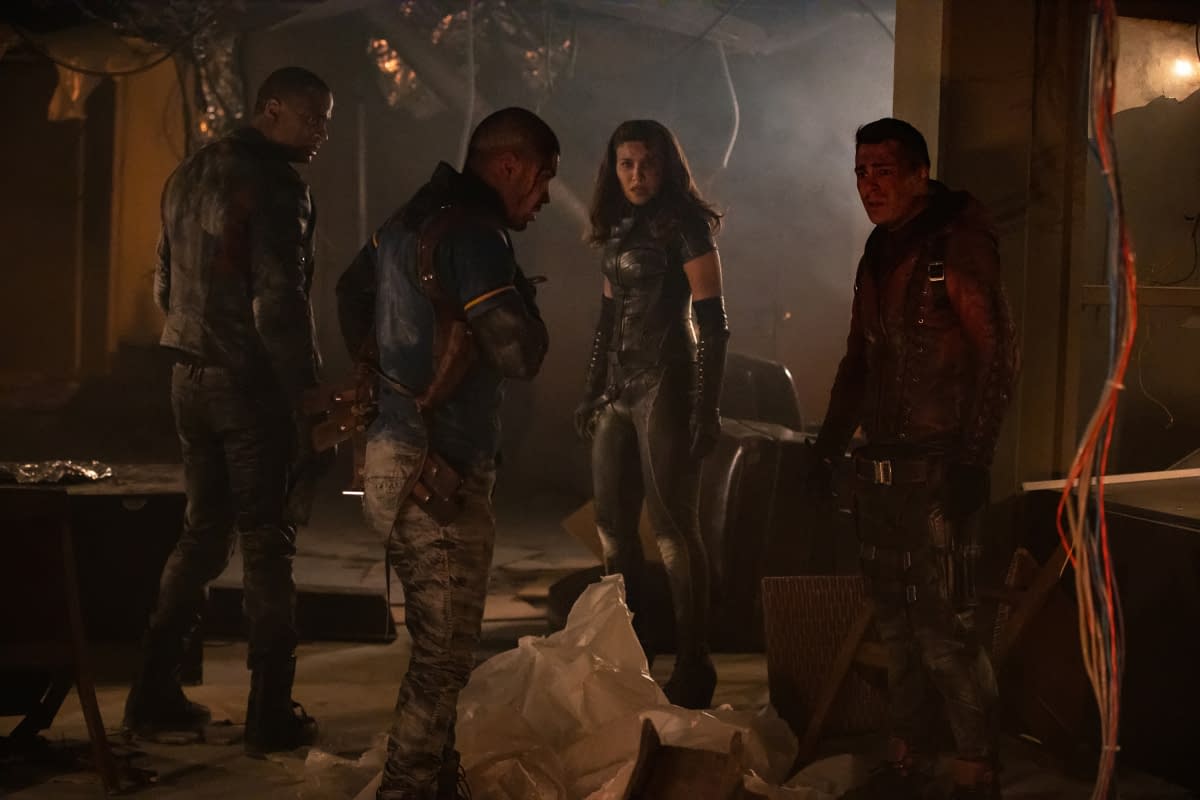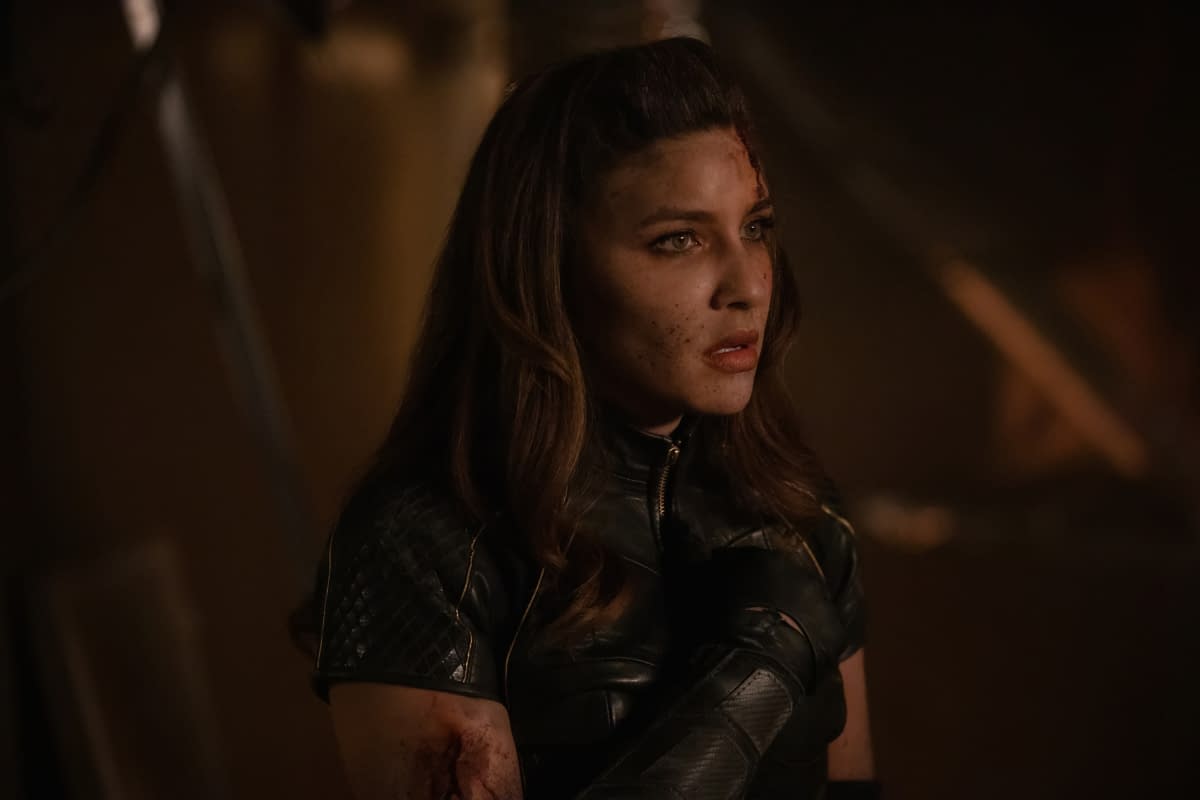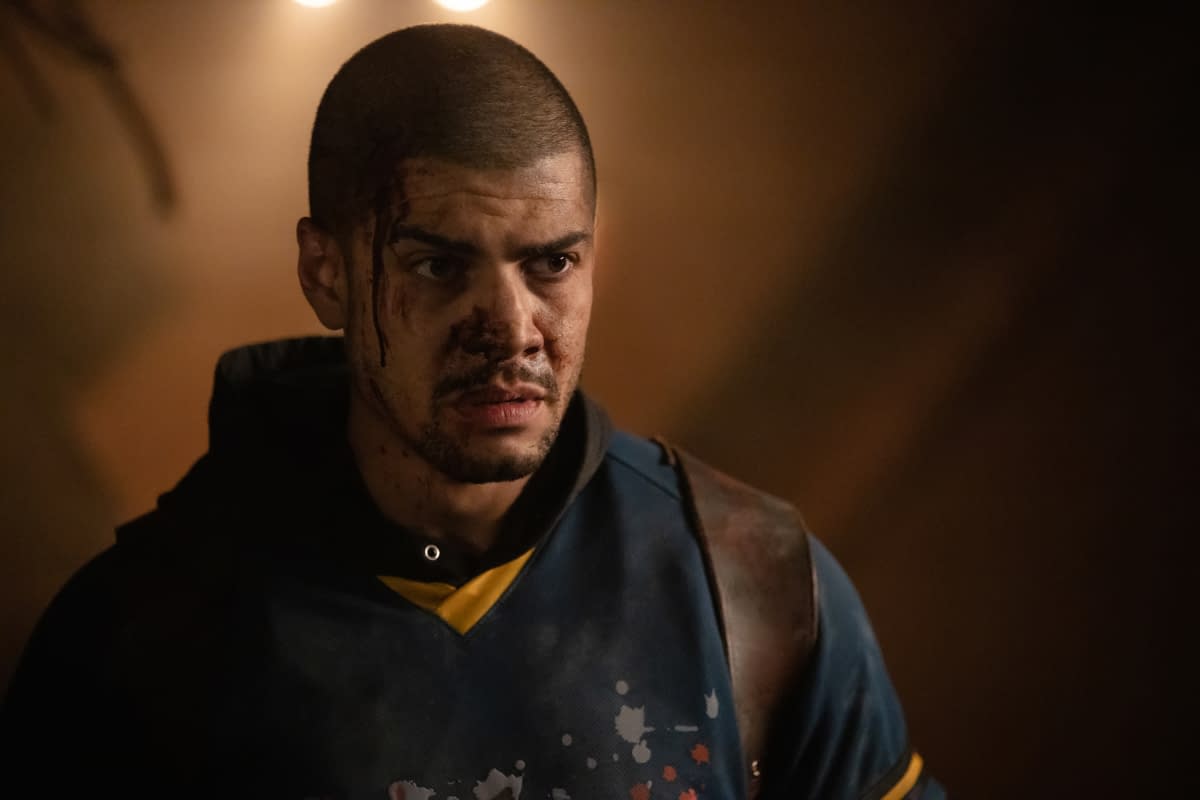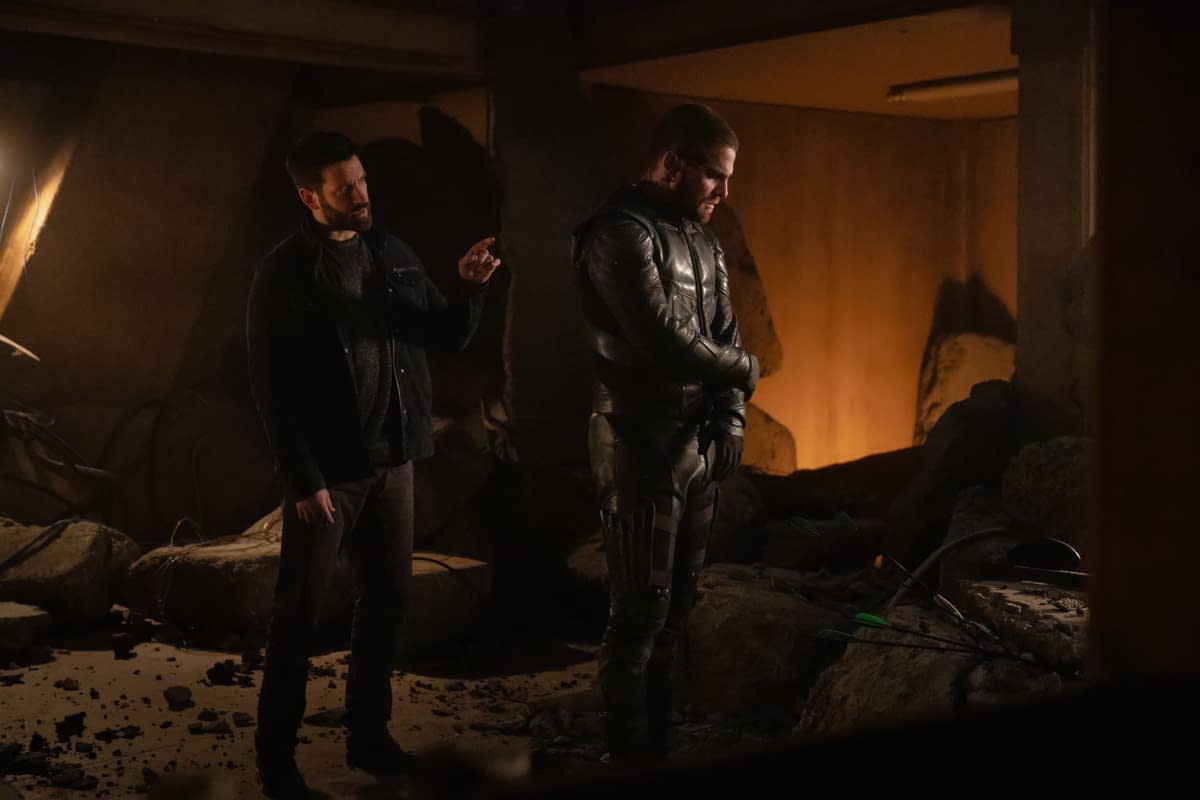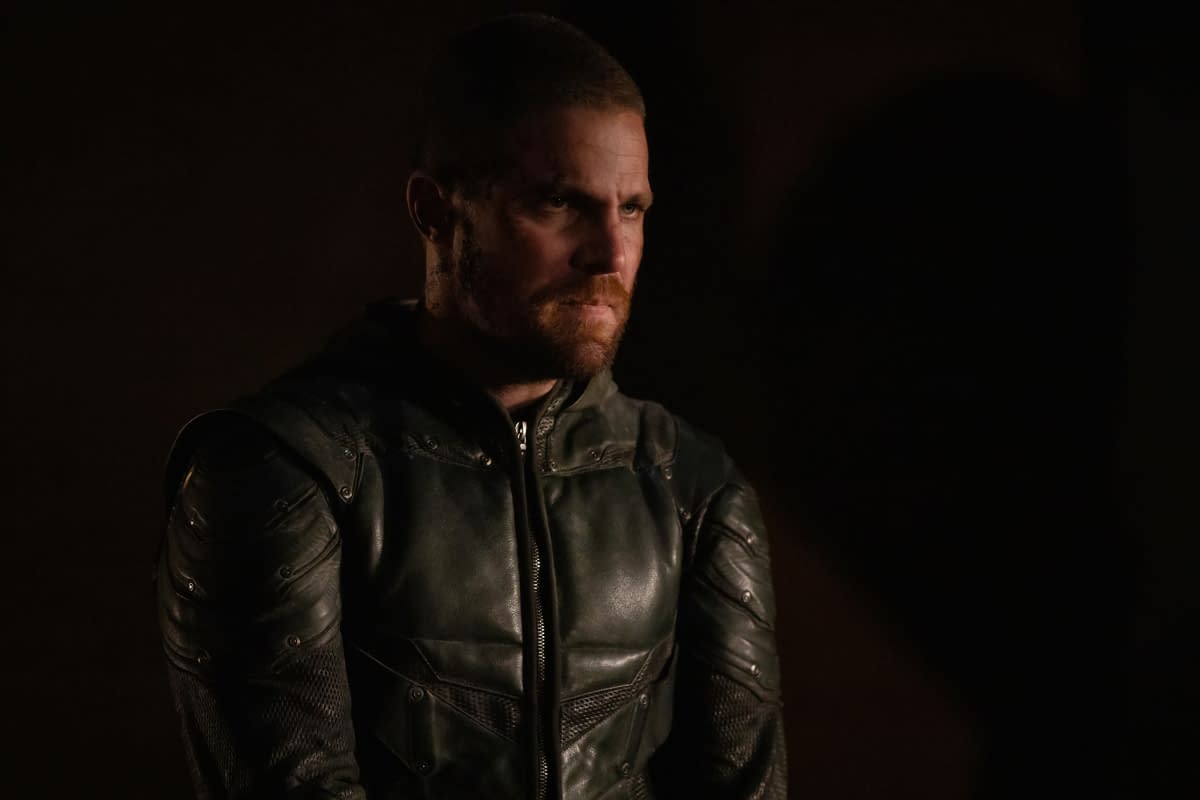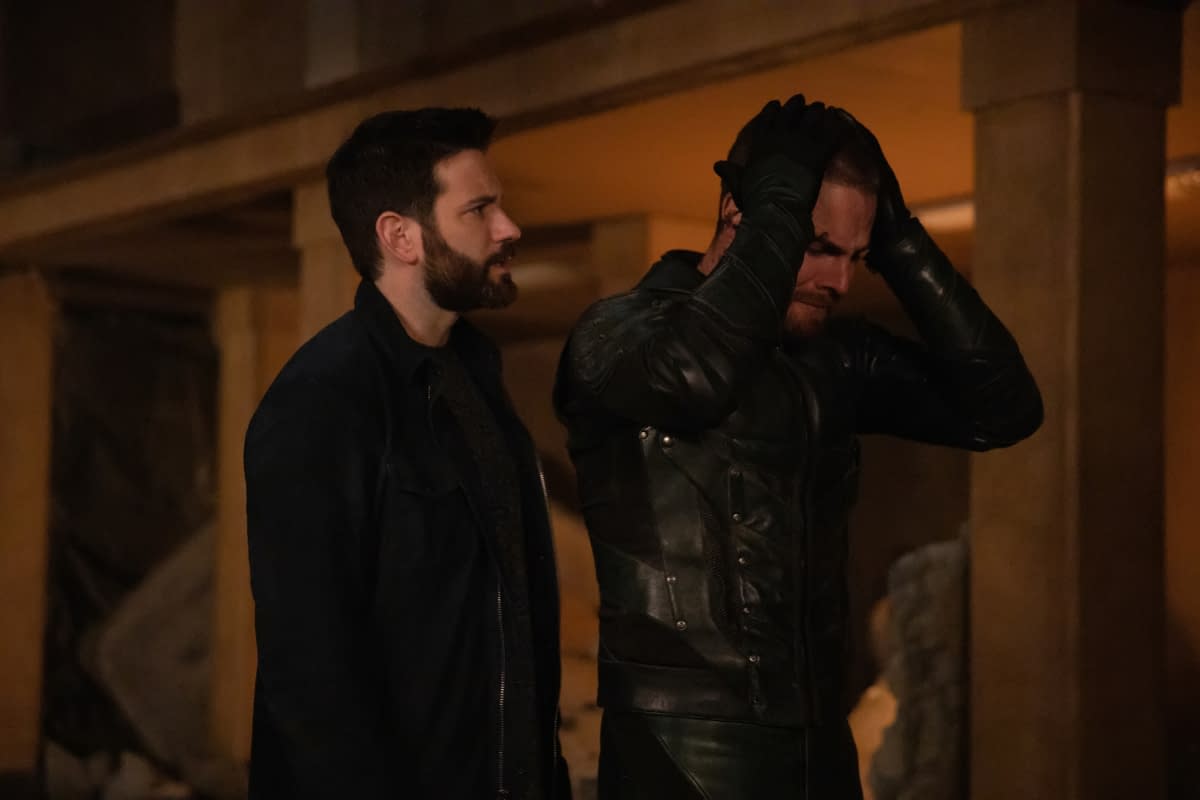 CW's Arrow stars Stephen Amell as Oliver Queen/Green Arrow, David Ramsey as John Diggle/Spartan, Emily Bett Rickards as Felicity Smoak, Echo Kellum as Curtis Holt/Mr. Terrific, Katie Cassidy as Laurel/Black Siren, Rick Gonzalez as Rene Ramirez/Wild Dog, Juliana Harkavy as Dinah Drake/Black Canary, Colton Haynes as Roy Harper, and Kirk Acevedo as Ricardo Diaz. Greg Berlanti, Marc Guggenheim, Beth Schwartz, and Sarah Schechter serve as executive producers.