This week's episode of Food Network's Halloween Baking Championship had me falling in love with John Henson. His humoristic antics are becoming a much needed enjoyable treat throughout the episode. "Creepy and Crusty Creations" starts off with Henson sitting on a couch Freud-style, reflecting about his "Mummy" issues to inspire our contestants on their "Pre-Heat" creepy layered crepe cakes challenge.
Judges Carla Hall, Katie Lee, and Zac Young got in to the Halloween spirit dressing up as a dead morning show host, victim killed by an axe to the head… and Zac as Liza Minelli? The judges sampled preserved-inspired crepe cakes and freakish pumpkin pies. The contestants appeared to have fun this episode and really thought "outside-the-box", which was a delight to see – chocolate covered beetles anyone?
Halloween Baking Championship consists of two rounds:
● Round #1 – Pre-Heat: Contestants are given up to two hours to create a small tasty treat. No eliminations this round, but the winner gets an advantage going in to round two.
● Round #2 – Main Heat: Competitors are asked to create a cake to tell a concept inspired story. The tastiest and most visually appealing creation wins the challenge, the loser gets the inferno.
Each episode a losing contestant gets burnt. The contestant who is able to withstand the heat at the end of the season wins $25,000.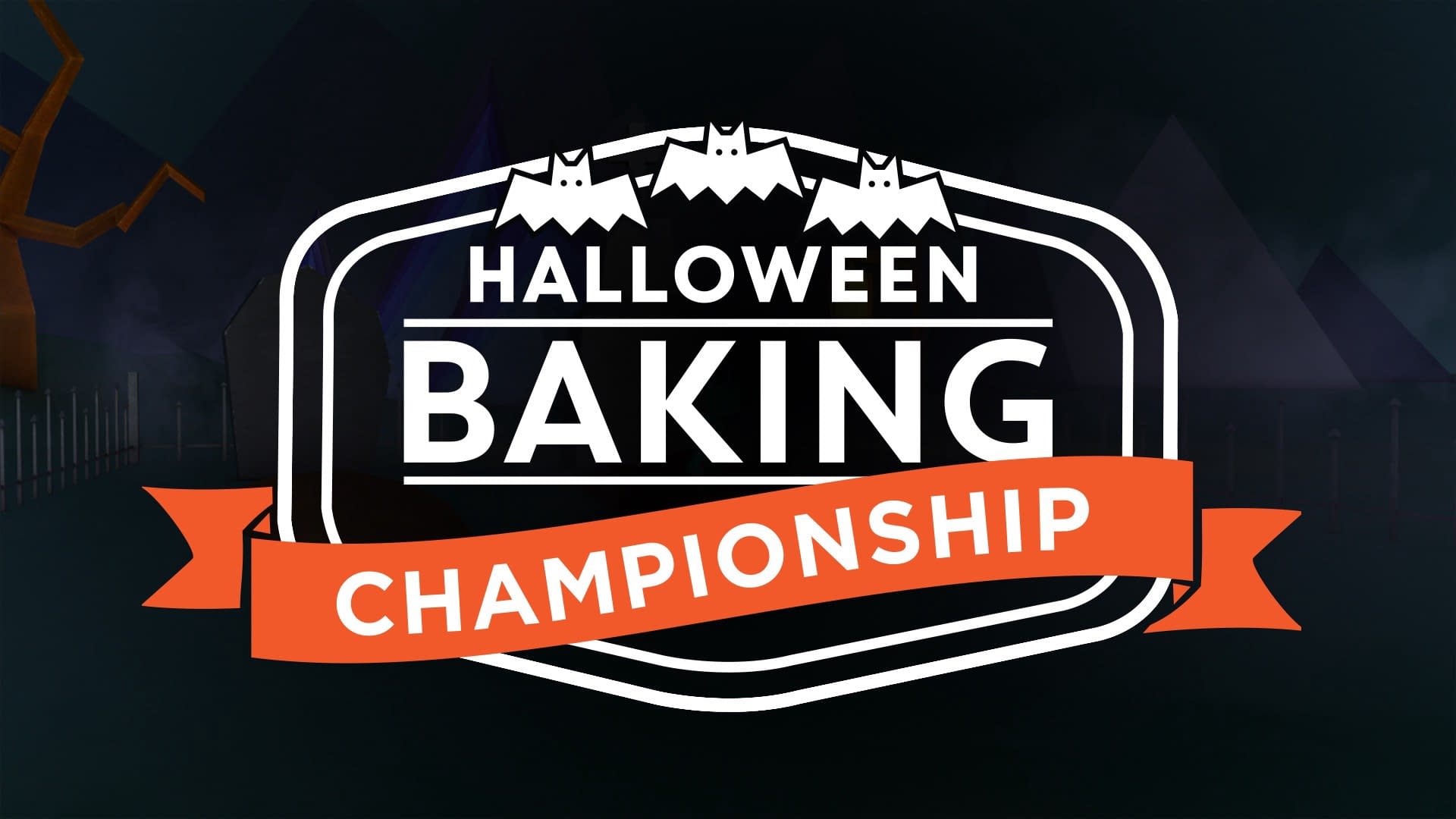 Here are some of highlights from episode 4 "Creepy and Crusty Creations":
● Round 1 "Creepy Crepe Cakes" had contestants produce layered cakes inspired by various preserves – and made me super hungry. The layers were oozing what looked like delicious cream fillings and I was almost able to smell them
● Creations included a delectable, beautifully finished mummy cake (winner), chocolate covered beetles and a severed finger (gory yet inspiring to eat), beautifully executed cake with eye balls, a shredded zombie face (quite sloppy), and Frankenstein which unfortunately was a flop.
● Round 2 "Jack O Lanterns" had the competitors represent split personalities through a pumpkin pie, which in theory was a very cool concept, but some of the contestants struggled with killing the finished product.
● The double-decker pumpkin pie with cranberry and sage filling looked delicious and had an exquisite two-face. Never thought sage would be a great compliment to cranberries and pumpkin, but the judges loved it.
● The cream cheese pumpkin pie looked and tasted bland, while the dulce de leche Dr. Jekyll & Mr. Hyde pie was unappealing, didn't set, and looked like a puddle. The contestant was sent away to be "burnt at the stake".
● The contestant inspired by the two faces of his wife, the calm and the infuriated (bold move) took home the win by successfully incorporating pomegranate into a psychedelic/trippy looking pumpkin pie. Maybe he should be on the couch with Dr. Freud.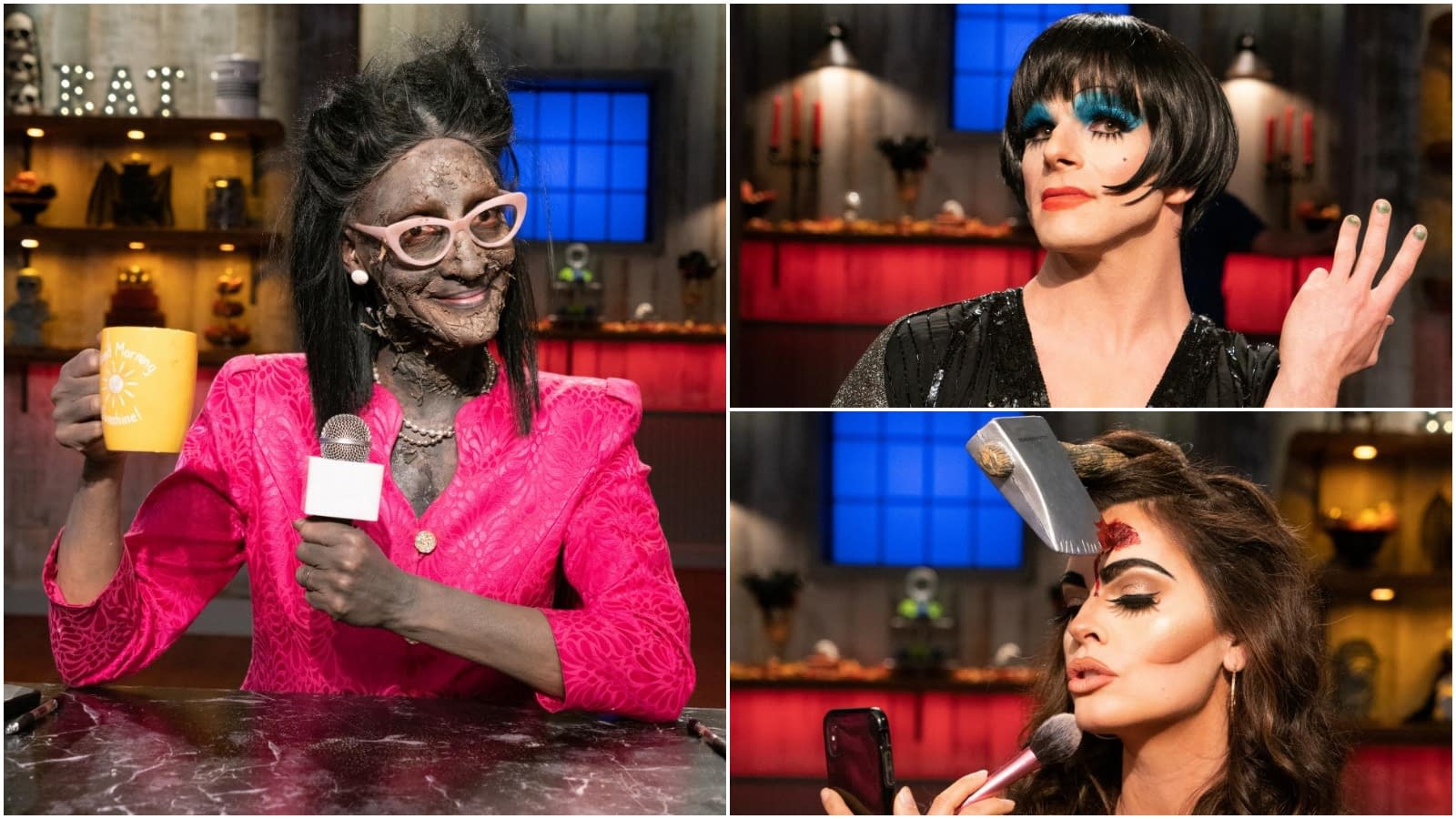 Great episode, and it's a pleasure to see the contestants have fun, get creative, and really think out of the box. The focus this episode was as much on the creepy décor as quality of tasty treats.
Enjoyed this article? Share it!