As we saw from the official trailer for SYFY's Happy! season 2 – set to be unleashed upon our unsuspecting screens starting Wednesday, March 27 at 10 p.m. ET / 9 p.m. CT – life keeps complicating things for Nick Sax (Christopher Meloni). After everything that happened during the first season, he's been tryng to go the straight(ish)-and-narrow(ish). Keeping anything harmful from his stomach, veins, lungs. Learning to turn the other cheek. Being a better father…ex-husband…friend. Keeping the body count low. In fact, with Happy (Patton Oswalt) by his side…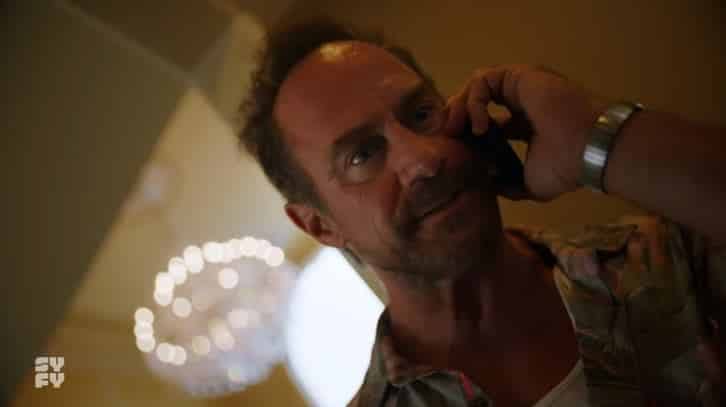 Look… let's be honest. This is Nick Sax. Things are never going to go that easy for him, not for too long…
Remember that "life" that's "complicating" things for Sax and his struggle to be a better man? It comes in the form of more-than-dangerous-than-ever kiddie show host/twisted human traffiker Sonny Shine (Christopher Fitzgerald) and his efforts to:
"Make Easter Great Again!"
As you'll see in the first of the following two clips, Christmas was just the appetizer for what looks to be a bloody Easter bonnet filled with situations, scenes and scenarios that the cast and crew seem quite sure we're just not ready for. In the second clip, Sax gives a shout-out to the sacrfices parents make for their kids… though I'm not sure "human sacrifice" fits into that equation.
Kids these days just don't know what they've got!

HAPPY! returns for Season 2 March 27 on @SYFY. #SeeHappy pic.twitter.com/Uy1kiU4wK0

— Happy! (@HappySYFY) February 23, 2019
Written and executive produced by Brian Taylor and comic book writer Grant Morrison, SYFY's series is based on Morrison and Darick Robertson's comic book series, starring Meloni, Oswalt, Fitzgerald, Patrick Fischler, Ritchie Coster, Lili Mirojnick, Medina Senghore, and Bryce Lorenzo. Neal Moritz, Pavun Shetty, and Toby Jaffe of Original Film, Meloni and showrunner Patrick Macmanus will also executive produce; and the series hails from Universal Cable Productions (UCP).
Happy! is based on New York Times best-selling author Grant Morrison and Darick Robertson's graphic novel of the same name. The series follows Nick Sax (Christopher Meloni, Law & Order: SVU) – an intoxicated, corrupt ex-cop turned hit man – who is adrift in a world of casual murder, soulless sex and betrayal. After a hit gone wrong, his inebriated life is forever changed by a tiny, relentlessly positive, imaginary blue winged horse named Happy (Patton Oswalt).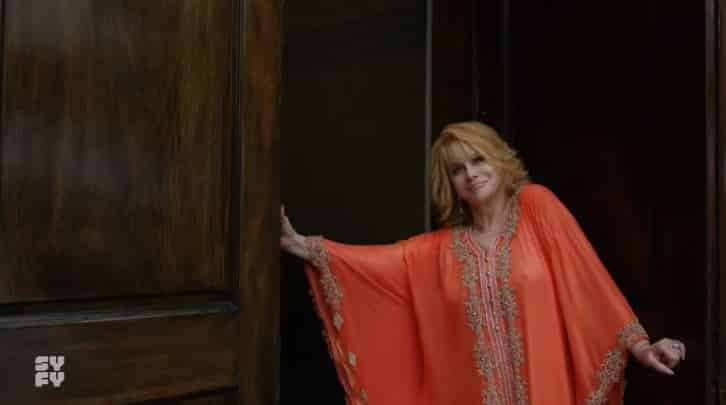 Hollywood stage and screen legend Ann-Margret (Ray Donovan, Bye Bye Birdie) joins the cast this season as former siren of stage and screen Bebe Debarge. Meanwhile, Lorenzo (Orange is the New Black, Nicole & OJ) is now a full-time cast member, as Hailey is forced to deal with a threat that hits a little too close to home; while Fitzgerald (Godless, Broadway's Waitress) joins her, as Sonny continues his dark descent.
Here's who else you'll get to meet this season on SYFY's Happy!: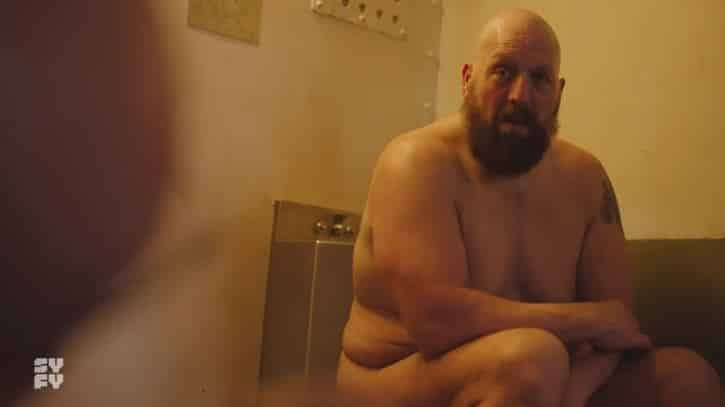 ● Paul "The Big Show" Wight plays Mr. Blue's (Ritchie Coster) cellmate Big Pink – and one of his very first scenes has him pants down on a prison toilet. Now try getting the above visual out of your head…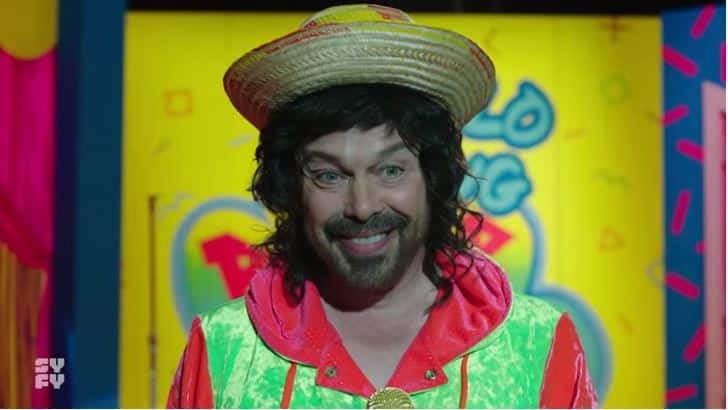 ● Curtis Armstrong (Moonlighting, Revenge of the Nerds) is joining this season as what appears to be another child host – and who for some reason finds himself performing at a retirement home – for nazis?!?!?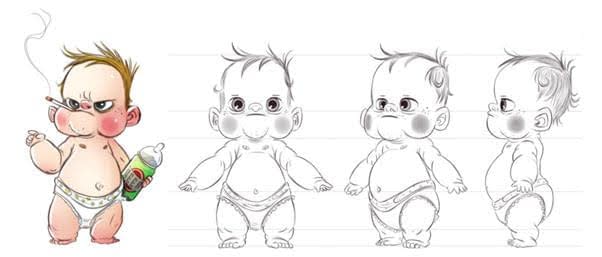 ● Our friends at TVLine had the exclusive first-look at the character 'Weird Al' Yankovic will voice during the upcoming season: Smoking Man Baby. Toxic masculinity in a diaper, Smoking Man Baby is a jealous, volatile baby blowhard with full tats and a cigarette always dangling from his mouth.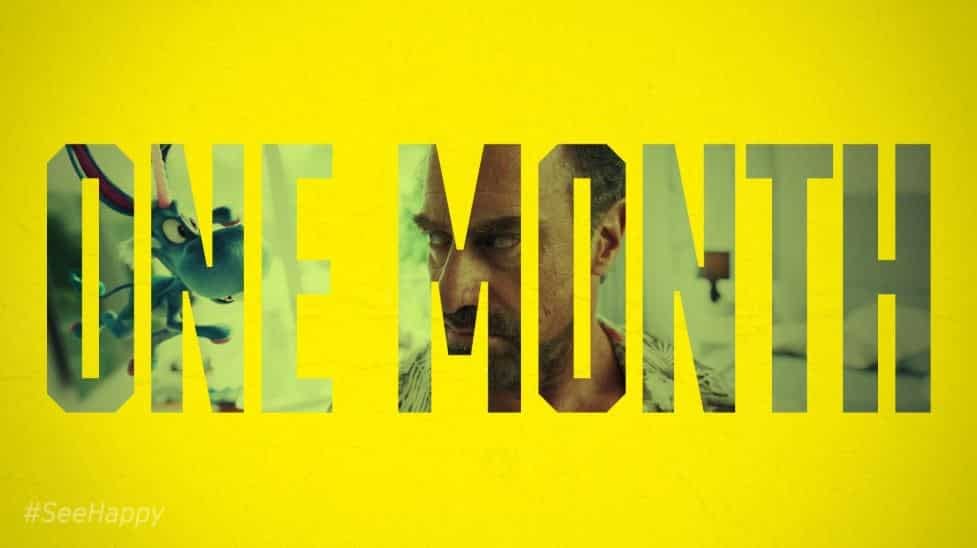 Enjoyed this article? Share it!