'Happy!' Season 2, Episode 1 "The War on Easter": Sax's Easter Forecast Calls for "Sonny" Days Ahead [PREVIEW]
This week, the second season of SYFY's Happy! is unleashed upon our unsuspecting screens (starting Wednesday, March 27 at 10 p.m. ET / 9 p.m. CT) – which means it's time for Life to wake up from its hibernation: there's a Nick Sax (Christopher Meloni) out there whose life needs complicating.
After everything that happened during the first season, he's been trying to travel down the straight(ish)-and-narrow(ish) road. Keeping harmful stuff from his stomach, veins, lungs. Learning to turn the other cheek. Being a better father…ex-husband…friend. Keeping the body count low. In fact, with Happy (Patton Oswalt) by his side…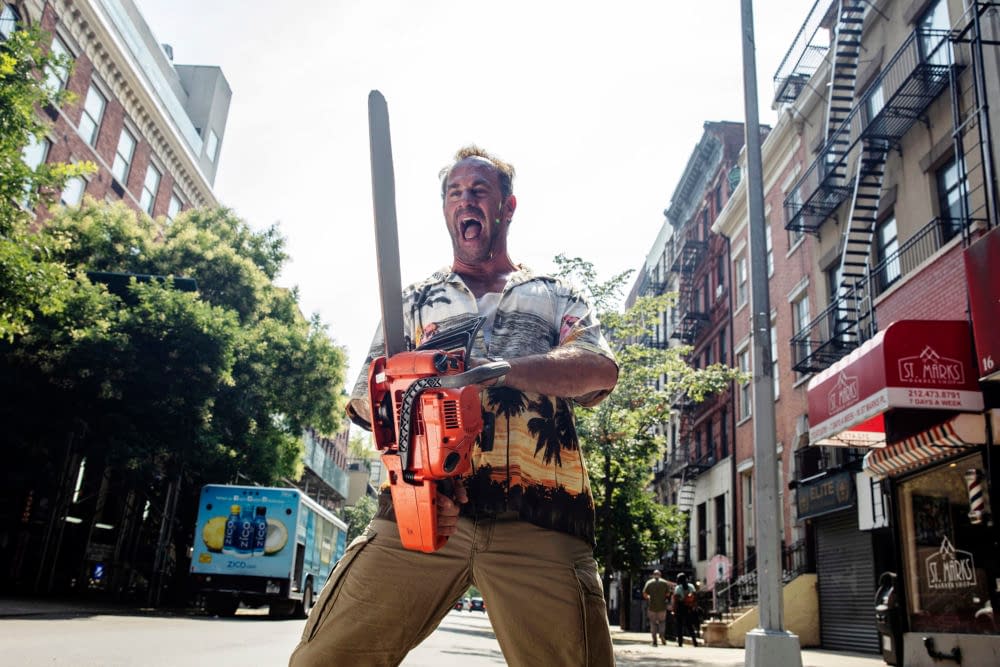 Look… let's be honest. This is Nick Sax. Things are never going to go that easy for him, at least not for long…
Remember that "Life" that's "complicating" things for Sax and his struggle to be a better man? It comes in the form of more-than-dangerous-than-ever kiddie show host/twisted human traffiker Sonny Shine (Christopher Fitzgerald) and his efforts to: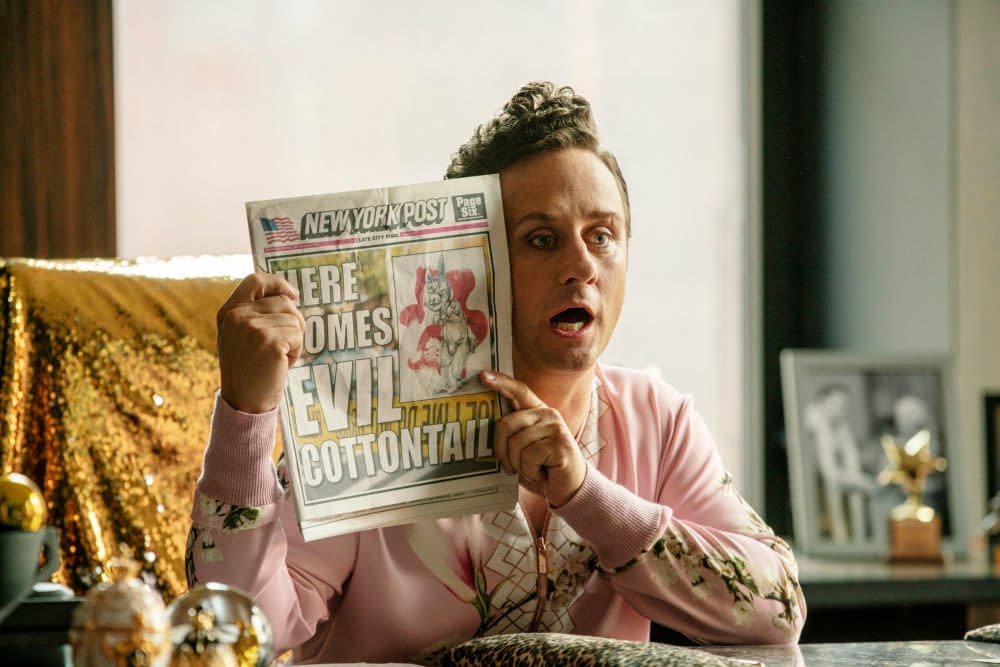 "Make Easter Great Again!"
So now that we've seen what those righteously sick minds behind SYFY's Happy! did for/to (depending on how you look at it) the Christmas season – seems only logical that a holiday built around "resurrection" and "rebirth" be its next subject/target (again, perspective), right? But there's one thing the cast and crew warned us about season 2 – even if we've studied every beautifully disturbing minute of the first season…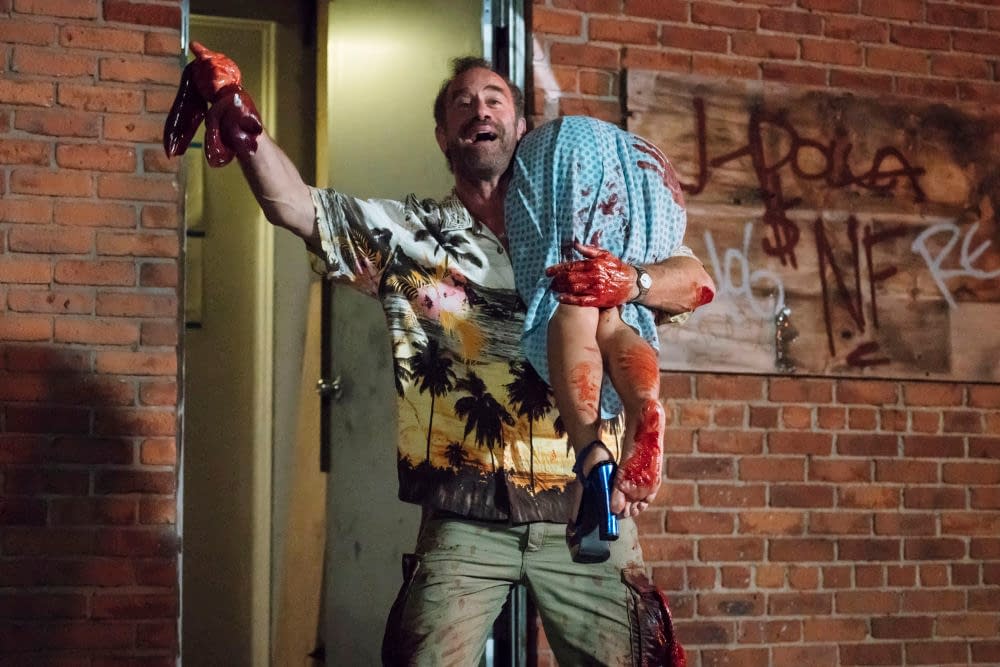 We're not ready.
Here's a look at what's ahead this season for SYFY's Happy!, as well as a look at some images from second-season premiere "The War on Easter":
Happy! s02e01 "The War on Easter": Sax is clean…ish… but somehow the filth just seems to find him.
Written and executive produced by Brian Taylor and comic book writer Grant Morrison, SYFY's Happy! is based on Morrison and Darick Robertson's comic book series, starring Meloni, Oswalt, Fitzgerald, Patrick Fischler, Ritchie Coster, Lili Mirojnick, Medina Senghore, and Bryce Lorenzo. Both Lorenzo and Fitzgerald were promoted to series regulars with the second season. Neal Moritz, Pavun Shetty, and Toby Jaffe of Original Film, Meloni and showrunner Patrick Macmanus will also executive produce; and the series hails from Universal Cable Productions (UCP).