'Happy!' Season 2, Episode 3 "Some Girls Need…" Review: A Little Soft-Shoe, A Ton of Tasering [SPOILER]
Welcome back to Bleeding Cool's weekly review of SYFY's second season of Happy!, where this week we're taking a look at "Some Girls Need A Lot Of Repenting" – and where the boys need some serious help, too.
Looking back at last week's episode, all of the symbolism of "Tallahassee" played out in each of our key players: Nick (Christopher Meloni), Happy (Patton Oswalt), Blue (Ritchie Coster), Smoothie (Patrick Fischler), Merry (Lili Mirojnick), Amanda (Medina Senghore), and Hailey (Bryce Lorenzo). Each of them still dealing with the effects of the first season – even while Easter nears. In fact, only Sonny Shine (Christopher Fitzgerald) seems pretty okay with everything – maybe not from a business standpoint, but he's looking towards a "MEGA" future very soon…
Which leads us directly into our look at this week's episode, "Some Girls Need A Lot Of Repenting":
Happy! s02e03 "Some Girls Need A Lot Of Repenting": A simple B&E, they said; introducing the captivating Bebe DeBarge; a very Smoothie Easter egg hunt.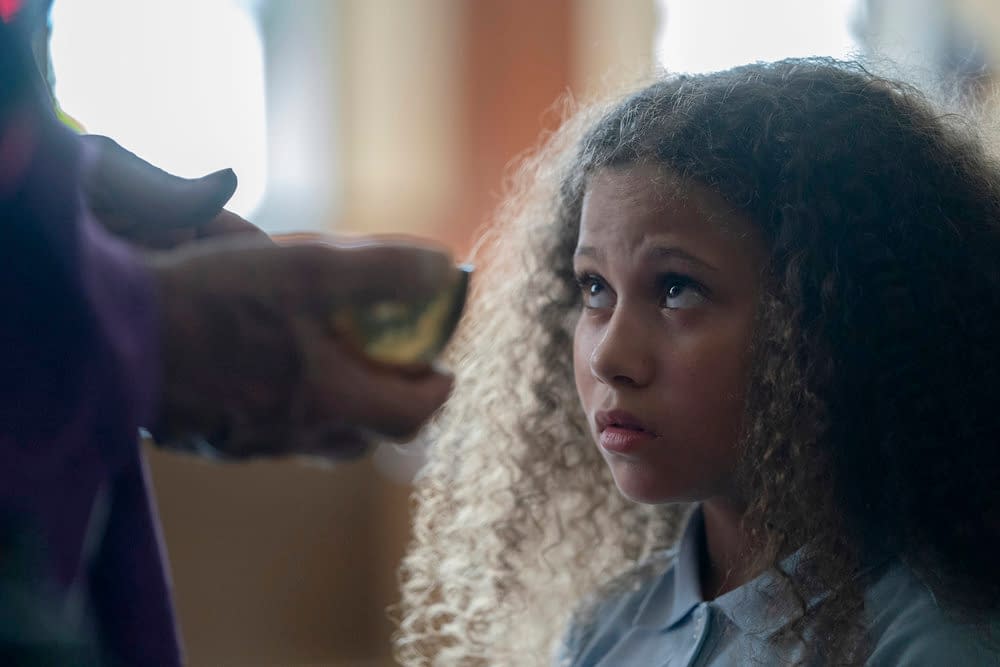 ● Three episodes in, and I'm already understanding why Hailey would/could be recepetive to Smoothie: she's dealing with the trauma from last season, while her mother Amanda spirals through her own issues (more on that in a minute) and Sax tries his best to not be first season Sax. Unfortunately, Hailey could use a little more Season 1 Sax and some honest conversation – neither that she's getting. So it's time for Hailey to venture into "Stockholm Syndrome Land" and look for some kind of protective parental figure – and so far? Smoothie appears to be Hailey's "good luck guardian" – if crushing a ten-year-old girl inside folding gym bleachers makes him a "guardian." Which apparently it does, based on Hailey's silence over it…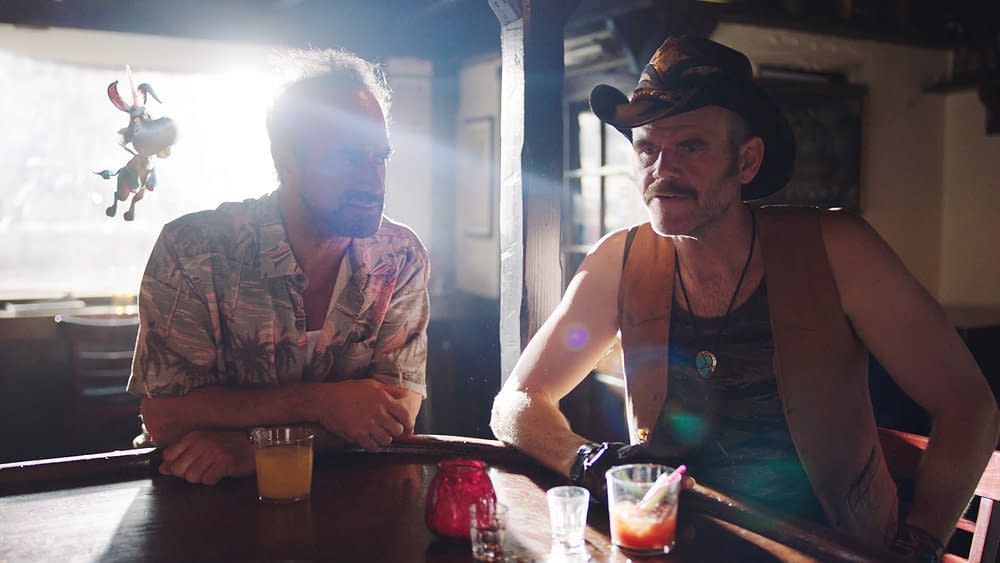 ● My first instinct was to rip Le Dic (Michael Maize) a new one over his role in "The Last Temptation of Sax," but I have to admit that I was impressed that he at least tried to give Sax a job that met Sax's morality no-no list. Didn't last long (primarily because Sax can't help but rescue defeat from the jaws of victory), but Le Dic represents the "devil" on Sax's shoulder and serves as a nice "lighthouse" to direct Sax back "home" to his more "raw" talents.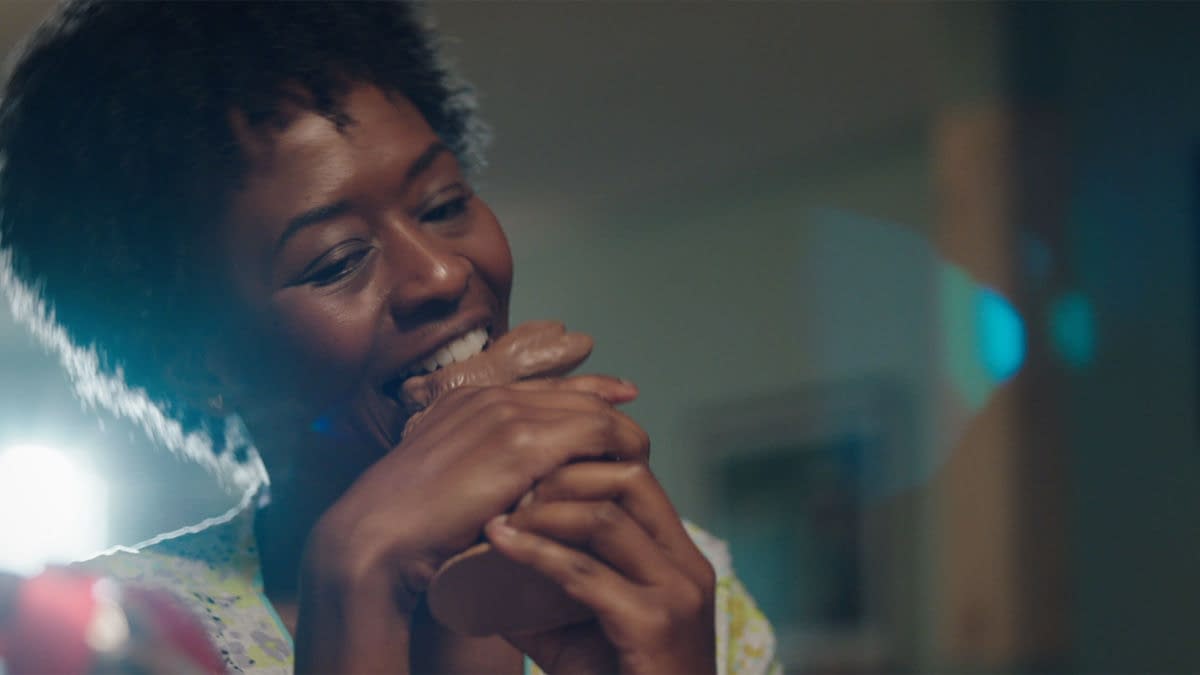 ● Senghore is doing some amazing work through Amanda: from nearly drowning a child at the dentist's office to rollercoaster emotions to a one-woman orgasmic chocolate orgy, we're seeing a woman who has reached her breaking point – very similar to Hailey. She sees herself as having to be so strong for so many people for so long, that she doesn't even know who to turn to or how to deal with what's going on in her own mind. I can't help feeling that there's a tape with Amanda on it some where in either Sax's or Merry's future – and that Sonny hasn't seen the last of Amanda.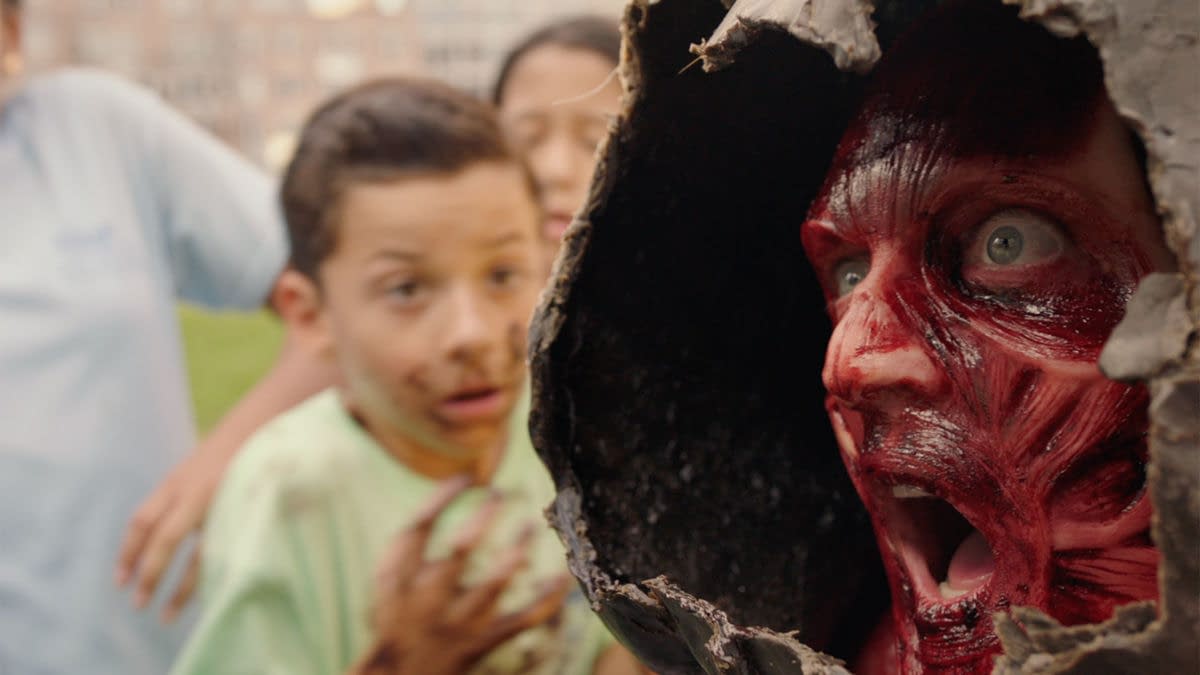 ● As righteously twisted as Smoothie's endgame was for Scooter Sterling (I'll probably pass on the chocolate bunnies this year) and Hailey's little MMA nemesis, you know you're reviewing a wonderfully disturbing show when you find yourself rooting for him – but that's what I found myself doing in his scenes with Sonny Shine. As ragingly screwed-up as Smoothie's "morality manifesto" may be, he sees himself as a man with standards and structure. Even through his pink eye (which Sonny makes a point of mocking), we can see the disgust Smoothie feels for Sonny – but Smoothie's got some personal matters to deal with first… at least for now.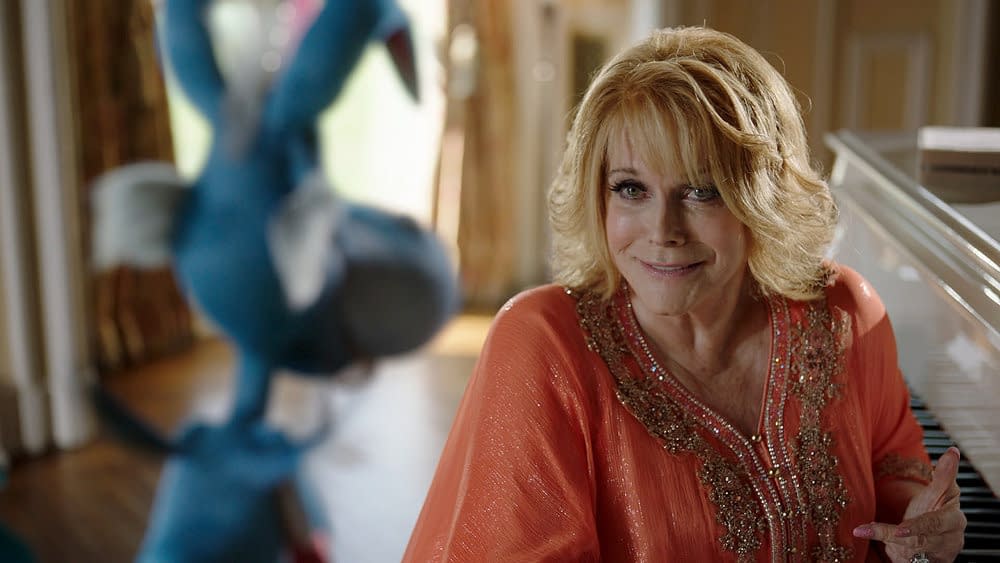 ● Ann-Margret's Bebe Debarge is probably one of the best new characters I've seen on any of the shows I've covered this year (and that says a lot considering The Walking Dead added somthing like 187 characters this season alone). Setting aside the convenient "coincidence" that Bebe's actually Sonny's husband (?!?!?!?), Margret still attracts all eyeballs her way when she's on the screen – and the conversation between Bebe and Happy was just the right touching jolt of compassion and understanding that Happy needed as he comes to terms with the changes he's going through.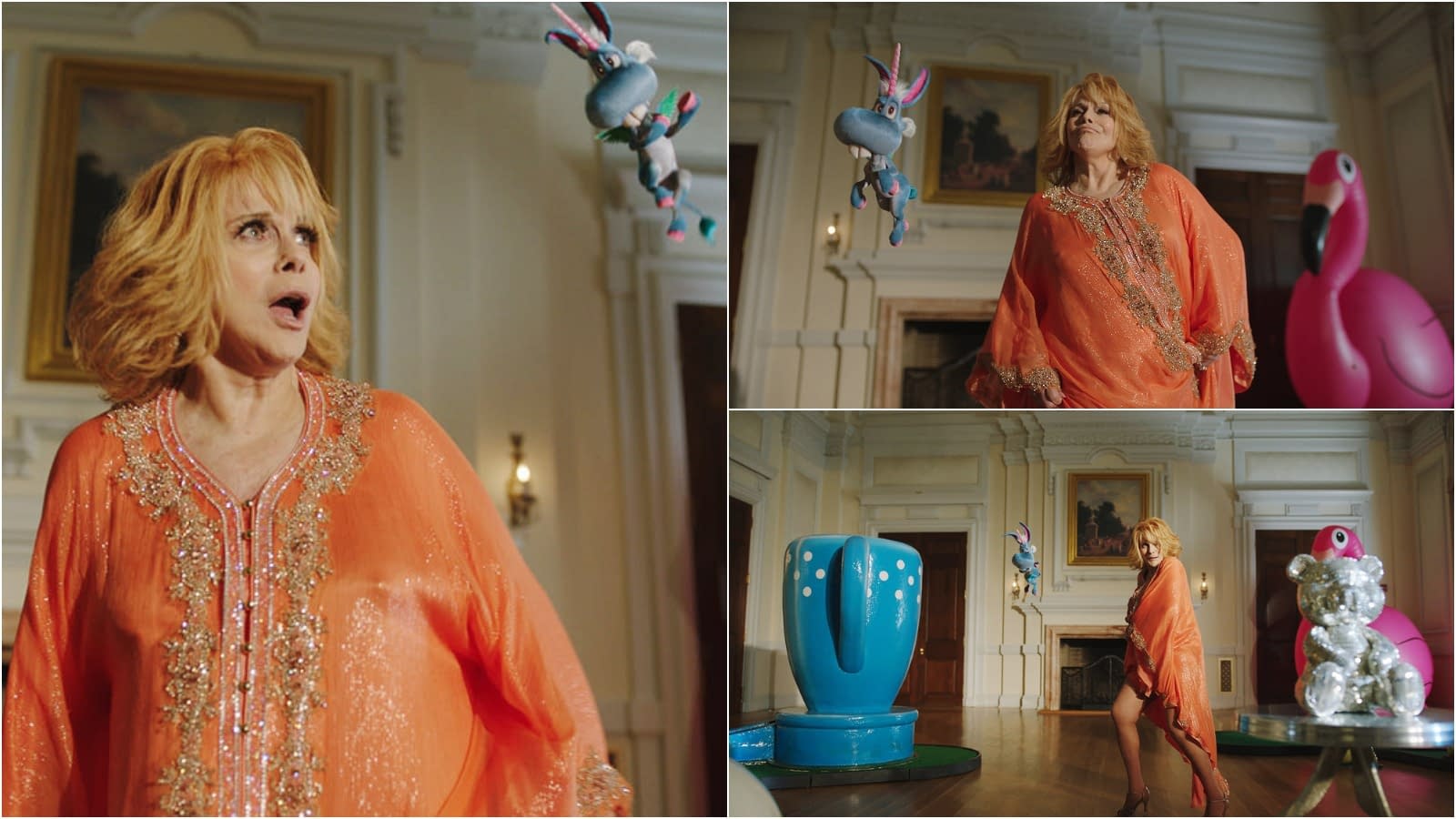 As for Ann-Margret slipping into full-on Tommy performance mode while Sax engages in a little taser "two-step"? That alone is reason enough to give this episode a rave review – and more than worthy of a rewatch.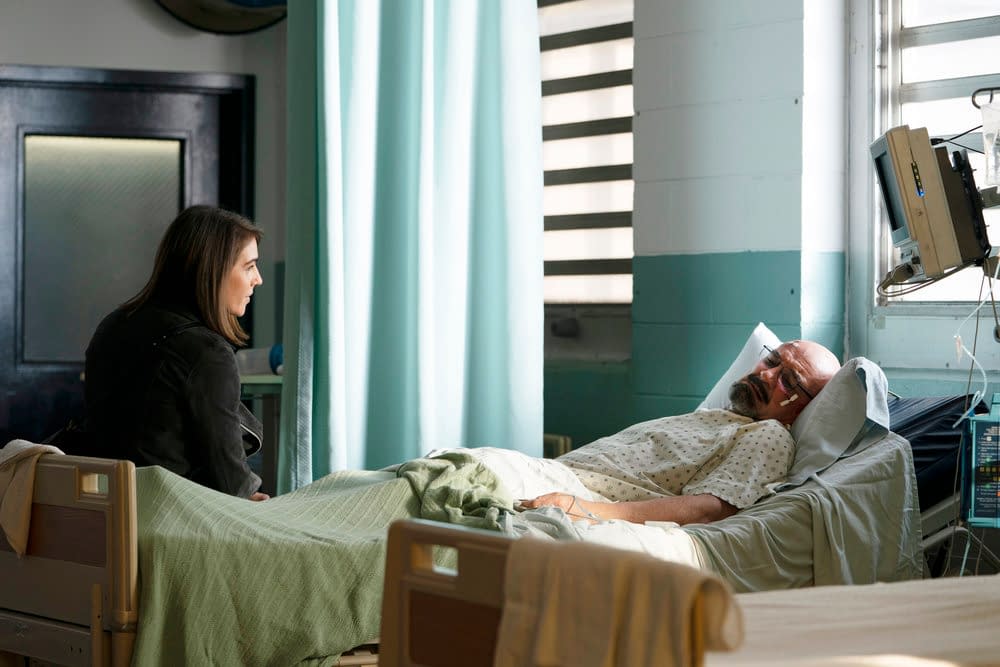 ● One complaint? I need to see Blue's storyline get a major jumpstart. It started off with a ton of devilish potential, and Paul "The Big Show" Wight is serious comedic potential ready to be unleashed – but since that time? Not much. Even with this episode, I wasn't surprised that Blue found a way to kill all of his would-be assassins – but I'm not buying why he wouldn't take Merry up on her deal to take down Sonny. Blue beating and most likely killing his nurse felt gratuitous – an accusation I've never made against a show that basks in its gratuitousness, but this one felt too real and too unnecessary to be written off as cartoonish.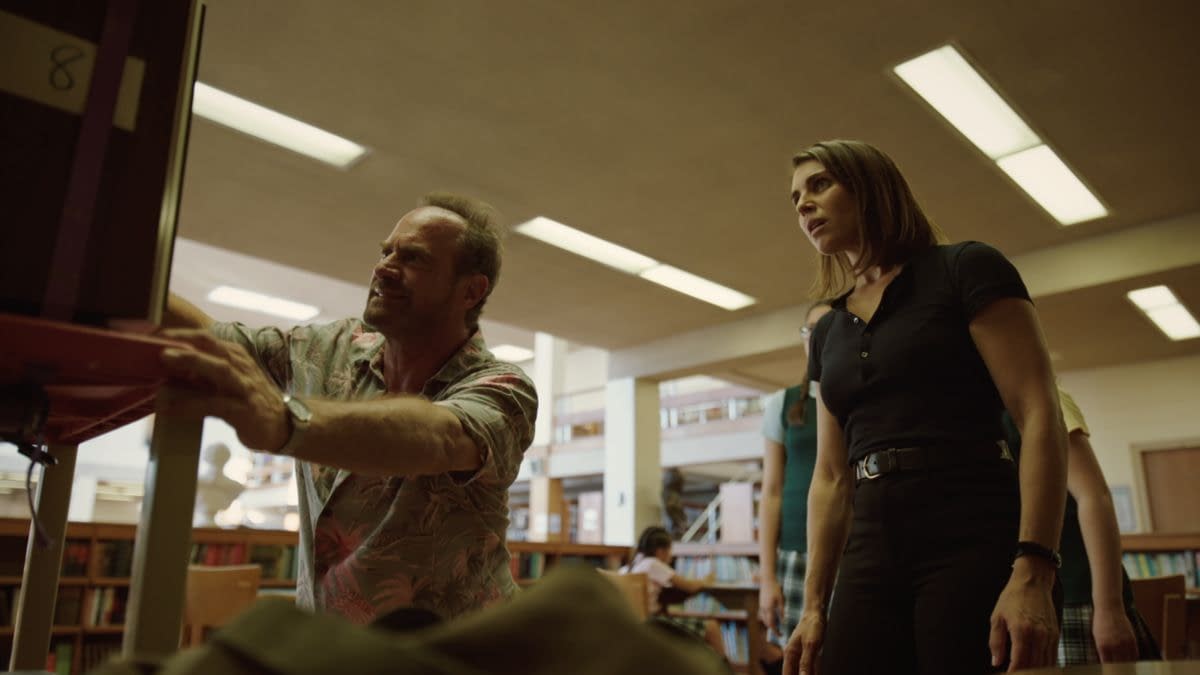 ● Remember my comment earlier about Amanda and Sonny's videotapes? Sax and Merry got their hands on a whole bunch of them after Sax's stunning performance at Bebe's pad. If Sax wasn't disturbed enough by the… ummm… "physical proportions" demonstrated by Sonny's statue, watching our "big bad" having sex with Sax's long-time crush didn't help matters any. Some advice? As imaginary friend-destroying as the tapes might be, they might prove worth going through…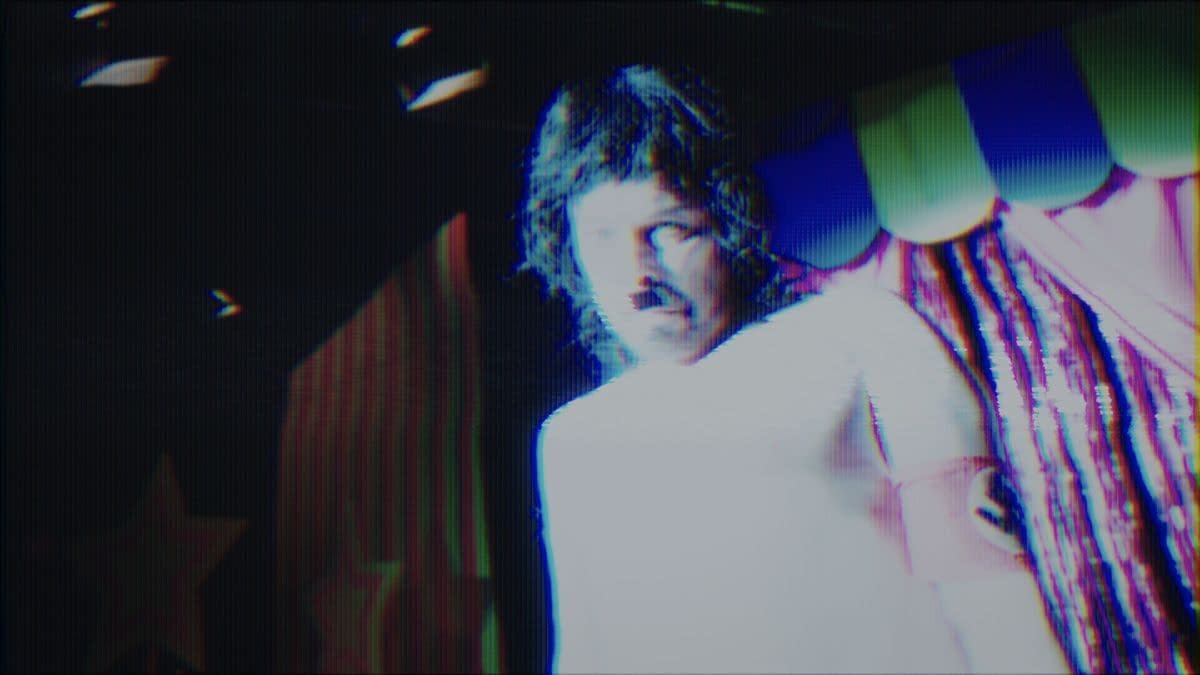 ● See what I mean? Looks like we've got a "Booger" sighting – and promises of more Curtis Armstrong goodness next week.

So make sure to join us next week as we take a look at the next episode of SYFY's Happy! ("Blitzkrieg!!!") and find out what the deal is with "Dayglo Doug," Sonny, and… nazi geriatric wards?!?
Happy! s02e04 "Blitzkrieg!!!": Who the hell is Dayglo Doug? Sax, Merry & Happy enter a geriatric death trap. Don't eat the jelly.
---
---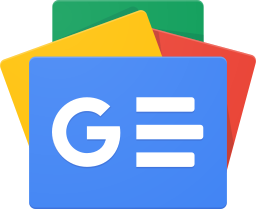 Stay up-to-date and support the site by following Bleeding Cool on Google News today!