'Harley Quinn': Nobody Previews DC Universe's New Animated Series…Huh??? [VIDEO]
Streaming can make for some very strange bedfellows… case in point? DC Universe, who tapped a rather unique "spokesperson" to promote the service: Alan Tudyk's Eric Morden/Mr. Nobody. That's right, Doom Patrol's resident "big bad" fourth-wall breaker is out selling you on the benefits from subscribing to a service that gives you the best in DC Comics/Warner Bros. comics, films, and television series – new and old. But Morden's "Nobody's" fool (you're welcome): he knows he needs to impress us… so what's a sanity-draining living shadow to do?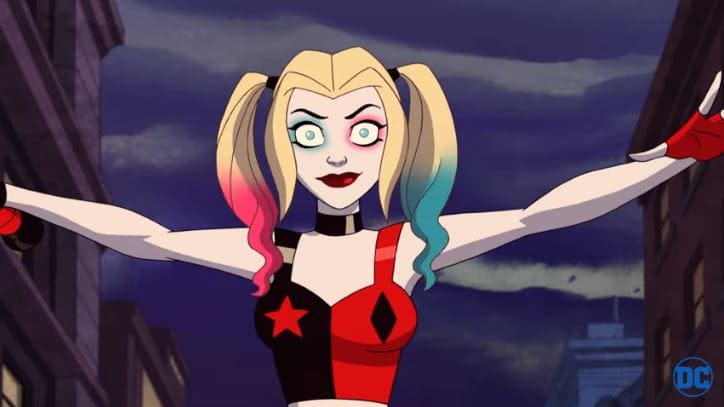 How about introduce us to a few seconds from DC Universe's upcoming animated Harley Quinn series, starring The Big Bang Theory's Kaley Cuoco as the madcap Ms. Quinn. While the moments may be brief, they're enough to give us a sense that this Harley doesn't take orders from anyone – even if their nickname is "puddin."
During last October's New York Comic Con (NYCC), Warner Bros. Animation unveiled a first-look at the upcoming animated series with a special video created specifically for NYCC. After the screening, Cuoco took the stage – giving attendees the first opportunity to welcome the actress to the role and learn of her take on the character – and as you can see from the following clip, Cuoco has definitely been doing her homework:
THE BIG BANG THEORY's Kaley Cuoco stars as the voice of Gotham's criminal queenpin Harley Quinn in the new animated series for the DC UNIVERSE digital subscription service.
Joining Cuoco on the voice cast for DC Universe's animated series Harley Quinn are Lake Bell (In a World…, Wet Hot American Summer series, Childrens Hospital), Alan Tudyk (Rogue One: A Star Wars Story)*, Ron Funches (Powerless), JB Smoove (Curb Your Enthusiasm), Jason Alexander (Seinfeld), Wanda Sykes (Black-ish), Giancarlo Esposito (Breaking Bad), Natalie Morales (BoJack Horseman), Jim Rash (Mike Tyson Mysteries), Diedrich Bader (Veep), Tony Hale (Arrested Development, Veep), and Christopher Meloni (Happy!, Law & Order: Special Victims Unit). In addition to voicing the lead role, Cuoco also executive produces through her Yes, Norman Productions, serving alongside Justin Halpern, Patrick Schumacker, and Dean Lorey.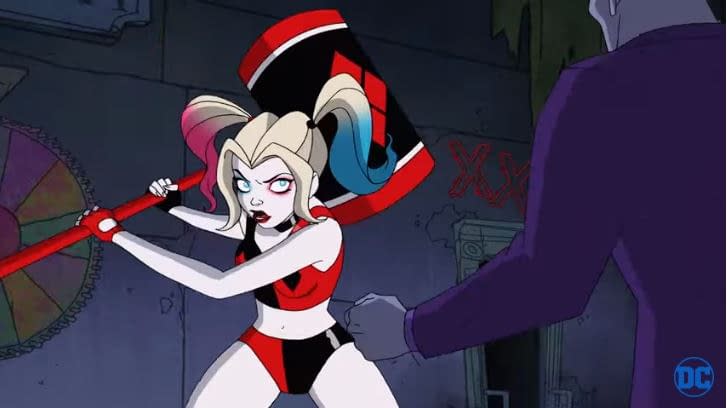 *[Ed. Note: I'm smelling a conspircy here… hmmm…]