We're still in a bit of shock here, so bare with us as we babble about the absolutely INCREDIBLE Game of Thrones gift set fit for a Targaryen Queen that HBO sent us.
Seriously though-
This is such an incredible box of goodies for someone who loves [originally accidentally typed that as "lives", which is still entirely accurate] most seasons of HBO's high fantasy drama series Game of Thrones, based on George R. R. Martin's "A Song of Ice and Fire" novels.
The box itself is amazing; large and beautifully designed and pretty much half >this< writer's size.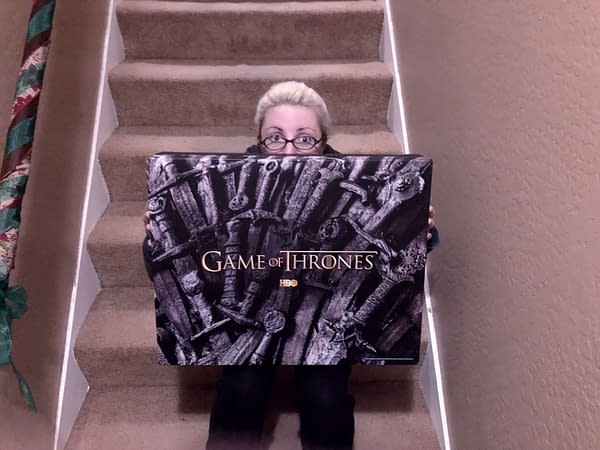 We explain in the above unboxing video what all is inside the box [WHATS IN THE BOX?!?!], but we'll describe the items in full: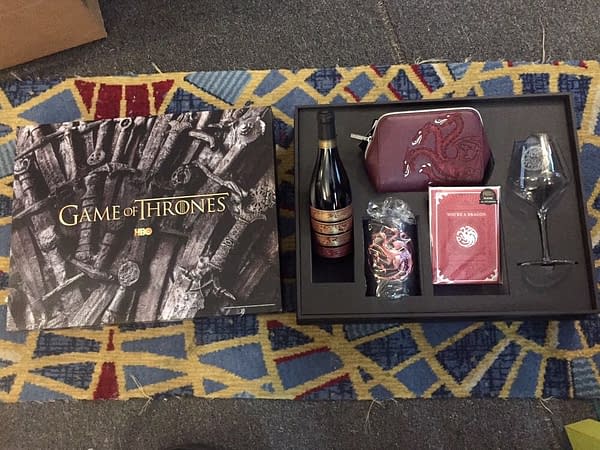 There is a bottle of the official Game of Thrones wine, a very nice 2016 Pino Noir with beautiful red and gold filigre on the bottle, an amazing thick black candle with the House Targaryen crest (a three-headed red dragon) embossed in 3D relief on one side, a leather cosmetics travel bag from BoxedLunch featuring the House Targaryen crest, a pop-up card titled "Be A Dragon" with a 3D Drogon (Dany's black dragon), a grey t-shirt with the "Mother of Dragons, Breaker of Chains" logo with House Targaryen crest, and a long-stemmed House Targaryen wine class to enjoy the Dornish red.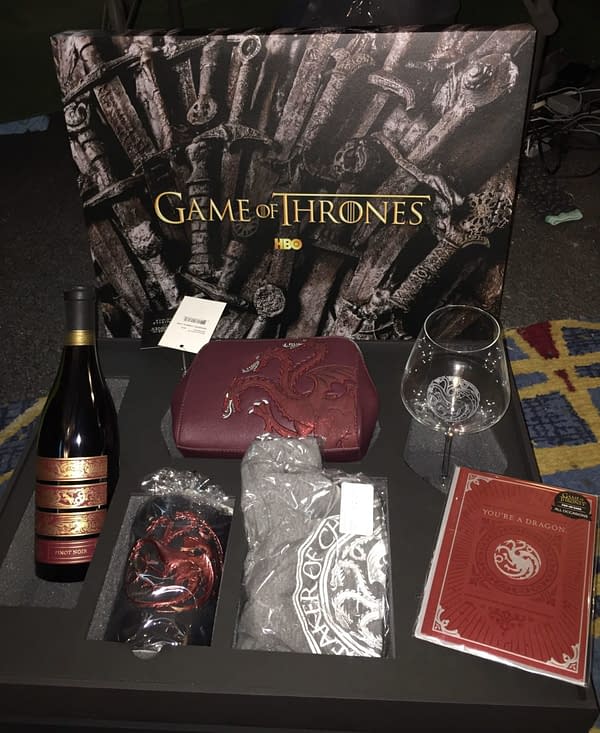 We want to say a very warm Westeros thank you to the HBO licensing department for the thoughtful and incredible gift, >this< Khaleesi will be enjoying this pack when the 8th and final season of Game of Thrones hits the cable network in April of 2019.
Enjoyed this article? Share it!