The upcoming episode of Game of Thrones will arguably the most epic in the Battle of Winterfell against the white walker threat.
Many of our favorite characters are going to die and without further ado, here's our breakdown on who's mostly likely going to meet their end.
Most Likely to Die-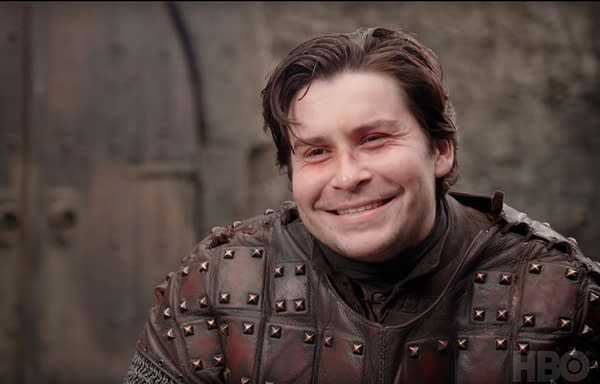 Gendry (Joe Dempsey) – Beloved blacksmith with Baratheon blood found his way to Winterfell helping to forge the dragonglass weapons. He's fulfilled his purpose as far as narrative goes since his royal bloodline is moot since the Baratheon don't have any more claim to the iron throne. There's a good chance he'll sacrifice himself fighting alongside or protecting Arya from a white walker.
Tormund (Kristofer Hivju) – The strong and proud Wildling warrior with googly eyes for Brienne is likely going to become one of many major casualties. He's far more a defender than a runner. We wouldn't be surprised if he died gallantly protecting Brienne escape to lead the troops regroup to a new position. While she's acted cold to him, she'll likely mourn his loss.
Brienne of Tarth (Gwendoline Christie) – When the best of things happens to certain characters not central to the plot, that raises a major red flag as far as their survival. Now that she's been made a knight by Jaime Lannister, she's definite an equal among her peers. Her mission is complete from the beginning. All that's left is to either be the King/Queen's Guard or die heroically. She is no doubt, resourceful and we can see her making it out and part of the group that regroups back to King's Landing. She teeters on most likely to die or 50/50, because her story is otherwise complete.
Theon Greyjoy (Alfie Allen)– Possibly one of the early deaths of the battle, Winterfell's plan to draw out the Night King and use Bran as bait doesn't really bold well for him and what little of the Ironborn he's brought. Saving his sister and fighting alongside the Starks allowed Theon to come full circle. Having redeemed himself completely in addition to not being all that good in a fight makes his adopted "Stark" one of the most likely to die.
Jorah Mormont (Iain Glenn) – With his journey back to his Khalessi now complete and despite Samwell Tarley handing his family's sword to him, puts him in a similar category as Brienne where he'll either die heroically or barely survive to help into the final battle. Fact is, he has someone like Dany to die for and it's not 100 percent certain she won't get somehow caught in the crossfire especially now that one of her dragons serves the night king.
Auguy (Philip McGinley) and Beric Dondarrion (Richard Dormer) – The Brotherhood without Borders will make their final stand against the Night King's army as they'll be among those who fall. This isn't to take away from their abilities, but they've done all they can to drive their portion of the plot. Someone else may pick up Beric's sword should he fall. There's still nothing that indicates what Lightbringer can be in the show, but it looks awfully close to it.
Eddison Tollett (Ben Crompton) – The Night's Watch is no more since the white walkers took the wall down. He'll likely fight alongside Jon Snow during battle, but succumbs to the chaos as they overwhelm them.
50/50-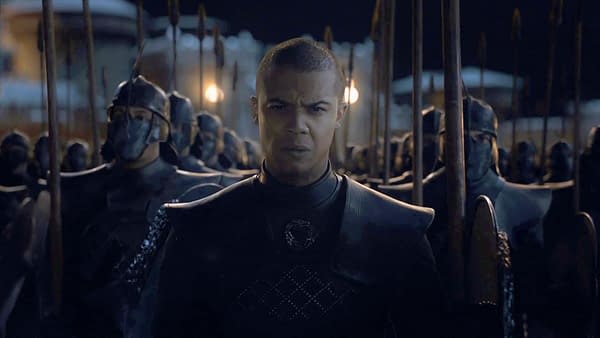 Grey Worm (Jacob Anderson) – As he runs the bulk of Dany's forces, we can see him make it, but also potentially being wiped out along with the Unsullied and the Dothraki.
Bran Stark (Isaac Hempstead-Wright) – The fact he's using himself as bait for the Night King puts the biggest target on his back. Given his supernatural powers, I can see Bran somehow coming away from this, but at the same time, he's grossly underestimated the Night King. For that, there's a chance he could be lost. He may also have further use going into the finale as white walkers plan to factor in the Battle of King's Landing.
Varys (Conleth Hill), Tyrion Lannister (Peter Dinklage), Missandei (Nathalie Emmanuel), Samwell Tarly (John Bradley) and Gilly (Hannah Murray) – Most of these names are going to be in the Stark family crypt, which many to be the "safest" place in Winterfell. The Night King has the ability to resurrect the dead and at a moment's notice can bring back Ned, Caitlyn, Robb, etc. That's the huge considering who is in the very least capable of defending the other non-fighters. Losing Sam would be a huge blow to Jon, because of how their relationship began in the Night's Watch and him revealing Jon's real parental lineage. Likewise, losing Tyrion would be devastating to Dany and Jaime, but also makes sense his need to redeem himself for failing Dany in misplaying his hand against Cersei. Losing Missandei would have a similar effect to Dany and Grey Worm.
While it's possible Tyrion can come out of this, his death could drive Jaime more determined than ever in turning against his sister, Cersei for failing to help.
Davos Seaworth ( Liam Cunningham) and Sandor "The Hound" Clegane ( Rory McCann) – Davos seems to be more resourceful than just stout, but also has a knack for survival. What makes Davos more special the Jorah and Tyrion? He can still serve their roles as primary advisor to Dany as he did before with Stannis. He can very well still die, but there's no person specifically he'll make a last minute save for unlike Jorah.
When it comes to The Hound, he's got a good chance to survive mainly, because he has business with The Mountain in the final battle, but what cancels that out is his bond with Arya, becoming a father figure to her in their travels as much as he doesn't want to admit it. If he needs to save her at the cost of his own life, so be it.
Most Unlikely to Die-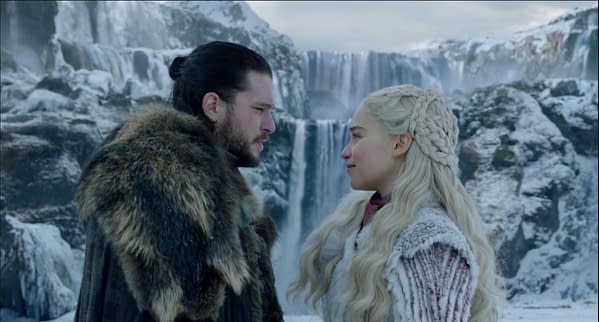 Jon Snow/Aegon Targaryen (Kit Harington) and Daenarys Targaryen (Emilia Clarke) – As the main characters, there's no show without them to drive the plot back to King's Landing. They'll find a way out of the defeat and escape since Dany has two dragons still.
Sansa Stark (Sophie Turner) and Arya Stark (Maisie Williams) – The main Starks and Lannisters are untouchable to serve interest into the finale. The sisters and Jon Snow will make their way to King's Landing for the final episodes.
Jaime Lannister ( Nikolaj Coster-Waldau) – As long as Cersei stands, Jaime's story will go on.
Battle of Winterfell prediction-
The Night King's forces splintered with a group going for Winterfell while the other group goes south eventually going to King's Landing. The horde of the undead can afford to split their numbers and still be an overwhelming force on both fronts. If Winterfell group wins, they join the King's Landing group to reinforce their numbers and plus they inherit the dead, who once defended Winterfell, to join their ranks. If the North manages to stave off the invading force, they could potentially deal with an even larger force or equal looking to take down King's Landing while there's no way of reinforcing the living's numbers after the battle.
Check out the preview for Sunday's episode.
Enjoyed this article? Share it!