Hell's Paradise Review: A Stylish Journey of Death & Redemption Begins
The anime adaptation of Yuji Kaku's manga series Hell's Paradise begins with an opener filled with violence, sadness & hints of redemption.
---
The first episode of Hell's Paradise is a faithful adaptation of Yuji Kaku's popular dark fantasy samurai manga's first chapter, and it's as good as you're going to get from MAPPA, one of the most stylish anime studios in Japan. It starts small and dark but gradually opens up to reveal something bigger and ends as hints of an even bigger story are about to emerge.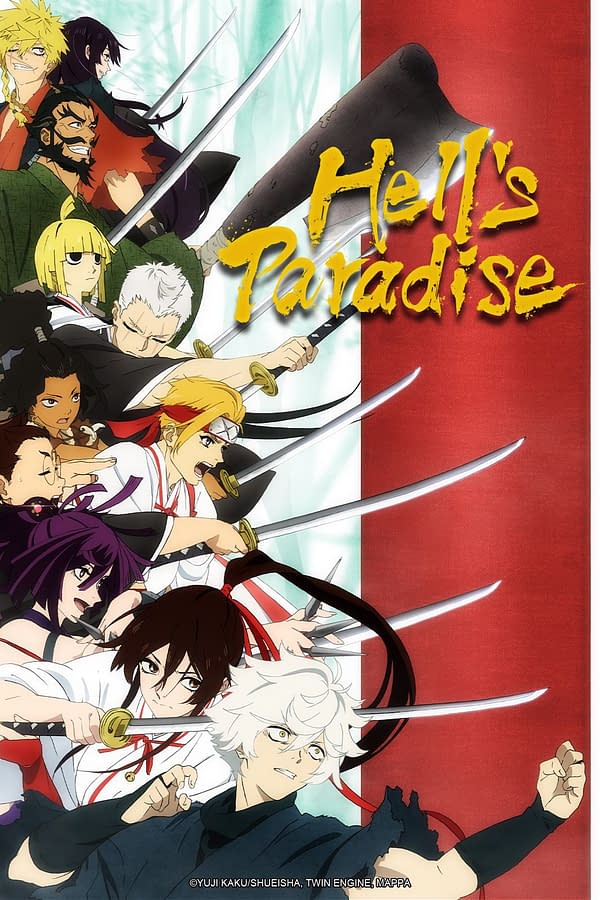 "Criminal and Executioner" starts at what looks like the end of a character's story. Ninja Gabimaru has been captured and sentenced to death by a sadistic lord he failed to assassinate. He's resolved, hollowed out, and ready to die as he has nothing to live for. The trouble is, he can't die. Beheading fails when the blade breaks over his exposed neck. They try to burn him at the stake, but he emerges without even getting singed. They try to have him pulled apart by bulls, only for the bulls to be exhausted while he stays in one piece. A mysterious woman sent by the shogun observes his repeated survival and suspects he's not as willing to die as he claims. She interviews him to get his story, how his master killed his parents and raised him to be an assassin with nothing to live for and everything to die for. She calls him out for his big lie: he has a reason to live, after all. He has someone to live for, his wife, the only person to ever love him, the only person he's ever learned to love. She reveals her true identity and mission – she is the infamous executioner Yamada Asaemon Sagiri, and she comes with an offer from the Shogun himself: a full pardon if he agrees to go on a suicide mission to find the Elixir of Eternal Life from a remote island from where no previous missions have returned.
The first chapter is a prelude to establishing Gabimaru as the focal character of the series and the way he embodies the themes of the series, namely death, and redemption. Gabimaru is the archetypal tragic hero with superpowers seeking redemption. The suicide mission is the arc of the entire series, and more characters will be introduced in the next episode, but his worldview is the one that will tie the story and characters together. MAPPA's visuals and pacing are meticulous and stylish as ever and sets the stage for one of the major animes of the Spring season.
Hell's Paradise is now streaming on Crunchyroll.
---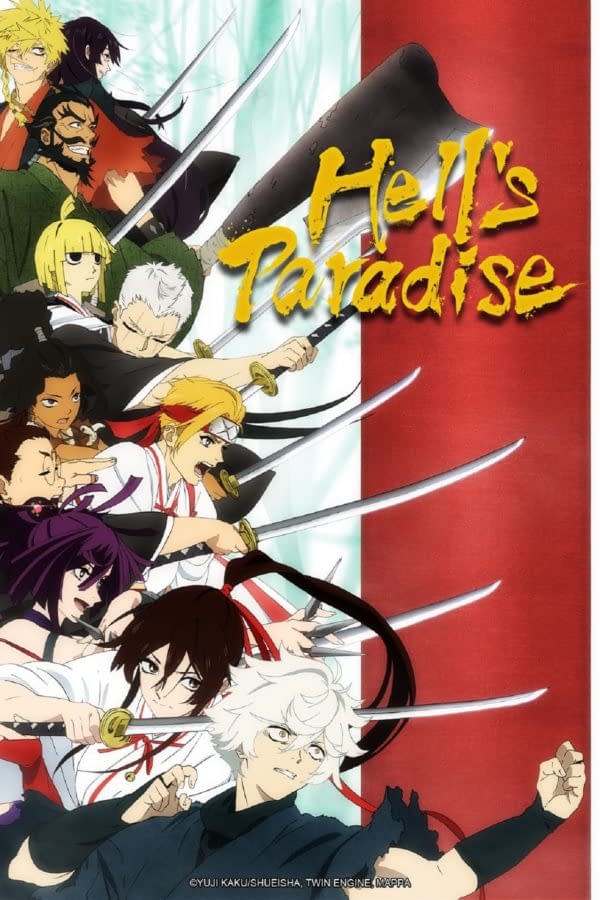 ---
The stylish opening chapter to a brutal, bloody journey of death and redemption as a ninja is forced to take a suicide mission to find the elixir of eternal life, melding the samurai saga with a supernatural thriller drawing from Japanese folklore.
---
---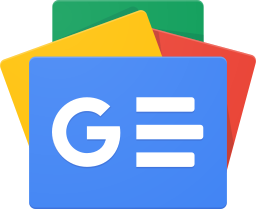 Stay up-to-date and support the site by following Bleeding Cool on Google News today!