"His Dark Materials" S01, Ep02: "The Idea of North" (Spoiler Review)
It's interesting seeing this new interpretation of Phillip Pullman's first His Dark Materials novel, The Northern Lights. The first live action adaptation happened back in 2007, and while the movie hit most of the notes of the book, it felt rushed. There was way too much from that novel to cram into the confines of a two hour movie. Now, there's a new adaptation of Pullman's first book, and as adaptations go, His Dark Materials works pretty nicely.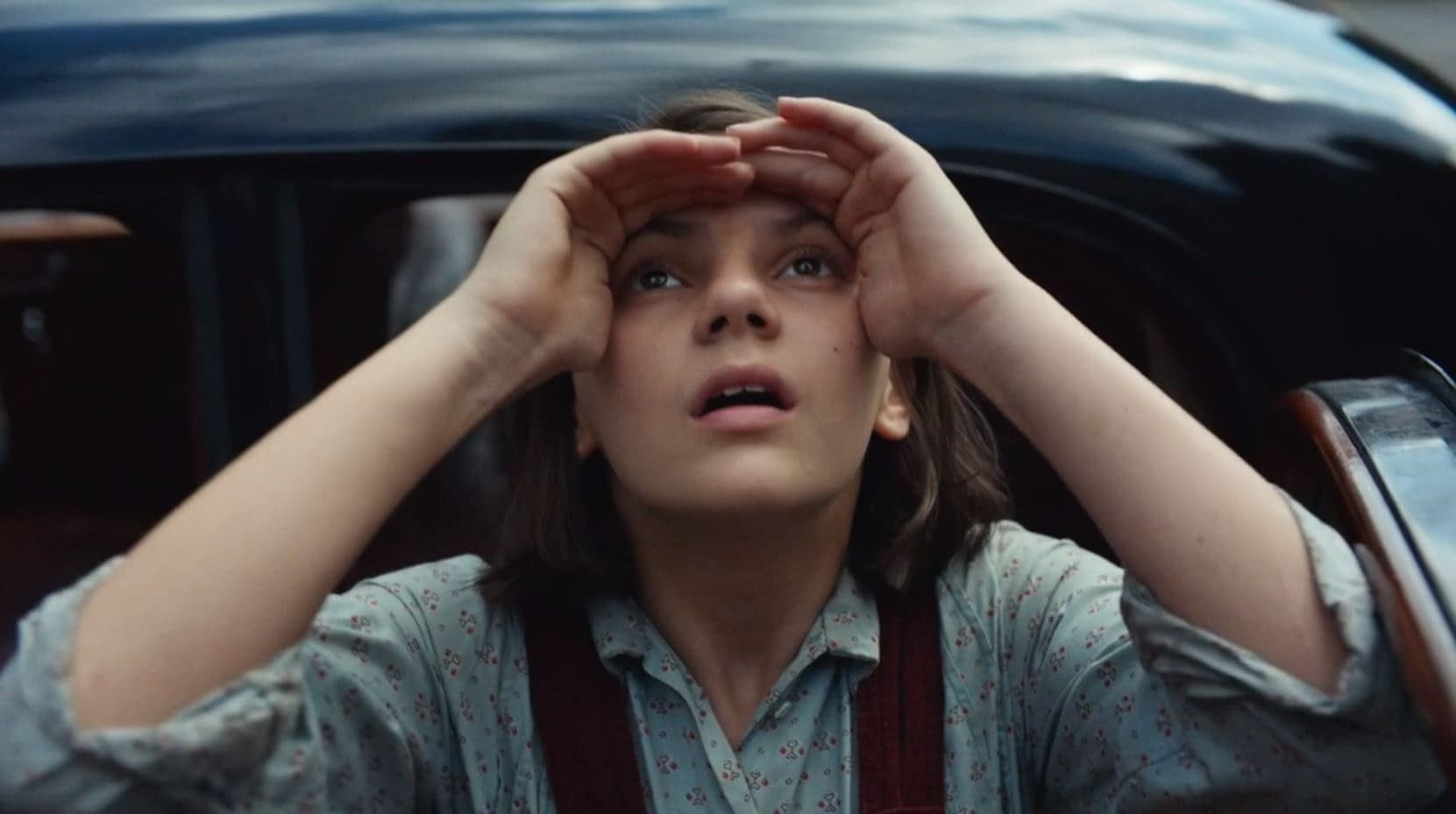 A lot of the success of this joint adaptation of BBC and HBO lies in the casting. Ruth Wilson's Mrs. Coulter is sublime to watch, and no disrespect to Nicole Kidman— Wilson feels completely believable in the skin of this incredibly complex character.
Dafne Keen continues to prove that the promise she showed in Logan wasn't just a fluke. The ultimate success of His Dark Materials will lie largely on whether Keen's Lyra can carry the show, and so far, she's doing fantastic.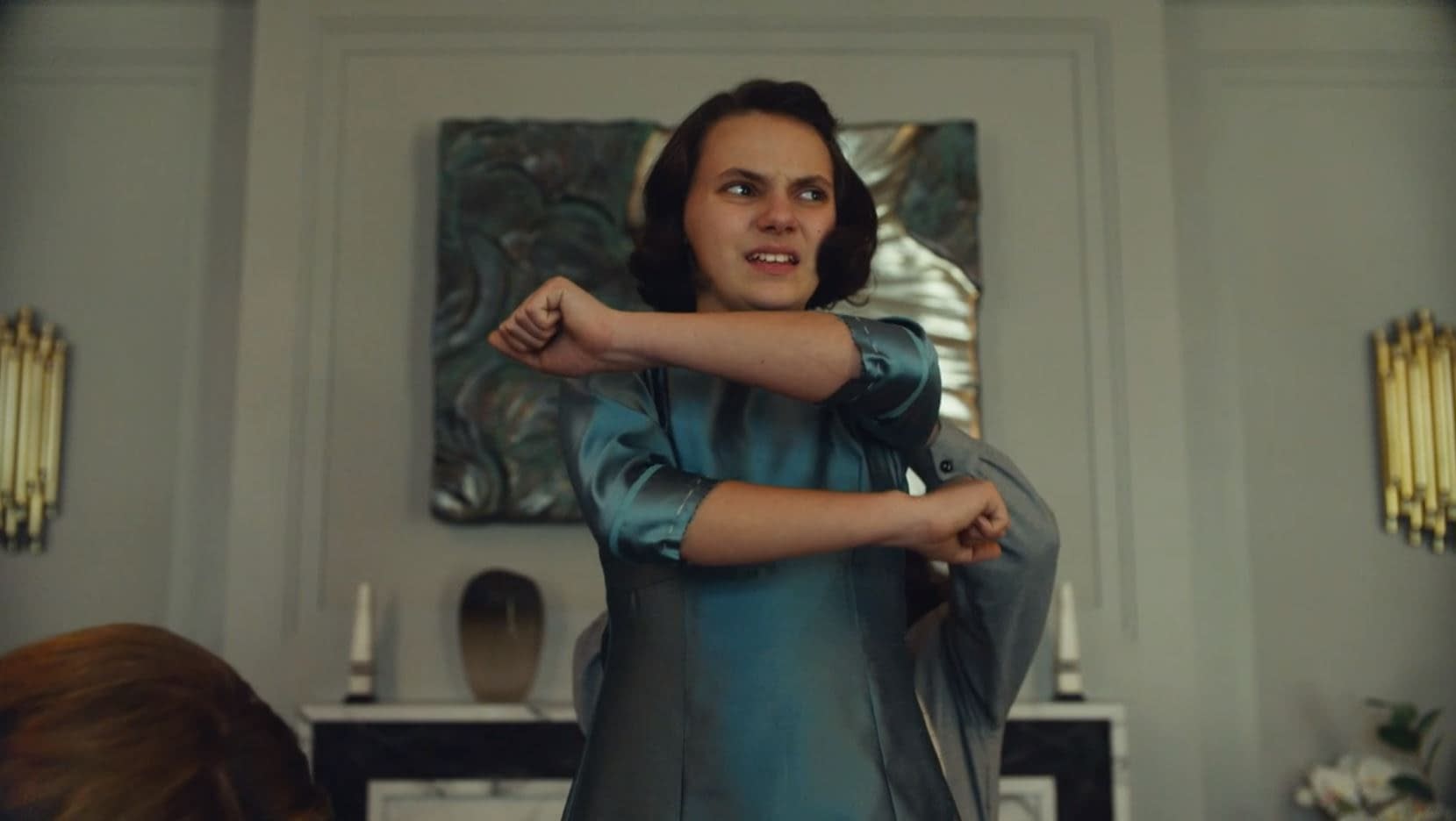 In episode 2 of His Dark Materials, The Idea of North, Lyra has moved from her home at Jordan to live with Mrs. Coulter as her assistant. Mrs. Coulter has promised to find Lyra's friend Roger (Lewin Lloyd), who was abducted by the mysterious Gobblers. At first, Lyra finds herself in awe of her new home, but eventually begins to suspect the motives of her mysterious benefactor.
SPOILERS BEYOND THIS POINT!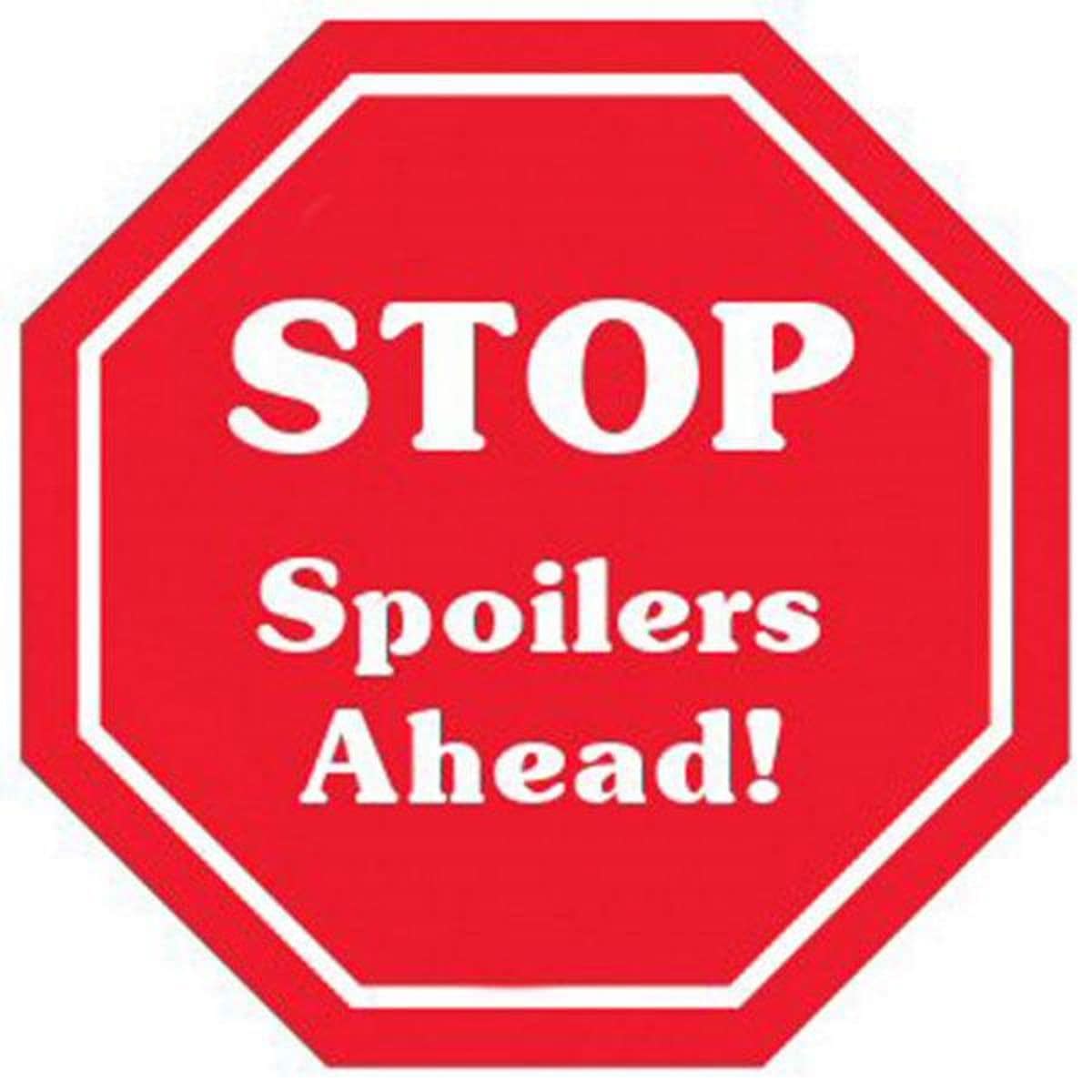 One of the best things about this adaptation of His Dark Materials is that the series can take on the right pace for the material. The entirety of The Idea of North handles Lyra's growing apprehension and rising distrust of Mrs. Coulter, and having the time to stretch out and explore those moments rewards the viewer immensely. Plus, you get more of Ruth Wilson, and that's never a bad thing.
The story behind The Idea of North takes a full hour to tell, which was covered in its entirety in about 8 minutes of the Golden Compass movie.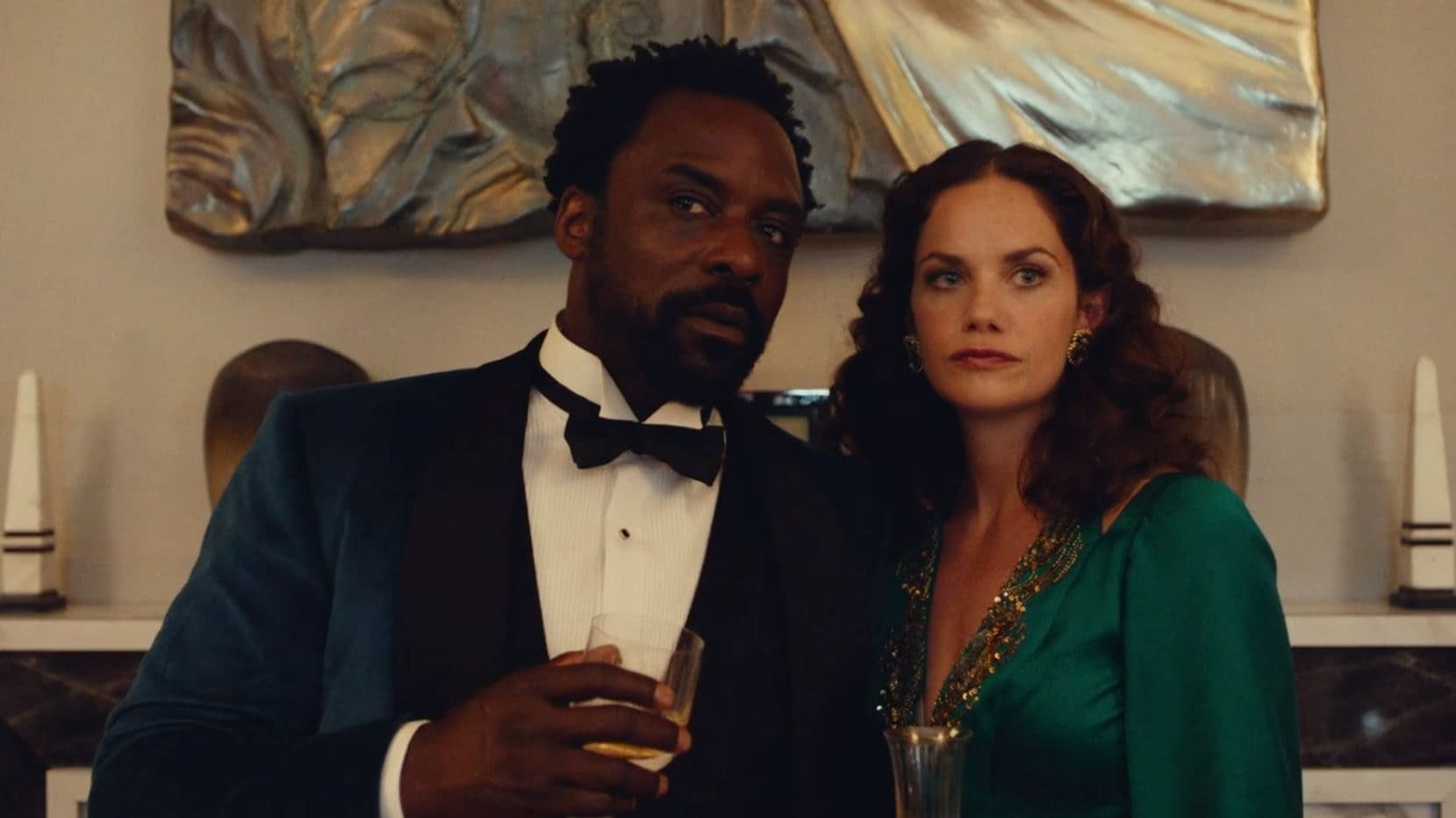 A major break with the His Dark Materials books happens during this episode, with Lord Boreal (Ariyon Bakare) moving from his world to one that appears to be ours. He has business on our earth, and believes that a (believed) deceased member of the Jordan College Exploration League has actually crossed between worlds as well.
Bakare is intensely cool as Boreal, with every move a study in slow-burning menace. I know fans of Pullman's book might object to these plot points being revealed this early, but Bakare adds so damned much to the show that I think it's a pretty good move.
There is an incredibly intense scene between Mrs. Coulter and Lyra, and Coulter's daemon attacks Lyra's little daemon, Pantalaimon (Kit Connor). Both leads play the scene incredibly well, and seeing the adult scheming against the innocent child is unnerving. This could have been a really cheesy scene if it hadn't had been handled as well as it had, but the leads are definitely up to the content.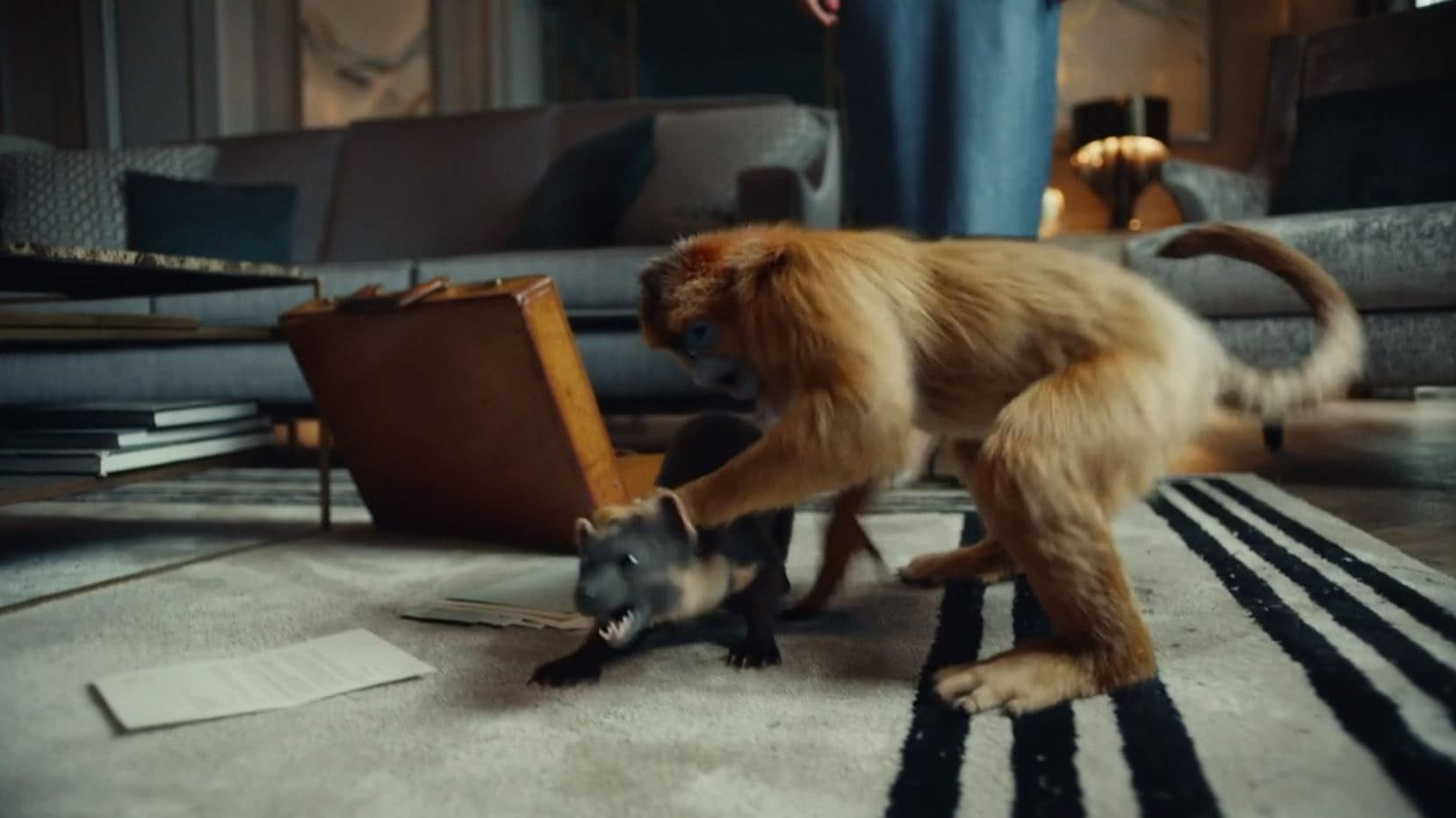 Lyra eventually finds out that Mrs. Coulter is the lead of the General Oblation Board, which is where the Gobblers get their name. She escapes the confines of Coulter's home, but ends up apprehended by some mysterious figure at the end of the episode.
Meanwhile, Roger and the rest of the abducted children find themselves being moved north by the Gobblers, with the Gyptian search parties desperately trying to track them down.
Details: Written by: Phillip Pullman; Adapted by: Jack Thorne; Series Directed by: Jamie Childs; Otto Bathurst; Tom Hooper; Euros Lyn; Dawn Shadforth; and William McGregor Starring: Kit Connor; Dafne Keen; Tyler Howitt; Leanne Holder; Andrew Scott; Amir Wilson; Ian Peck; Ruta Gedmintas; David Suchet; Robert Emms; Frank Bourke; Simon Manyonda; Ruth Wilson; Anne-Marie Duff; Eloise Little; James McAvoy; David Langham; Helen McCrory; Cristela Alonzo; Clarke Peters; Geoff Bell; James Cosmo; Ariyon Bakare; Will Keen; and Mat Fraser.