Trailer For Hulu's Into the Dark's "Flesh and Blood" Says Happy Thanksgiving!
The second film in Hulu's year long horror-fest Into the Dark will premiere on the streaming service Friday, November 2. Titled "Flesh and Blood", it is set around Thanksgiving. A woman whose mother was murdered on Thanksgiving suffers from agoraphobia, and begins to suspect that all may not be right with her father. Check out the trailer for the film below:
Kimberly, a teenager suffering from agoraphobia, has not left the house since her mother's unsolved murder. On the eve of Thanksgiving, anniversary of the murder, Kimberly begins to suspect that she is in danger in this horror/thriller. Is Kimberly going mad cloistered in a home she can't bring herself to leave; or is the safe harbor of home and doting father a dangerous mirage?

In partnership with Blumhouse Television, Into The Dark is a horror event series from prolific, award-winning producer, Jason Blum's independent TV studio. The series includes 12 super-sized episodes, with a new installment released each month inspired by a holiday and will feature Blumhouse's signature genre/thriller spin on the story.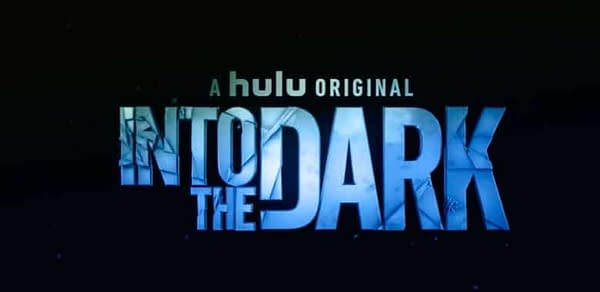 Flesh and Blood stars Dermot Mulroney, Tembi Locke, Lavetta Cannon, Krystin Goodwin, Diana Silvers, and Heidi Sulzman. It is directed by Patrick Lussier from a script by Louis Ackerman. All Into the Dark films debut on the first Friday of the month for a year, with this one debuting on Hulu Friday, November 2.