Hulu Reveals More Details on 'Veronica Mars' Revival
Veronica Mars fans buckle up- our hero is in for some changes. What those will entail we still are not sure about, but Hulu's programming chief Craig Erwich let a few little nuggets slip during their TCA presentation today.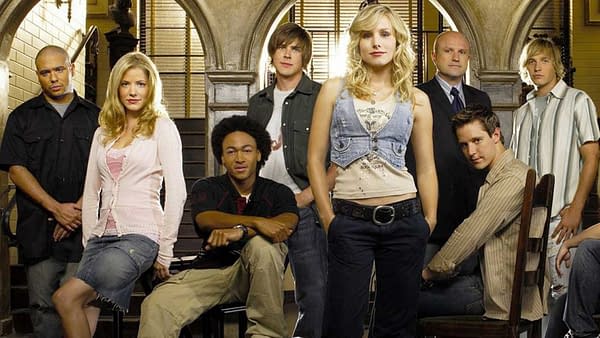 "I think on Veronica Mars, Rob Thomas, who is the steward of the franchise, has really thread the needle from what I've read of the show and the scripts are excellent, is very true to the character and the world and the tone of the show, which is what made people fall in love with the show — but it is definitely an update," Erwich said Monday at TCA. "She is not a little girl anymore. You'll see her dealing with contemporary issues in a contemporary world."
In the revival, spring breakers are getting murdered in Neptune, thereby decimating the seaside town's lifeblood tourist industry. After Mars Investigations is hired by the parents of one of the victims to find their son's killer, Veronica is drawn into an epic eight-episode mystery that pits the enclave's wealthy elites, who would rather put an end to the month-long bacchanalia, against a working class that relies on the cash influx that comes with being the West Coast's answer to Daytona Beach. Kristen Bell (Veronica), Jason Dohring (Logan), Percy Diggs III (Wallace), Francis Capra (Weevil), David Starzyk (Richard Casablancas), Ryan Hansen (Dick Casablancas), and Enrico Colantoni (Keith Mars) will all return to the show. Filming is going to start in October on the eight episode sort-of forth season. Thomas has confirmed that this series will take place five years after the 2014 feature film. All three previous seasons and the 2014 film will be available on Hulu next year before the debut of the new series. The eight-episode limited series will debut sometime in 2019 on Hulu.