"It's Always Sunny in Philadelphia" Season 14: Garbage, Sex & Blackmailed Priests [PREVIEW]
With season 14 set to premiere on Wednesday, September 25, FXX's It's Always Sunny in Philadelphia is now tied with ABC's The Adventures of Ozzie and Harriet as the longest-running live-action comedy series.
Now that's a title Mac (Rob McElhenney), Dennis (Glenn Howerton), Charlie (Charlie Day), Dee (Kaitlin Olson), and Frank (Danny DeVito) would be more than happy to hang behind the bar – and one they're expected to hold on their vey own very soon.
Safe to say things are pretty good for The Gang from Paddy's Pub – and from the sounds of FX CEO John Landgraf, the network would like things to keep going "pretty good" for two more seasons (at least).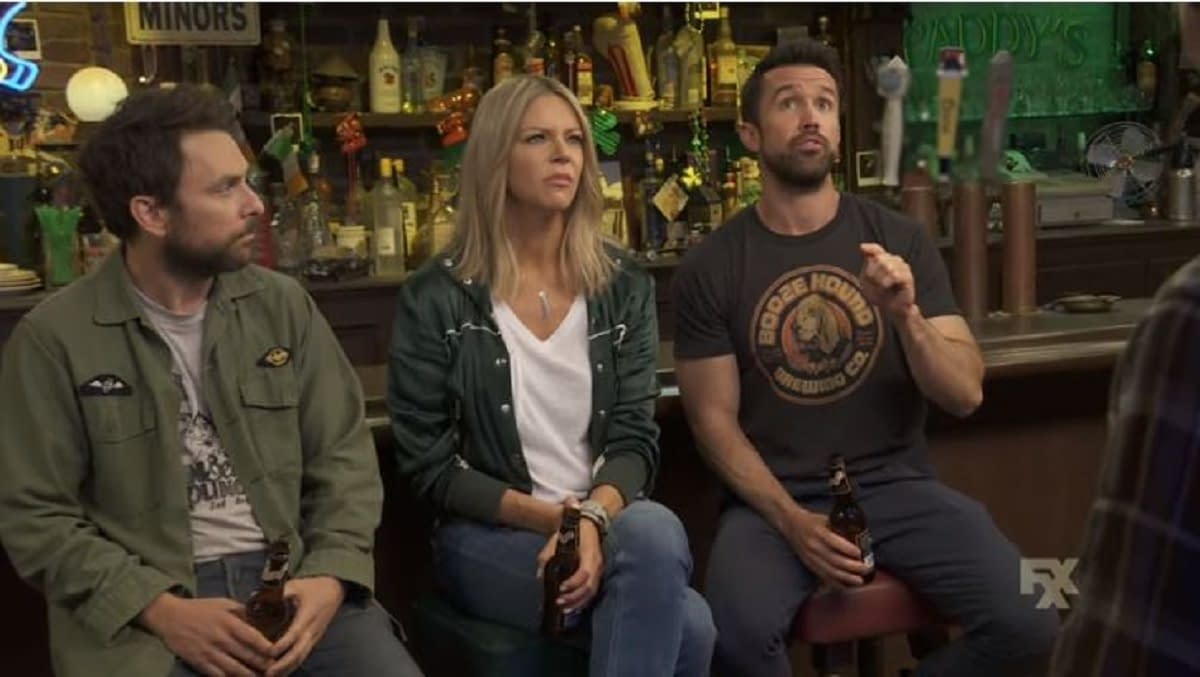 Now that we've had a chance to check out the official trailer for the series' return (below, and you can also check out previews here, here, here, and here) and a really touching video post/message from McElhenney that took a trip back to the pre-Always Sunny days, we're being treated to a new teaser that finds Dennis asking Charlie, Dee, and Mac what the best way to get to know someone.
Would you be surprised to know that the answers involve going through their garbage, sleeping with them, and also sleeping with their priest and then blackmailing said priest? Yeah, I didn't think so…
https://youtu.be/X_FG2UcDeZ4

https://youtu.be/zhbcZluEDNs
Previously, McElhenney posted a teaser that's clearly from the upcoming episode that finds The Gang putting up their apartments as AirBnB options – of course, to better their love lives (more on that below). What makes this episode particularly special? It's also one of two episodes Howerton is set to direct this season.
Our two favorite parts? They make sure everyone knows where the the "shitter" is located prior to arrival – Frank's email address (which we tried sending a message to but it didn't work):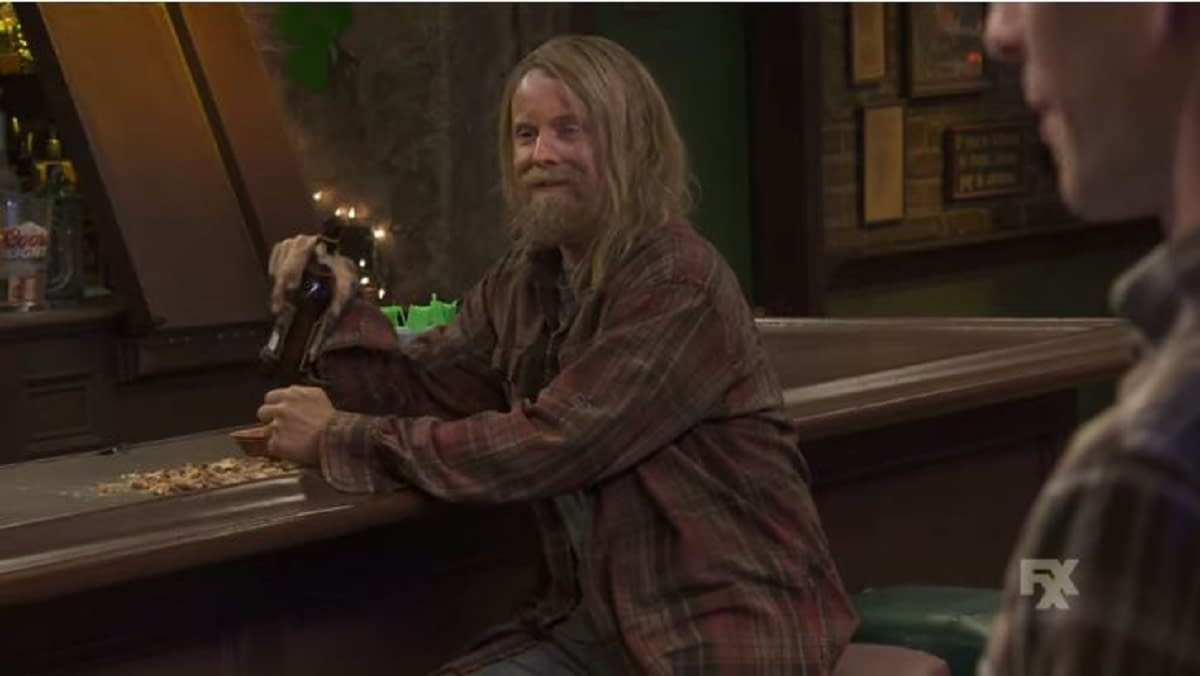 McElhenney also gave us a look inside the editing room at a scene he referred to "as Sunny as it gets." Without spoiling what you're about to see, here are a few things to keep in mind: Mac is still way too submissive to Dennis, Frank's behind on getting his teeth sharpened, Dee finds herself on the losing end of a comment once again – and a familar face returns:
Previously, McElhenney confirmed filming on the season was complete – but better than that? In the video below, we see that even after 14 seasons-and-counting, McElhenney, Howerton, Day, Olson, and DeVito still find ways to make each other laugh – and that speaks volumes for the show's incredible success:
Here are some highlights from the show's Television Critics Association (TCA) set visit early last month, offering some clues to what fans can expect:
● For McElhenney, one of the reasons Always Sunny has lasted this long is that the fanbase knows the series isn't a "how to" guide to life:
"Our audience knows where we're coming from. We very rarely get blowback because our audience is savvy enough to know we're not advocating bad behavior, we're satirizing it."
●While the show isn't afraid to tackle some major social issues – Olson believes their approach to the topics creates a unique character for the television landscape: a woman who not only recognizes the misogyny around her but is willing to get angry – very angry: "We're showing how ridiculous is to talk to someone like that."
● So what can fans expect this season? Well, we know Dolph Lundgren… but as John Thundergun?!? We are getting a "film noir" episode – as well as episodes dealing with global warming, a Waiting for Godot-themed outing set in the middle of a laser tag game, and The Gang putting up their apartments as AirBnB options to better their love lives (with Howerton set to direct this episode and an additional one).
● As for Mac getting a boyfriend at some point next season, McElhenney only response? "Maybe." As for Mac being a changed, better person after last season? Don't hold your breath:
"He's pretty much exactly the same. Our characters might change — but they don't evolve. He's not a better person."
● One thing that bothers Day? That people still see the show as "dirty" – even after over a decade on the air:
"There's a fundamental misunderstanding of what our show is. I hate that our show is dismissed as filthy. I don't think we're dirty…We are trying to say something about us as Americans."
DeVito put it much more bluntly when it comes to It's Always Sunny in Philadelphia: "It's not a dirty f***ing show!"

Developed by McElhenney and Howerton, and written/executive produced by McElhenney, Howerton, and Day, It's Always Sunny in Philadelphia was FX's first comedy hit before moving over to FXX – a fact that FX CEO John Landgraf does not take lightly when he explained at the TCA's why the series has been so successful for so long – even after all this time: "It was the fist successful deconstruction and reconstruction of a sitcom," praising the leads as "five really hilarious degenerates who are most active schemers" as well as the main reason for the show's success – while also acknowledging the various "social issues" that the series addressed so effectively in the past.