Its 'Stranger Things' Day, Here's a New Video to Celebrate!
Remember earlier this month when Netflix informed us that Stranger Things day was coming? That day has come, and November 6th marks the disappearance of Hawkins native Will Byers (Noah Schnapp).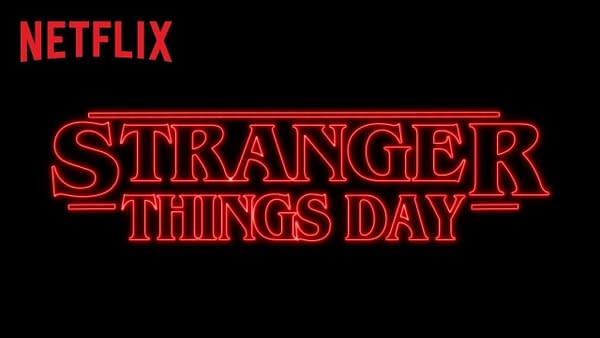 While the show's official Twitter-released video for today is very short, we're still hoping for more during the day:
We do know that the delayed season 3 will deal with a time jump, in part to accommodate the real-life aging of the young cast members. We'll be meeting new faces, there will be new adventures and danger, and more iconic 80's influences for this season.
Expect to see nods (possibly) to The Duffer Brothers' favorite darker things: George Romero, David Cronenberg, and John Carpenter's The Thing:
"There are horror movies and horror masters that we haven't really paid tribute to as much in previous seasons that we are definitely going to get into this season."
Needless to say, we're looking forward to Stranger Things returning sometime in 2019. Seasons 1 and 2 are currently streaming on Netflix.