Japanese Actor, Attack on Titan Star Haruma Miura Passes Away, Age 30
Japanese film and television actor Haruma Miura, star of the live-action adaptations of Kimi Ni Todoke as well as Attack On Titan (in the title role of Eren), was found unresponsive at his Minato ward home in Tokyo this weekend and was pronounced dead, age 30. Miura's manager discovered the body after stopping by to check on the actor for missing work. Miura was immediately rushed to the hospital but was declared dead upon arrival. While Tokyo Metropolitan Police are still investigating the cause of death, but reports are that a suicide note was found at the scene. Miura's management company Amuse Inc. had this to say in a statement: "To fans and people concerned, we apologize for the worry and the inconvenience caused, but as to details we are still confirming and will inform you once again."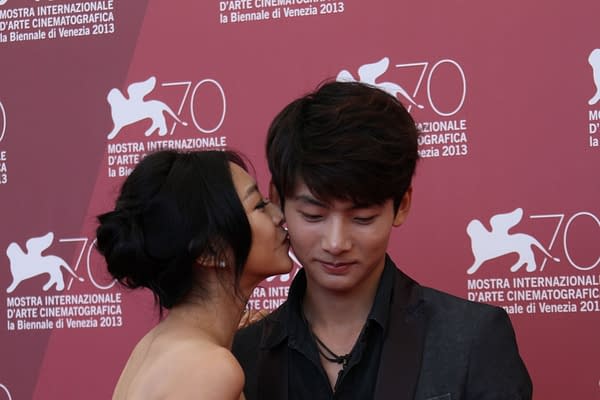 Beginning his career in Japanese film with 1997 drama Agri, Miura would go on to star in television series such as Fight, Samurai High School, Bloody Monday, You Taught Me All the Precious Things, Binbō Danshi, and Gokusen. Along with the two Attack on Titans films, the actor also had roles in several mini-series, including The Last Cinderella, Never Let Me Go, Adult School, Dying Eye, and Two Weeks. Miura would go on to win the Sponichi Grand Prix Newcomer Award at 2009's Mainichi Film Awards for Naoko, as well as the newcomer award at the 31st Japan Academy Awards. Miura's upcoming dramas- September's Love Will Begin When Money End and 2021's Brave: Gunjyo Senki'- are still set to be released.
During his time at the Tsukuba Actor's Studio, he formed the dance team Brash Brats with two fellow students until the group stopped performing in 2005. Along with acting and dance, singing and music were other passions of Miura's. He released his first single, "Fight For Your Heart," in 2019. Earlier this year, Miura took to Instagram to reveal that his second single, "Night Diver," would drop in the fall (with it now debuting posthumously on August 26, 2020).