"Kidding" Season 2 "Episode 3101": As Jeff Returns to His Show, The Pickle Fairy of Hope Arrives [PREVIEW]
So heading into the next episode of Jim Carrey, Michel Gondry, and Dave Holstein's award-winning and critically-acclaimed series Kidding, there's two bits of good news and one bit of very bad news.
Starting with the good news, Deidre (Catherine Keener) one-upped Seb (Frank Langella) by getting Jeff (Carrey) and the show back on the air. If that wasn't good enough, we have the long-awaited debut of singer Ariana Grande's Piccola Grande, Pickle Fairy of Hope.
On the bad side? Scott's (Bernard White) taken ownership of some of Deidre's puppets in the divorce, which means he can do with them what he wants – and that they're going to be MIA when "Episode 3101" airs.
Considering how the first four episodes of the Showtime series have gone, we're guessing Jeff's not going to take it too well – and that Seb will be waiting in the wings…
"Kidding" season 2, episode 5 "Episode 3101": Jeff tries to teach children about change in the first episode of the 31st season of Mr. Pickles' Puppet Time. Directed by Michel Gondry and written by Joey Mazzarino.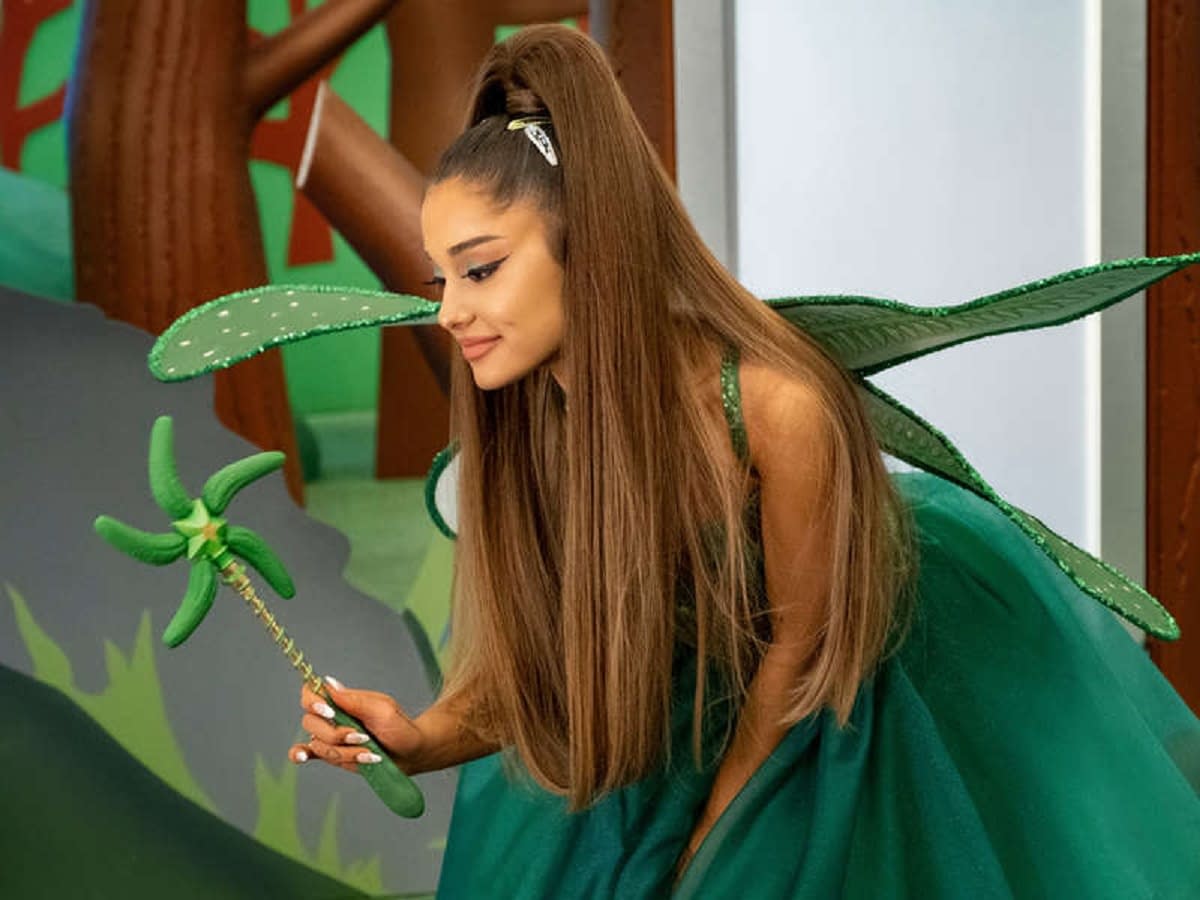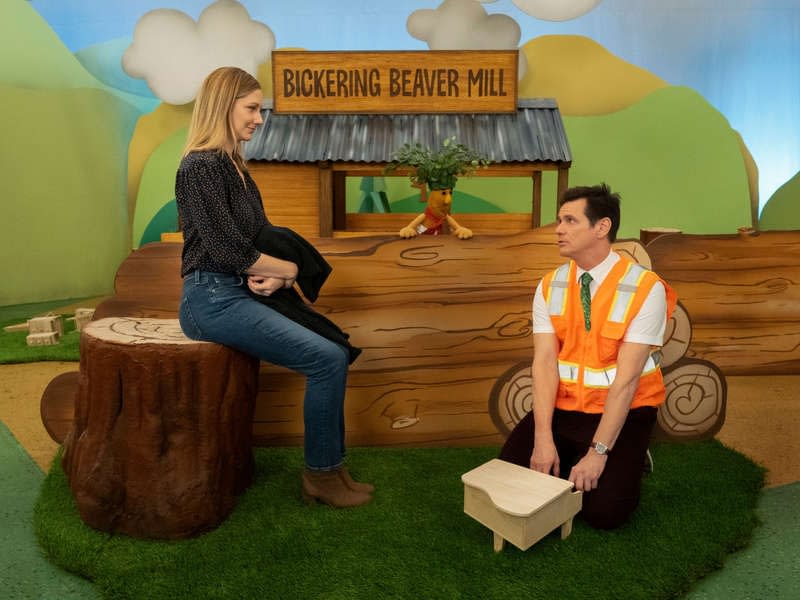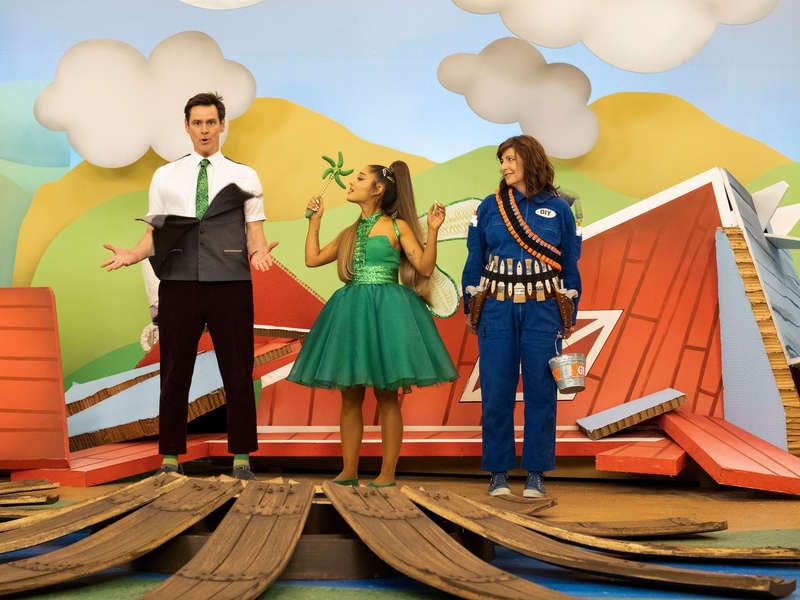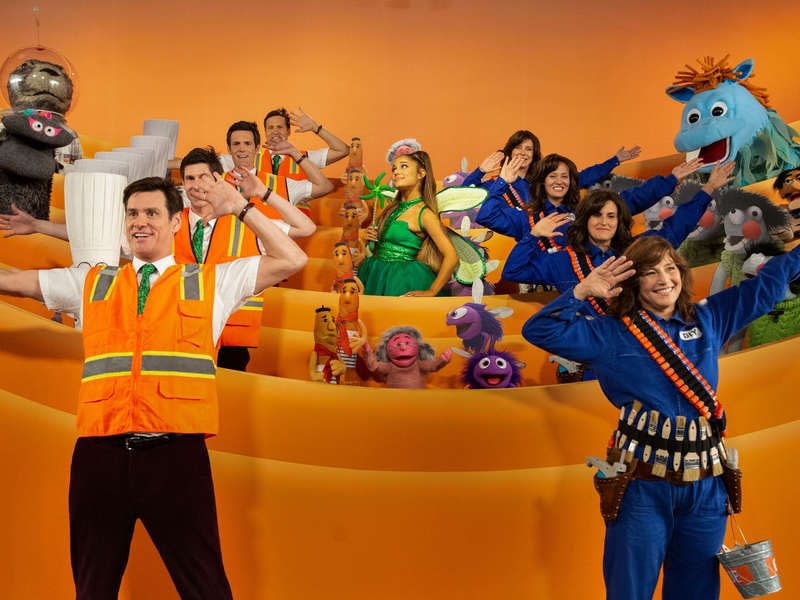 And just in case you think the loss of "Mr. Pickles" wasn't felt by children of all ages, let Phoebe Robinson, Lena Waithe, Andrew Rannells, William H. Macy, and more what it was like to proudly be a part of the "Pickle Platoon" – from the puppets to the music to the man himself.

With his beloved Mr. Pickles' Puppet Time off the air for the first time in 30 years, Jeff Pickles must find a way to communicate with his many fans who still need him. Jeff creates a new and controversial method to talk directly to children across the world only to become the target of animosity for the first time in his career. As Jeff navigates the most complicated moral gray areas of his life, he discovers a new side of himself in a season full of music, magic, puppets and pathos.

Kidding was created and is executive produced by Holstein (Weeds, Raising Hope), who wrote the pilot and serves as showrunner. The series is also executive produced by Oscar winner Gondry (Eternal Sunshine of the Spotless Mind), who is directing several episodes, including the premiere. In addition, Kidding is executive produced by Carrey, Michael Aguilar (I'm Dying Up Here), Roberto Benabib (Weeds), Raffi Adlan (The Green Hornet), Emmy nominee Jason Bateman (Ozark, Arrested Development) and Jim Garavente (Bad Words).