"Kidding" Season 2: Jill Needs Jeff's Help – While Peter REALLY Needs an Ambulance [PREVIEW]
In "The Wonderful World of Television" these days, there are any number of reasons why a show has its premiere moved up or pushed back. In the case of Showtime and the second season of Jim Carrey, Michel Gondry, and Dave Holstein's award-winning and critically-acclaimed series Kidding, pushing the series' return back to Sunday, February 9, was actually a positive thing.
As Showtime grows its programming block and uses its "heavy-hitter" shows to plant flags on those new days and hours, Carrey's return as Jeff Pickles is being paired with the final season of Homeland. Picking up moments after Jeff's first-season actions result in Mr. Pickles' Puppet Time being off the air for the first time in 30 years, Kidding will premiere two back-to-back episodes this Sunday ("The Cleanest Liver in Columbus, Ohio" / "Up, Down and Everything in Between").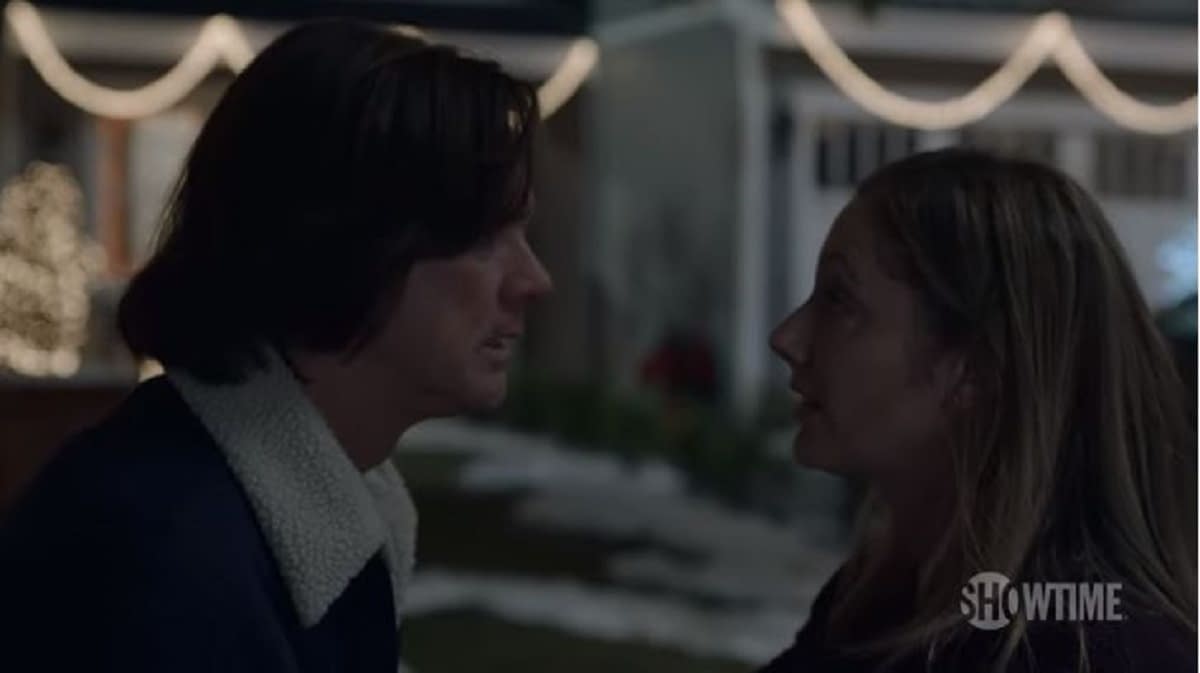 Now we're getting a sneak preview of the opener – and one that isn't exactly "subtle". Jeff and Jill work to save Peter (Justin Kirk), who got hit by a car – a car that Jeff was driving.
Yeah…
As Jeff begins shutting down, Jill (Judy Greer) finds herself having to save Peter's life and keep Jeff in the here-n-now.
Because she needs him – now more than ever…
"Kidding" season 2, episode 1 "The Cleanest Liver in Columbus, Ohio": Jeff realizes that if he can tell a lie for the first time in his life he'll get everything he's ever wanted.

"Kidding" season 2, episode 2 "Up, Down and Everything in Between": While Jill, Deirdre and Seb debate over who is to blame for Jeff's recent behavior, Jeff finds himself in the real-world version of Pickle Barrel Falls.
Carrey and the creative minds on both sides of the camera offer viewers a look at the magic of the series' first season – and the magic still to come…
In the following trailer, not only do we get a look at new cast member pop singer Ariana Grande in full-on "goddess mode" as Piccola Grande, the Pickle Fairy of Hope, but also at where Jim Carrey's Jeff is heading without a show to anchor him. From the looks of things, it appears Jeff is "headed" towards processing some serious anger issues – especially with Jill (Judy Greer); finding a new way to reach his audience – that a lot of people are not going to be fans of; and what appears to be a pretty sharp new haircut:
With his beloved Mr. Pickles' Puppet Time off the air for the first time in 30 years, Jeff Pickles must find a way to communicate with his many fans who still need him. Jeff creates a new and controversial method to talk directly to children across the world only to become the target of animosity for the first time in his career. As Jeff navigates the most complicated moral gray areas of his life, he discovers a new side of himself in a season full of music, magic, puppets and pathos.

Kidding was created and is executive produced by Holstein (Weeds, Raising Hope), who wrote the pilot and serves as showrunner. The series is also executive produced by Oscar winner Gondry (Eternal Sunshine of the Spotless Mind), who is directing several episodes, including the premiere. In addition, Kidding is executive produced by Carrey, Michael Aguilar (I'm Dying Up Here), Roberto Benabib (Weeds), Raffi Adlan (The Green Hornet), Emmy nominee Jason Bateman (Ozark, Arrested Development) and Jim Garavente (Bad Words).