Kristen Bell on Return of Veronica Mars: "It's Gonna be a Much Darker World"
Kristen Bell sure has been busy this last week. The Good Place, the excellent NBC comedy she stars in, returned for its third season last night. And you may have heard: Veronica Mars is returning form the dead once again. She recently appeared on Entertainment Weekly Radio and discussed what Marshmallows should expect when the show returns next year on Hulu: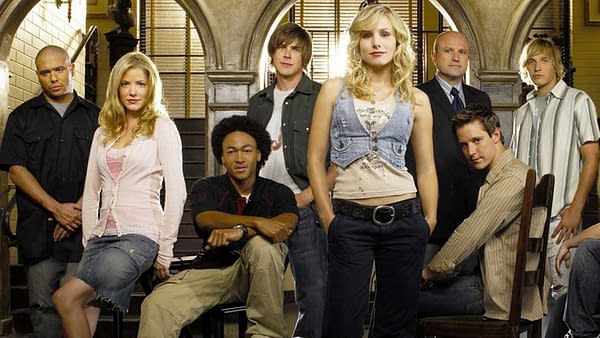 "It's gonna be a much darker world, it's going to be a bigger world, it's definitely not what we did on UPN or The CW, so I want to brace fans for that, that it's going to be darker and bigger and more cinematic, a little bit different," she said.

"Particularly now, you want to see a girl who's fighting for good," she explained. "You want to see a superhero without a cape who has nothing at her fingertips but her wit and her intellect. You want to see her better the world around her. People want to see a hero again."
Veronica Mars always had a bit of a darker tone to it, but I am happy to hear they are again up the story along with the characters. In the revival, spring breakers are getting murdered in Neptune, thereby decimating the seaside town's lifeblood tourist industry. After Mars Investigations is hired by the parents of one of the victims to find their son's killer, Veronica is drawn into an epic eight-episode mystery that pits the enclave's wealthy elites, who would rather put an end to the month-long bacchanalia, against a working class that relies on the cash influx that comes with being the West Coast's answer to Daytona Beach.
All three previous seasons and the 2014 film will be available on Hulu as well next year before the debut of the new series. The eight-episode limited series will debut sometime in 2019 on Hulu.