You would think by now I wouldn't be shocked by DC's Legends of Tomorrow anymore. They've already proven they will do just about anything. But sure enough, they've surprised me this morning. EW.com is reporting that John Noble will be appearing in the series. Which shouldn't be surprising, as he is giving voice to the seasons big bad, Mallus. But when we see Noble in person, it won't be as Mallus… but rather as himself.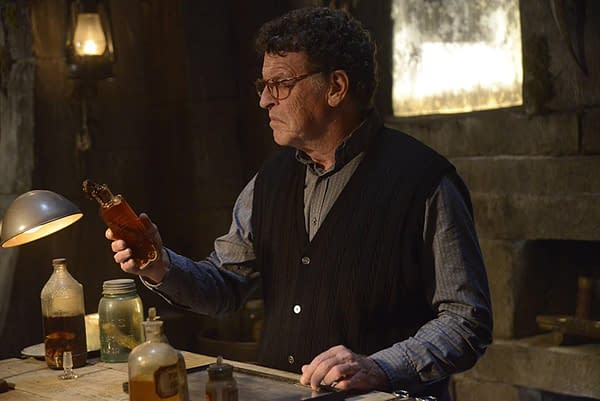 When we get to see Mallus, he will be an entirely CG creation — which could explain why we still haven't seen him, he costs too much to have often. But I guess the cast and crew wanted more than just Noble's voice. Executive Producer Marc Guggenheim explains:
We figured out a very Legends-like way to actually get John Noble the actor into the show. We're very excited that John Noble will be making a live action appearance on Legends. He's been voicing our third season's big bad, Mallus, but he won't be appearing as the time demon. He'll actually be appearing as himself. It makes total sense in a Legends-y kind of way.
And THERE is an interesting tidbit… Guggenheim just referred to Mallus as a 'time demon'. Let's just make a note of that.
It hasn't been announced when Noble will make his physical appearance in the series, but he will be popping up on NBC's The Blacklist on February 28th.
DC's Legends of Tomorrow airs Mondays at 8 p.m. ET on the CW.
Enjoyed this article? Share it!